Following Surgery For Lung Cancer, Kathy Griffin Refuses Narcotic Painkillers
Kathy Griffin revealed she has lung cancer last week, shocking her fans. The controversial comedian and My Life on the D-List TV star announced the news on social media just before heading into surgery. And she just revealed that she's refusing narcotic painkillers post-surgery.
Kathy Griffin disclosed stage 1 lung cancer on Instagram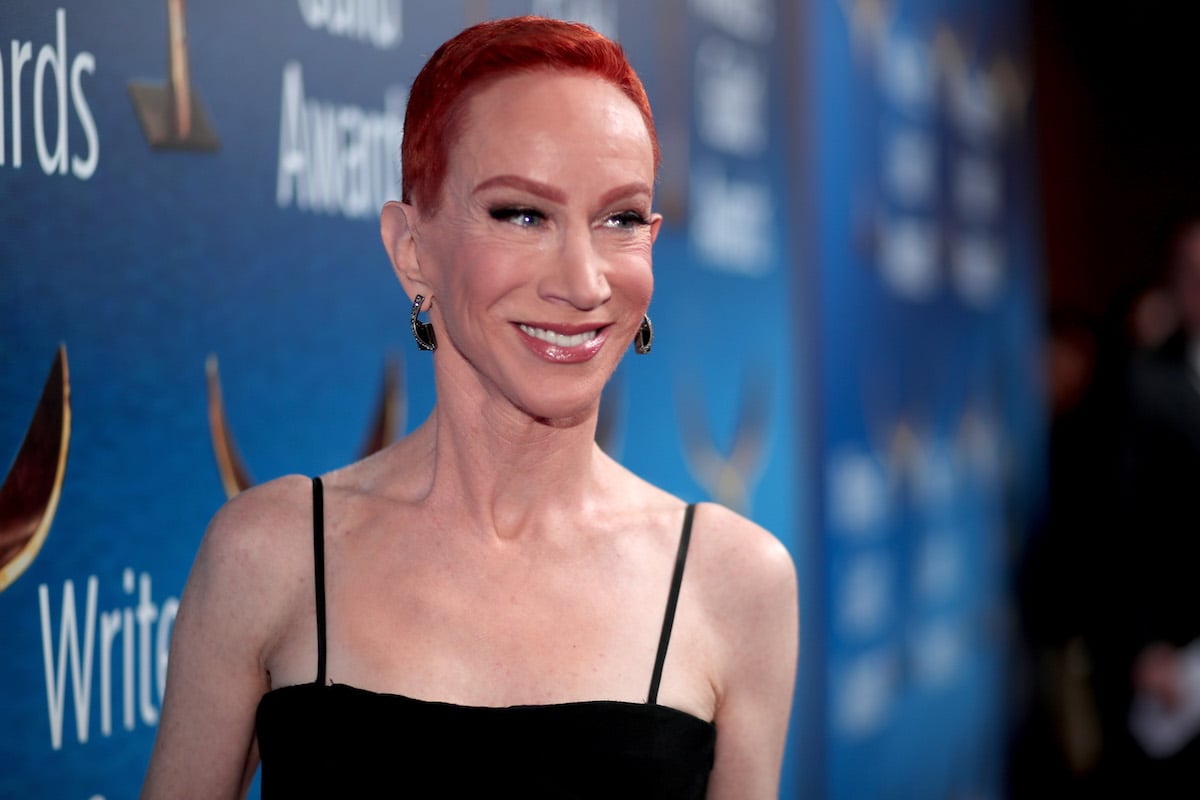 Ever approachable, Griffin revealed the news on Instagram and Twitter in a down-to-earth tone, writing as though she were casually speaking to a friend. 
"I've got to tell you guys something," Griffin wrote. "I'm about to go into surgery to have half of my left lung removed. Yes, I have lung cancer even though I've never smoked!" Griffin said her doctors were "optimistic" and shared that she had the coronavirus (COVID-19) vaccine.
"The consequences for being unvaccinated would have been even more serious," the comedian said before encouraging her followers to keep up-to-date on medical check-ups.
Per USA Today, Alex Spieller, Griffin's rep, said on Monday that the procedure "went well and as planned."
Griffin herself posted an update Monday, as well. "It's been a helluva 4 years, trying to get back to work, making you guys laugh and entertaining you, but I'm gonna be just fine," she wrote.
On Saturday, she shared a video of herself via Instagram. In a hoarse voice, she joked, "For some reason, I laugh at everything now. And if it's horrible, I laugh way more!"
She shared that she won't take prescription drugs for pain 
In a recent interview with Nightline, Kathy Griffin opened up about the fallout after her controversial photoshoot scandal with a prop that looked like a severed head of Donald Trump. She said that she had become both suicidal and addicted to prescription drugs. 
She also took to Instagram to share with fans that she is in recovery and free and clear of drugs. "Tonight will be my first night without any narcotic pain killers," she wrote Wednesday. "Hello Tylenol, my new best friend!"
Griffin continued on a much more serious note, discussing her emotional spiral.
"The last time I was in a hospital was in June 2020 when I tried to take my life and overdosed on prescription pills," she wrote. "With over a year clean and drug free, I now know I can do this and anything I want without those devil pills."
On Nightline Monday, Griffin detailed the emotional hell of the public backlash she endured and the physical agony of withdrawing from prescription drugs. "I had become very severely addicted to prescription pills," she told Nightline.
Kathy Griffin isn't taking any chances now
She suffered death threats, investigations, industry alienation, the cancellation of a tour, online hate, public humiliation, and the pill addiction she fell into to cope with all the former. Cumulatively, the brutality of the backlash led to an intense desire to end her own life. 
She noted not only the irony that a woman who is famously smoke-free had succumbed to drug addiction, but also the irony that just as she'd genuinely wanted to live again, she was diagnosed with cancer. 
Now, she's simply not taking any chances, and she's speaking out about her private suffering. Healing from surgery without painkillers is her way of staying in control of the bright future she's rebuilding.
"Y'know what?" she wrote via Instagram. "I fear drugs and addiction more than I fear cancer. So, I think I'll be OK."
RELATED:
How to get help: In the U.S., contact the Substance Abuse and Mental Health Services Administration helpline at 1-800-662-4357.
How to get help: In the U.S., call the National Suicide Prevention Lifeline at 1-800-273-8255. Or text HOME to 741-741 to speak with a trained crisis counselor at the free Crisis Text Line.