Foo Fighters Were Terrified Replacing Korn at Ozzfest in 1998
Foo Fighters were terrified replacing Korn at Ozzfest in 1998. They weren't a heavy metal band and thought the audience would roast them alive.
In 1998, something unexpected happened; Foo Fighters replaced Korn at 1998's Ozzfest. No one could have imagined it. It completely flabbergasted frontman Dave Grohl, and the band started to panic. How could Foo Fighters play their music at one of the biggest heavy metal festivals?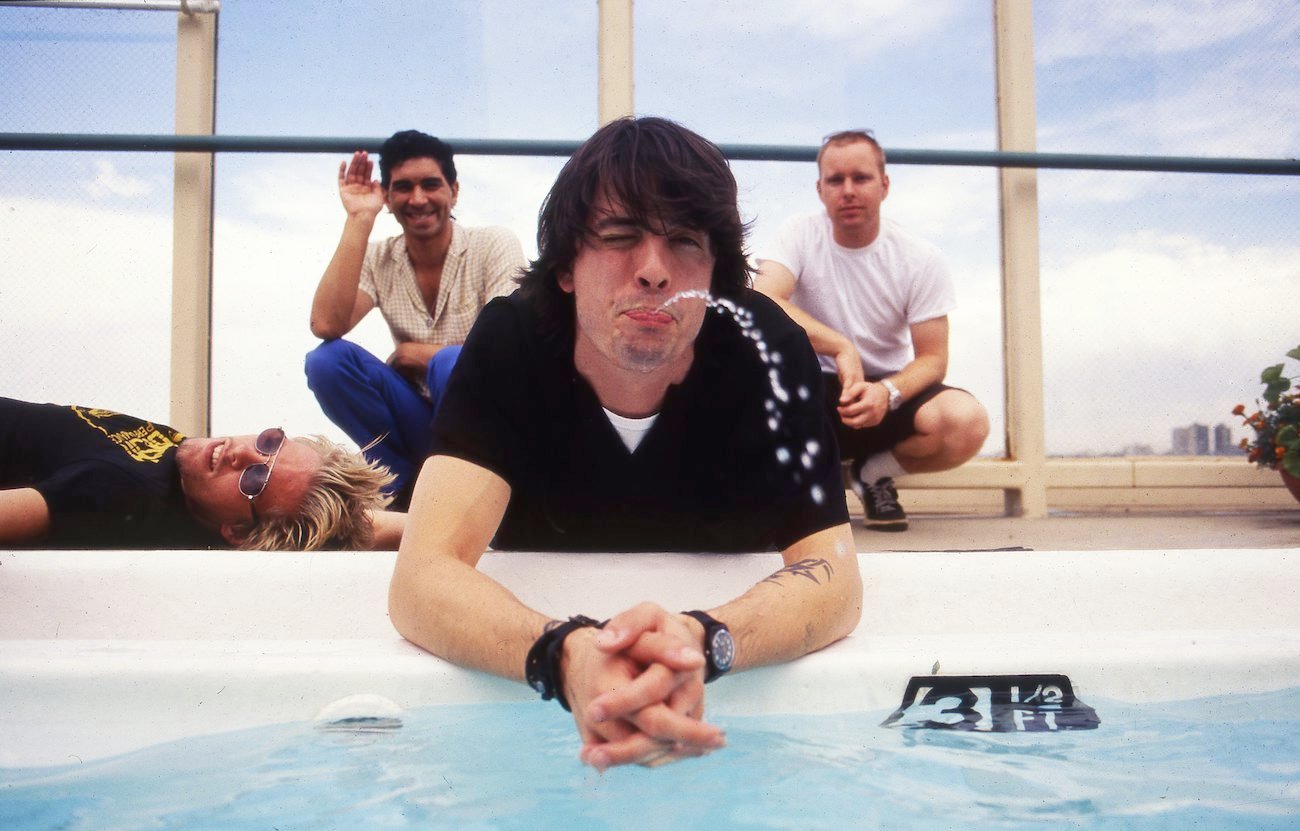 Foo Fighters were confused they replaced Korn at Ozzfest
No one was more shocked when Foo Fighters got the invitation to replace Korn at Ozzfest than Grohl. He thought fans would kill them.
"These were three words I thought I'd never live to hear," Grohl wrote on his blog, Dave's True Stories. "I mean, don't get me wrong, I was a lifelong, card carrying, die hard metal fan since I was a kid. A back patch wearing, cassette collecting, fanzine subscribing, stage diving lifer at heart.
"But Ozzfest? The Foo Fighters? The mother of all metal festivals, the meeting of all Marshalls, the most tyrannical thrash-apalooza known to man was requesting…the 'Learn to Fly' guys? The smiley, smirky, candy commercial dorks?" This made no sense. This must be some kind of practical joke."
Grohl called Foo Fighters' appearance at Ozzfest "the greatest mismatch of all time" and a "disaster waiting to happen."
"The promoters thought that our brand of jangly, radio friendly, 70's AM Gold would be the perfect fit," Grohl wrote. "Who knew? How the sweet, crooning chorus of 'Walking After You' could replace the bludgeoning stomp of Korn's almighty 'Blind' was beyond me.
"But hey, I've never been one to back down from a terrible idea. I'd practically made a f***ing career of it up until that point! Why the hell not?"
However, the festival's promoters scheduled Foo Fighters to play after Pantera, which changed things.
Foo Fighters were terrified when they learned they'd play after Pantera
Grohl said Foo Fighters were terrified of playing at Ozzfest in an interview with Triple M. Going on after Pantera was even scarier.
Grohl wrote that his throat closed, his stomach dropped, and his butthole "turned into a Star Wars trash compactor" when the promoters told him Foo Fighters were playing after Pantera.
"An audible 'gulp' and whimper were the only sounds I could manage to produce," Grohl wrote. "No. F***ing. Way. AFTER Pantera? The absolute heaviest, tightest, grooviest, most bada** metal band of all time? The kings of cro-magnon carnage?
"Are you out of your goddamned mind??? There'll be nothing left once they play their final chord, believe me. Stage, gone. Minds and P.A. blown. Nothing but a muddy field of shattered eardrums and melted brains strewn across the littered lawn. And then…us? No. F***ing. Way."
Forget the stage; there'd be nothing left of Foo Fighters. After Pantera gave the crowd what they wanted and Foo Fighters went on stage to play, the audience was sure to eat the rock band alive. Talk about a mood killer.
Playing at the festival turned out to be not that bad
When Foo Fighters got to Ozzfest, Grohl saw all his heavy metal heroes. However, Grohl hid in Foo Fighters' dressing room before going on.
"I couldn't bear to walk to the stage and take a frightened glimpse of the certain fate that awaited us in that ungulating mosh pit of leather and spikes," he wrote. "I sat there nervously, trying to concoct a set list that was a little more Motorhead, a little less 10cc.
"What on earth could we possibly perform that would satisfy 65,000 hungry headbangers? What rabbit could I pull out of a witches hat to win over this most hardened crowd? I scoured our back catalogue for anything without the word 'love' or a George Harrison style slide guitar solo in it."
The crowd's "euphoric feeling" disappeared the second Pantera finished. They "roared like a blood thirsty Roman coliseum. We were dead meat. Dead. F***ing. Meat."
Grohl suppressed Foo Fighters' performance at Ozzfest. However, he does remember Pantera singing along to their songs on the side of the stage. That made Grohl "feel a bit less like Pee Wee Herman in the biker bar."
Grohl continued, "Thankfully, we managed to make it through the gig without any bottles of piss hurled at our faces, so I considered it an incredible success! That roaring, Roman coliseum was not so roaring as before, but we made it back to our little room without losing any limbs. Phew."
Foo Fighters became friends with Pantera, but they put Ozzfest firmly behind them.