Here Are Our Favorite Food-Related Movies on Disney+ Perfect for Binge-Watching This Thanksgiving
This Thanksgiving, we're thankful that Disney launched its highly anticipated streaming platform, entitled Disney+. With this subscription service, users have access to thousands of hours of content, produced by Disney, Pixar, Lucasfilm, Marvel, and National Geographic. That includes a few films with iconic food scenes, like Lady and the Tramp and Pixar's Ratatouille. Here are some movies with mouth-watering moments, perfect to pair with some Thanksgiving leftovers.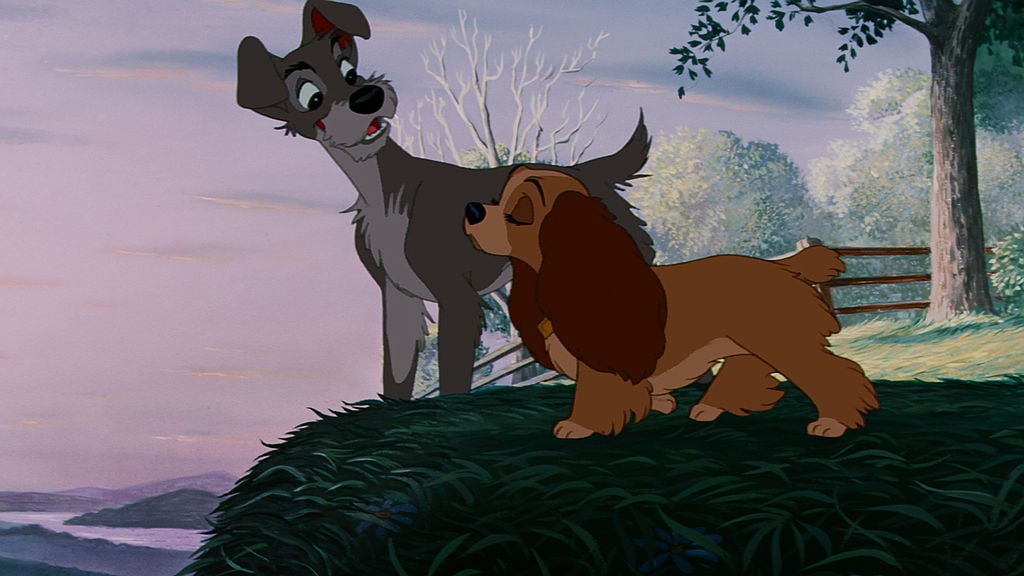 Disney's animated film, 'The Lady and the Tramp,' in addition to the Disney+ exclusive version of this film
Your family may or may not be eating spaghetti and meatballs this thanksgiving. Still, you can watch two adorable dogs share the dish in Disney's animated movie, The Lady and the Tramp, available for streaming on the subscription service.
The original Lady and the Tramp, released in 1995, isn't the only version available for binge-watching. This year, we're thankful that Disney+ released an exclusive, live-action adaptation of this movie. Only on this streaming platform can fans watch the 2019 release, complete with the voices of Tessa Thompson (Lady) and Justin Theroux (Tramp.)
Pixar's 'Ratatouille' is available for streaming on Disney+
It's hard to find anyone who appreciates food as much as Remy. He's spent his whole life following the lessons of Gusteau, a renowned French chef and restaurant owner. The problem is that Remy is a rat, and it's totally weird for a rat to love food.
In Pixar's animated film, viewers see this "little chef" follow his dream, while proving to a few doubtful humans and his family that anyone can cook. The 2007 release, Ratatouille, won the Academy Award for Best Animated Feature Film and is currently available for streaming on Disney+.
A hidden gem available on this streaming platform is Disney's 'Emperor's New Groove'
Okay, so this movie isn't exactly about food, but Kronk's love for cooking is definitely relatable. The Emperor's New Groove tells the story of the spoiled Emperor Kuzco, who is transformed into a llama by his former advisor Yzma and her sidekick, Kronk.
Viewers follow Kuzco on his journey to becoming human again. He might even eat a few of Kronk's spinach puffs along the way. It's funny, heartwarming, and the perfect movie to watch in between bites of turkey.
Additionally, Pixar's animated film, 'A Bug's Life,' is available on Disney+
Heimlich is our Thanksgiving spirit animal. This film tells the story of a colony of ants who are terrorized by a group of grasshoppers for food. It's up to one small and creative ant, named Flick, to find help, save his colony, and make a difference.
One of the circus/warrior bugs in this film is the always-munching caterpillar, named Heimlich. He's preparing to transform into a butterfly and, maybe by the end of the movie, he'll finally earn his wings. Pixar's A Bug's Life is streamable on Disney+.
In addition to Pixar and Disney movies, there are a few Thanksgiving episodes of Disney Channel original television shows available on this platform. To learn more about Disney+ and to subscribe, visit their website.