Food Network Fans Are Annoyed with The Pioneer Woman Ree Drummond for Smiling Too Much
Is it possible to look too fake as a host of a popular cooking show? In a time when being genuine in everything is more appreciated than ever, fake smiling while hosting may gain too much scrutiny. It seems this is what Food Network star Ree Drummond is going through now.
Recently, fans have been calling Drummond out for seemingly fake-smiling her way through every segment of her popular show Pioneer Woman. On the other hand, this applies to episodes done in the studio.
Other fans point out when quarantine hit, Drummond's show changed into something more spontaneous and real. Was that one of the blessings of quarantine to make Drummond seem more genuine like her older days?
What are fans saying about Ree Drummond on social media?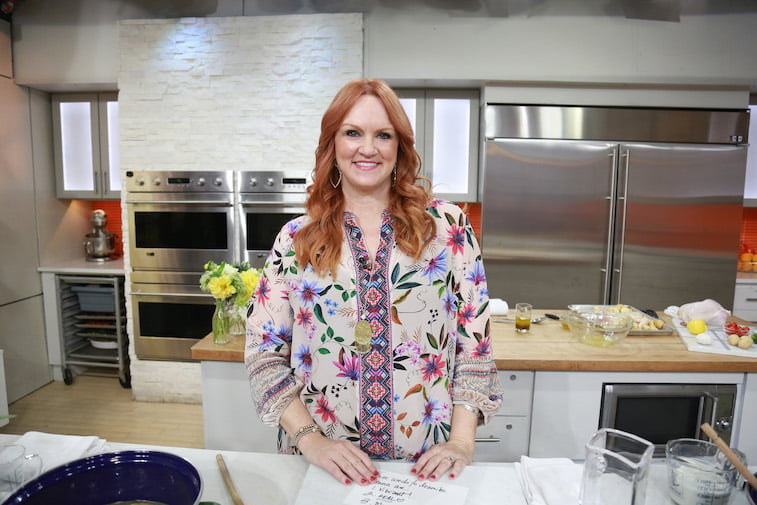 RELATED: 'The Pioneer Woman' Ree Drummond Thinks It's Funny She Speaks in Public for a Living
As usual, Reddit is always the hub of such comments, if perhaps considered trivial. Someone complaining about a food network host smiling too much may easily be deemed first world problems of the first degree.
Then again, the thread starter did have a point. Perhaps Drummond has been on automatic pilot doing her show lately after making a huge fortune with her food empire. According to Country Living, her worth is around $50 million, something likely making anyone smile from morning until night.
Trying to maintain that empire is likely no picnic either. When all TV production shut down in March due to COVID-19, Drummond made it a point to keep going from her own home. And so she did, with shows of Pioneer Woman done from the family homestead.
In these shows, a few fans on Reddit think she opened up a little more to get away from the sometimes stiff duties of being in a studio.
Did being at home take Drummond back to being her old self?
Those who remember the earlier days of her show will remember how genuine Drummond seemed then. Her enthusiasm was real and never involved putting on a fake smile for the sake of the cameras.
Once Drummond was stuck indoors with her family, it seemed she loosened up a little more and became like how she once was. It also allowed her to have more fun and get away from the rigid formats of studio taping.
As one Reddit fan said: "I'm really liking her home shooting with her kids. She seems more silly and quirky. I need the distraction from all the meanness going in".
Making these episodes even better is each segment is shot on the family's iPhones, allowing Drummond to act like she would at home around loved ones. This is what brought the appeal from the beginning.
Is there another good reason for her smiling all the time?
Another clue may exist to Drummond's excessive smile in the studio of late. In an Instagram post Drummond posted in December 2017, she made this quip: "I smile because I'm contented. And because it hides my jowls."
If true, the explanation becomes all the simpler and less complicated for viewers to gripe over. Then again, viewers will pick apart everything if they have the chance. At least they never deny Drummond's recipes are some of the tastiest around.
Based on her Instagram post, she has awareness of what fans say about her. Whenever she goes back to the studio, perhaps her quirkiness and silliness she refound at home will stick around going forward.