Food Network Host Giada De Laurentiis Always Keeps These Secret Snacks in Her Purse
Food Network host Giada De Laurentiis is known for her love of Italian cuisine and her mega-watt smile that could light up the darkest dreary day. Fans love her for her positive attitude and effusive cheerfulness that makes cooking feel more like a treat than a chore. But even though De Laurentiis finds it simple to prepare gourmet meals at home, she does treat herself to the occasional indulgence, too.
The Giada at Home host may be a Le Cordon Bleu trained chef. However, she has a few simple food habits that everyone can probably relate to on some level, including a stash of snacks she keeps hidden in her purse at all times.
Giada De Laurentiis eats some really weird snacks
Plenty of celebrities enjoy bizarre food combinations but De Laurentiis' choices might be some of the weirdest ones of all. Mashed reported that the 49-year-old culinary expert adores eating Milano cookies or Nilla wafers dipped in lemonade. It sounds gross, but it's one of those things people shouldn't necessarily knock until they try it.
And it's not really that surprising when you consider how much De Laurentiis loves lemons. She went on record saying that lemons are the most essential item in her cooking arsenal.
"You're probably thinking I would say garlic or olive oil, but for me, it's lemons," De Laurentiis told Cooking Light. "I use their juice or zest to bring out the flavors of almost everything I make. Lemon juice is fat free and full of clean flavor, and it's especially useful for lighter dishes. You can also use it as a substitute for the crispness of white wine in a recipe, if you prefer not to use alcohol."
Besides her lemonade and cookie combo, De Laurentiis also downs a glass of lemon water every morning.
She always keeps a few snacks in her purse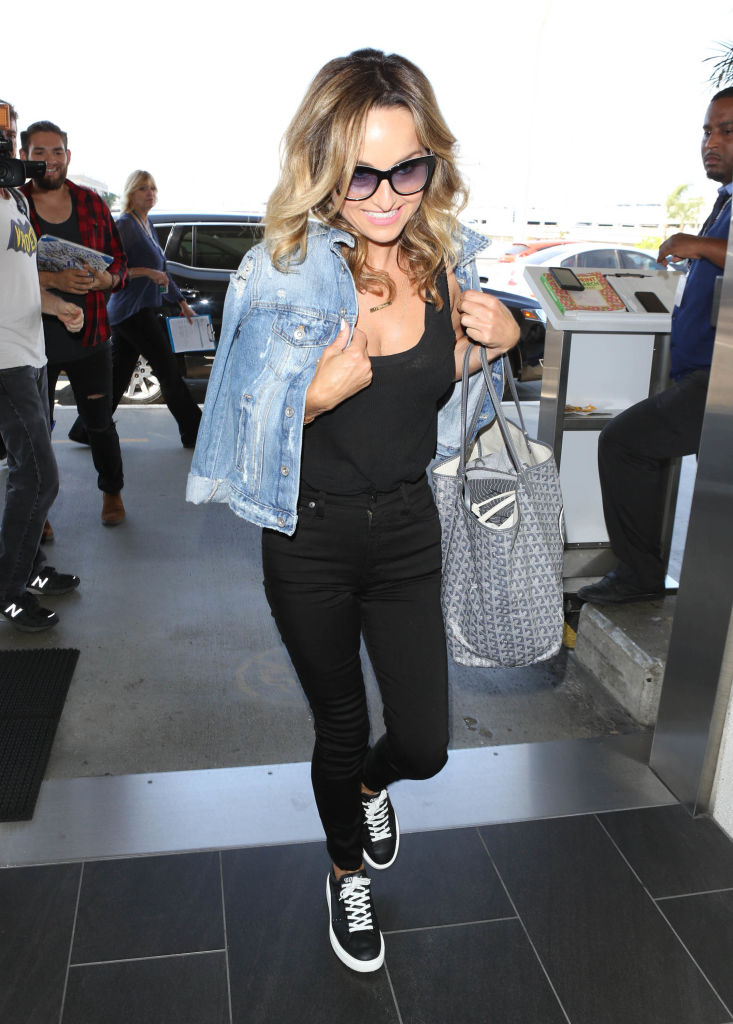 For someone as busy as De Laurentiis, keeping healthy treats on hand helps ensure she won't feel the need to hit the drive-thru or reach for a candy bar. Instead, the Food Network star keeps a few staple snacks in her bag wherever she goes.
Mashed reported that De Laurentiis always has, "nibbles like goji berry snack mix, popcorn seasoned with citrus and herbs, and almonds with smoked sea salt, whose smoky flavor De Laurentiis says will light up your taste buds."
De Laurentiis combats food boredom by switching things up
She also tries to mix things up so she never gets bored. As De Laurentiis explained to PopSugar, "If I'm in my restaurant or testing recipes for my cookbook, I'm constantly tasting as I cook. A few bites of pasta here, a brownie there… it's always different!"
She also stocks healthy snack options at home. "I keep roasted vegetables and pasta in the fridge to snack on, too. You never know when hunger will strike, and I like to have healthy options that are easy to grab."
Sounds like these are all much more satisfying than a candy bar, anyway. Even the cookies dipped in lemonade.