Food Network Is Changing the Format of 'Diners, Drive-Ins, and Dives' and 'Guy's Grocery Games'
The coronavirus (COVID-19) pandemic has changed the way the entertainment industry produces content. Guy Fieri's Food Network projects, including Diners, Drive-Ins, and Dives and Guy's Grocery Games, are no exception. Here's what fans can expect to see from Fieri moving forward.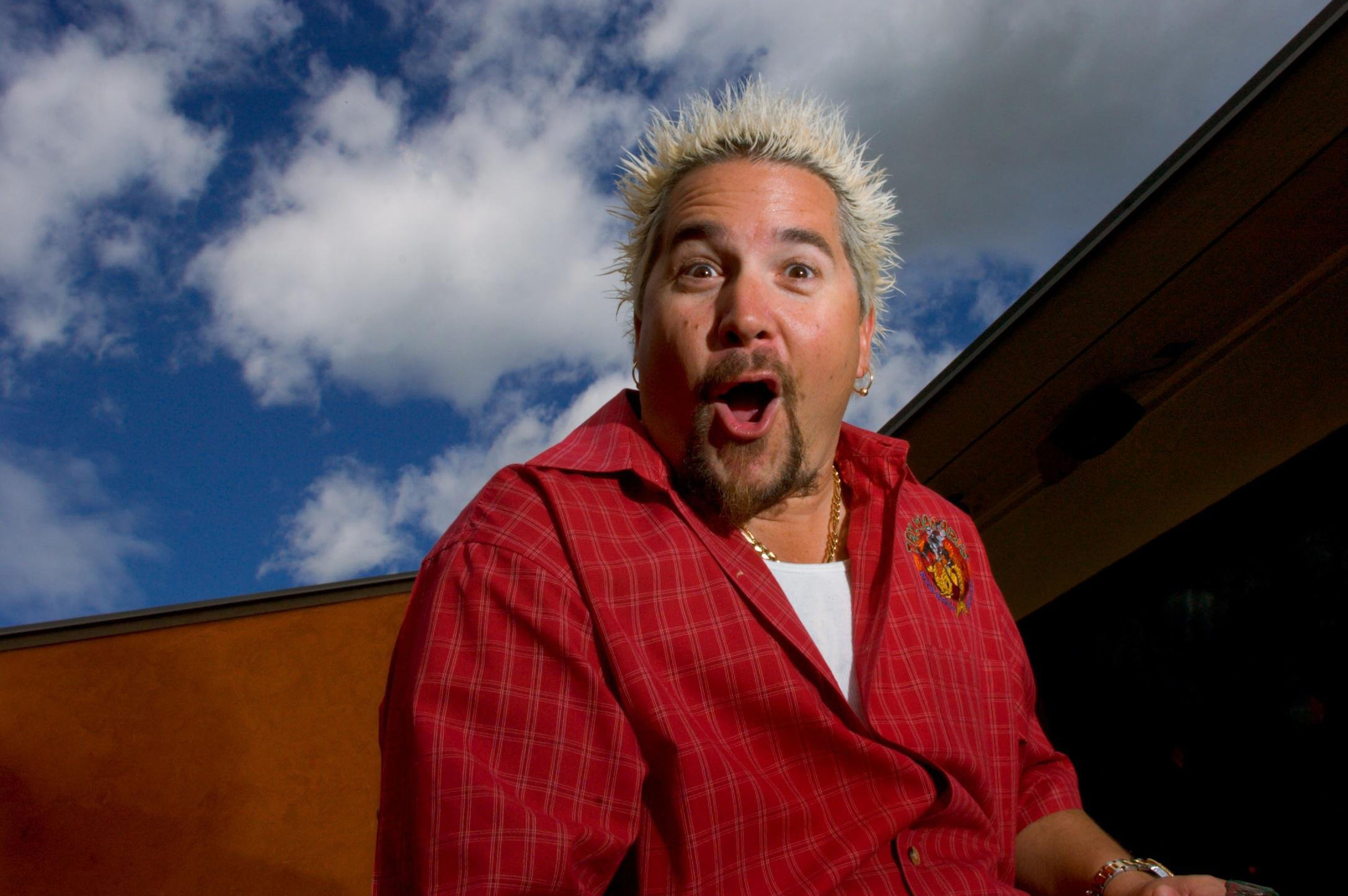 Guy Fieri is raising money for food industry workers in need
The coronavirus has many people observing stay-at-home orders. Plus, many states have enforced rules that make it difficult for restaurants to operate at full capacity, if at all.
"We are in a very difficult time where restaurants are closing, or they're only allowed to serve outside, or they can only have people in the bar," Fieri explained to Fox News.
To help those impacted by the pandemic, Fieri is working with the Restaurant Employee Relief Fund. Together, they have raised over $21.5 million in funds to assist restaurant employees in all 50 states. 
As a chef in the industry, Fieri feels it is his duty to call awareness to the one-time grants offered by the National Restaurant Association. 
"The restaurant business and industry, it's always there for people," he explained. "They're there for all your occasions. They're there to make you feel good, they're there as a convenience. There's all kinds of things that the restaurant and hospitality [industries] do for society."
Now, Fieri is focused on helping those who work in the industry that traditionally caters to others.
"I've done some really cool things in my career, but I think the ability to bring all those key people together and raise that kind of money – I'll never forget this one," he added.
In addition to raising funds, Fieri continues to produce new content for his own Food Network series.
'Diners, Drive-Ins, and Dives' is filming from Guy Fieri's home 
Diners, Drive-Ins, and Dives — or "Triple D," as Fieri affectionally calls it — is one of Food Network's most popular shows. Typically, Fieri drives around the United States in his 1967 Chevrolet Camaro to enjoy food from viewer-recommended restaurants. 
With many locations closed or operating with limited service, Fieri can't necessarily travel the country to try these fantastic dishes. 
"We haven't been able to shoot Diners, Drive-Ins, and Dives because we've been sheltering in place," Fieri explained to Fox. Instead, he and his family have been filming "Triple D" at home. 
"[We're] having some of our favorite locations send their recipes to us," Fieri explained. "Hunter, my oldest son, and I prepare the recipes and finish it for them. It's been a blast. We did a bunch of them, and getting ready to shoot some more."
In addition, Fieri and Food Network have also figured out a unique way to make Guy's Grocery Games work while sheltering in place. 
'Guy's Grocery Games' is sending ingredients directly to competitors' homes 
Typically, Guy's Grocery Games shoots in a studio with 150 people working behind the scenes to pull off the competition. 
"Again, we couldn't bring everybody into the studio to pull that show off," Fieri said. "[Instead,] we're doing a new show called Triple G Delivery." 
Instead of having chefs work in the usual studio kitchens, Fieri and his team are sending ingredients directly to competitors.
"[We're] sending boxes of food to our chefs at home, and then giving them the challenges that they have to play using the food," he explained.
By continuing to film both shows in a modified way, Fieri is glad he is "giving some folks some work, giving some chefs some recognition, [and] giving some fans some entertainment."