Food Network Star Samantha Seneviratne Tells Us About Her Latest Cookbook and What Inspires Her
Food Network personality Samantha Seneviratne spoke with Showbiz Cheat Sheet about her cookbook. The 'Un-Choppable' host also shared her favorite recipe and filled us in on her cooking style.
Samantha Seneviratne recipes are making waves on the food scene while she leads two web series. She's the host of Food Network's "Un-Choppable," and "Cook and a Half" on Food 52. The host and cookbook author chatted with Showbiz Cheat Sheet about her culinary journey and what inspires her.
How Food Network's Samantha Seneviratne got her start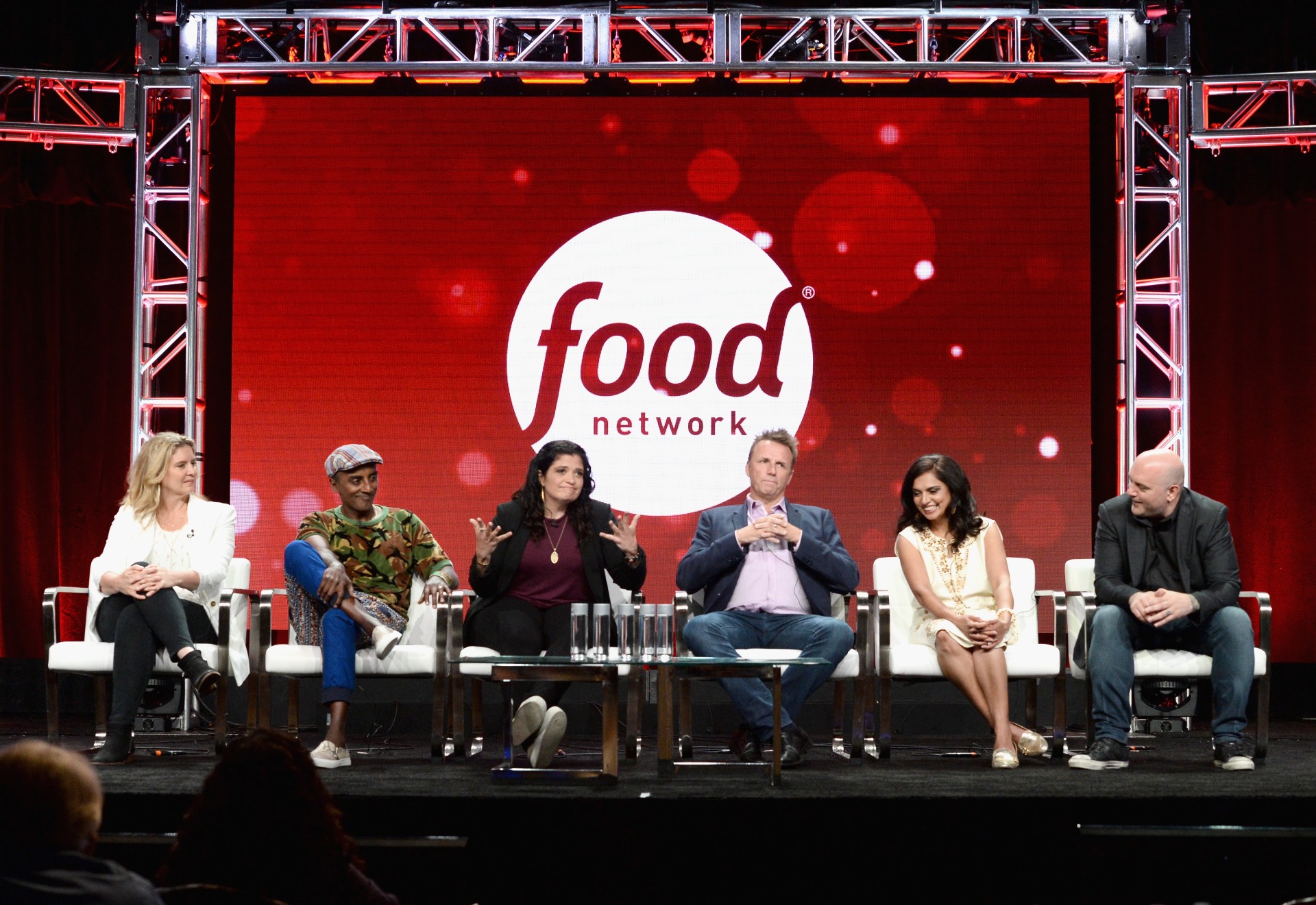 Seneviratne began cooking when she was a child. She wanted an Easy Bake Oven, but her mother denied her request. Her story of the frustrated chef is almost like Ina Garten's story of how her mother wouldn't let her cook. Their stories differ, however, because Seneviratne was allowed to be in the kitchen. She wasn't granted a play oven, but she was given a better alternative.
"I started cooking at a young age in my house," Seneviratne tells Showbiz Cheat Sheet. "I really wanted an Easy Bake Oven, but my mom wouldn't buy one, and she said that I could just use the regular oven. So, I just started pulling cookbooks and baking in the kitchen when I was really little. Then I went to culinary school when I was an adult. And then I spent time working as a food editor and food stylist. I feel like I'm always learning."
Seneviratne says she attended culinary school at night while working during the day. While completing a food internship, she realized she wanted to work in food media instead of a restaurant. Seneviratne's first job in food media was as an assistant food editor for Good Housekeeping.  
Samantha Seneviratne's 'The Joys of Baking'
Seneviratne says moments in her life inspired her recent cookbook, The Joys of Baking. "From big life moments like having my son, but then also little ones," says Seneviratne. "I developed a popsicle recipe that was inspired by this little girl I saw on the subway who was licking her mom's umbrella when she wasn't looking, which I just thought was so cute."
Seneviratne says her food cravings at a particular moment are what typically inspire the recipes in her cookbooks. "I'm working on a new book right now, and I was just working on some recipes that I'm going to try out tomorrow. It's mostly just like, 'What am I craving today?'" Although she is guided by what she feels like eating that day, Seneviratne also says she gets inspiration from other sources, such as a trip to the supermarket.
When asked about her favorite recipe from The Joys of Baking, Seneviratne mentions her guava cream cheese rugelach recipe. "They have guava and coconut in them, and they're pretty delicious," says Seneviratne. The Food Network star says the recipe takes inspiration from pastelitos, a popular Cuban and Puerto Rican pastry.  
Samantha Seneviratne recipes are "doable"
Baking can be challenging, so Seneviratne tries her best to demonstrate recipes almost anyone can make. "My theme would be doable, homemade, homey, baked goods," says Seneviratne. "They're not always the simplest recipes, but they're definitely doable in a home kitchen."
Since the holidays are the time of year when people like to make pumpkin recipes and eat anything pumpkin-flavored, we asked Seneviratne to suggest a tasty pumpkin recipe. Her top pick is pumpkin maple cornbread. "It's really easy," she says. "And it's pretty much one bowl, and it's tasty."
 Follow Sheiresa Ngo on Twitter.