Food Network Star Alton Brown Once Directed an R.E.M. Music Video
While many Food Network's biggest stars have their wheelhouses, Alton Brown has made a career of being a jack of all trades.
Alton Brown has established himself as an authority of the culinary world. While many Food Network's biggest stars have their wheelhouses, Brown has made a career of being a jack of all trades.
One week he might be explaining the science behind Thanksgiving dinner, and the next, he might be hosting or participating in a food competition.
Before he was synonymous with food, however, Brown was interested in working in a different industry. He worked as a photography director in the classic R.E.M. music video, "The One I Love." 
Alton Brown's career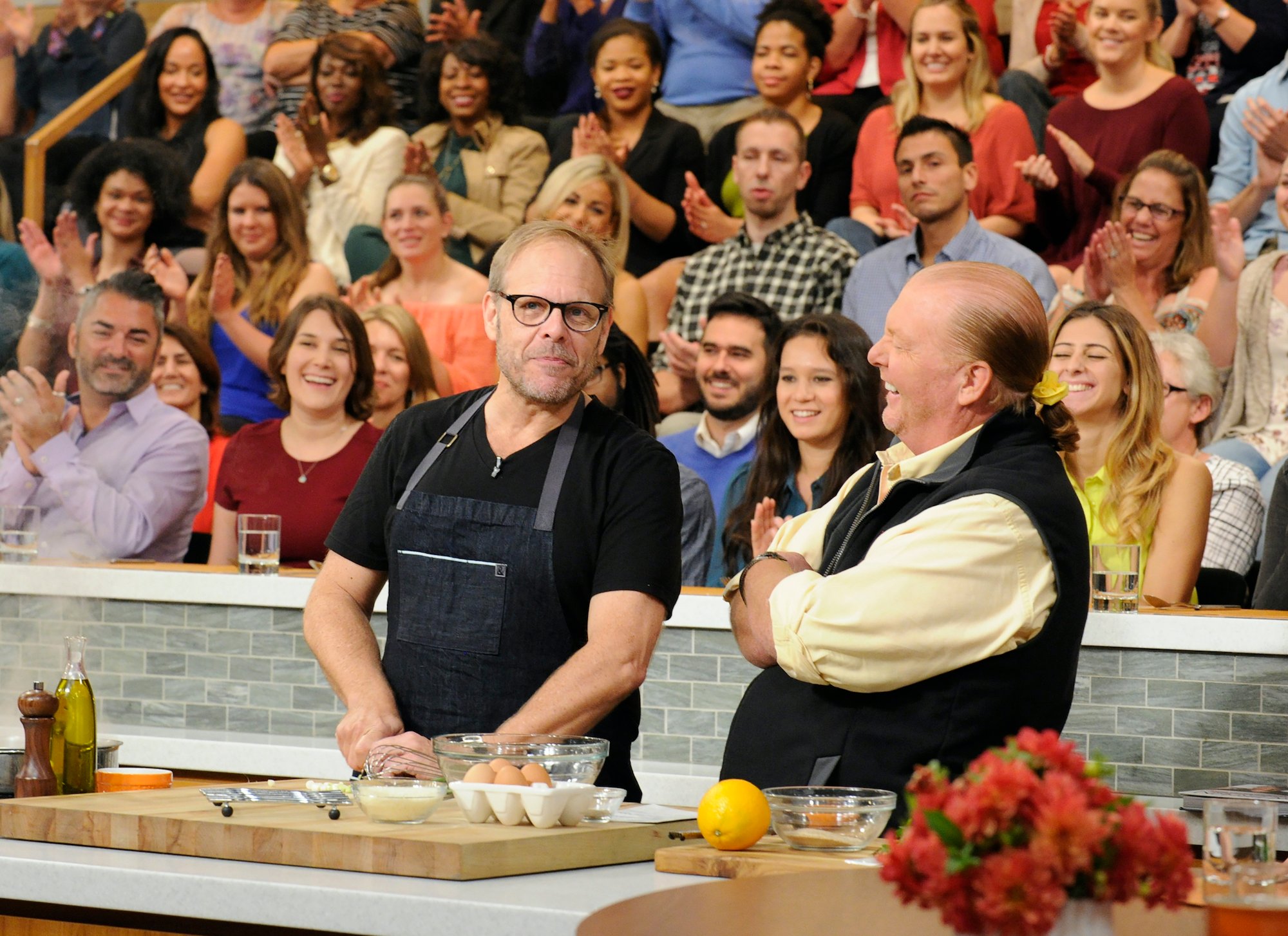 Brown's strength on food network has always been his ability to mix the worlds of cooking, entertainment, and education.
His greatest claim to fame, Good Eats, helps exemplify this. From 1999 to today, Brown's hit series has gone on and off the air thanks to the host's encyclopedic knowledge of cooking science and his accessible means of getting it to the masses. 
When Good Eats premiered in 1999, Brown was not the household name he is today. The show was strange compared to other Food Network programming. At the time, the bread and butter of the network were its cooking shows, and while Brown's show fit into that wheelhouse, it wasn't your grandma's cooking show.
Rather than sharing recipes, Brown shared ideas and methods that people could use for various dishes. It was a hit with fans. 
For 13 years, Good Eats educated an audience interested in learning not just recipes but also the science behind cooking. His natural charisma led the way to other gigs across the network.
From hosting the American version of Iron Chef to his successful stint on Cutthroat Kitchen, Brown remains a staple on Food Network in multiple capacities. 
Good Eats returned in 2019 after years off the air. On top of that, Brown remains an active part of several other Food Network programs. His first major gig, however, had nothing to do with food or cooking. 
Alton Brown faces the music
In the late 1980s, Brown was trying to make a name for himself in the entertainment industry behind the camera. After months of trying to break into the industry, he got a call that would change his life forever.
A director named Robert Longo reached out to Brown to ask him if he wanted to be the director of photography on the music video for "The One I Love," and Brown happily obliged him. 
It was this decision that eventually guided his unlikely path to Food Network. 
"I was in the right place at the right time, and everything in life changed from that point on," Brown told NOLA.com. "I ended up doing TV stuff with Robert Longo, conceptual stuff, and other videos, and pretty soon, literally within the year of that, a relatively big production company hired me to move to Chicago and direct TV commercials. In the meantime, I'd worked with another production company and started commercials, but pretty much I owe it all to R.E.M."
The video was a hit, and while Brown's career eventually took a turn toward food, he learned the ins and outs of a tight production schedule in part thanks to the band. 
Alton Brown: Jack of all trades
Brown's behind-the-scenes work on the video helped teach him what went on in a big-time production. Since then, most of his behind-the-scenes work has been on his Food Network projects.
However, Brown's story shows that their early work does not necessarily define someone's initial path. Sometimes, it can lead to something even bigger. 
Brown is now one of the biggest names in the culinary world, and R.E.M. plays a big part. Whether he is involved in the film industry today or not, Brown's work on that music video paved the way for Good Eats and everything that's come out since then.