Food Network Star Giada De Laurentiis Shared the 5 Most Genius Cooking Tips in Her Cookbook
People typically turn to celebrity chefs for advice on everything from cooking to entertaining. Given that they literally make a living experimenting with ingredients, it seems only natural to seek out our favorite Food Network hosts for the best insight into creating the perfect meal.
Giada at Home host Giada De Laurentiis is one of the best-loved faces on the network because of her down-to-earth and friendly personality, plus obvious skills in the kitchen. De Laurentiis boasts impressive credentials — she was educated at the famed Le Cordon Bleu — but she also seems like she could be your best friend.
The upbeat show host has shared numerous tips over the years for creating your own lightened up yet still delicious Italian classics at home. Ahead, check out the best advice Giada De Laurentiis had to dish out in her cookbook, Giada's Italy.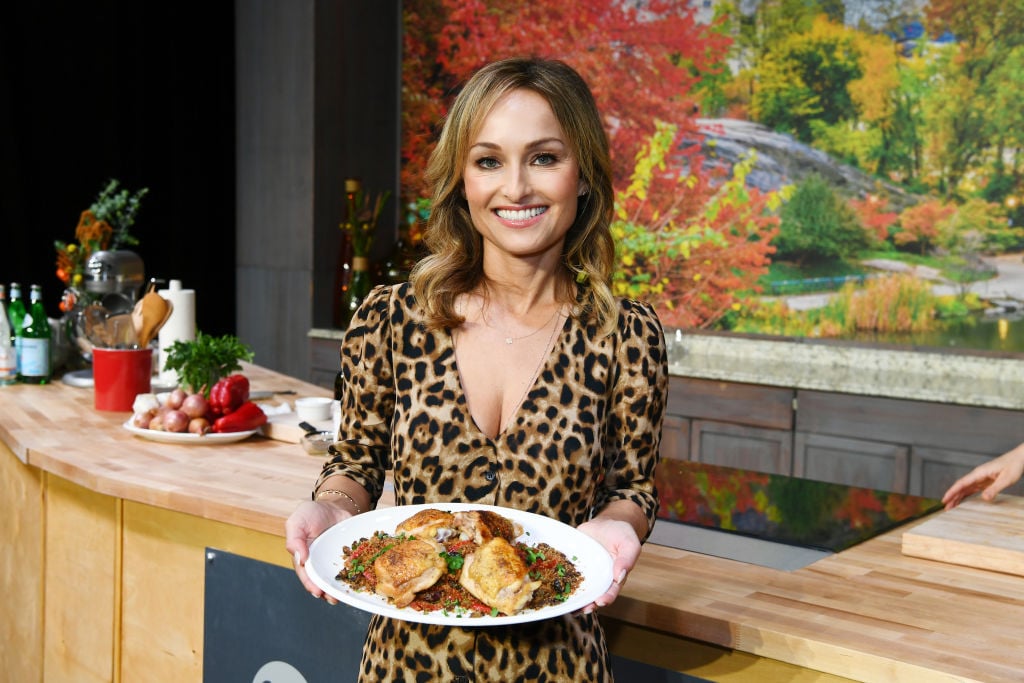 Giada De Laurentiis always has charcuterie board ingredients on hand
There are a couple of items De Laurentiis always has in her pantry, and Chatelaine pointed out they'd combine nicely into the perfect upscale charcuterie board.
Her essentials include Amore anchovy paste, Tutto Calabrian chili paste, finocchiona (Tuscan salami with fennel), oil-packed tuna and anchovies, castelvetrano olives, and extra-virgin olive oil.
Save your pasta water
Most people cook pasta and then strain the water, but the 49-year-old Food Network host recommends saving some to make your homemade non-tomato sauces creamier.
If you're preparing alfredo or other creamy options, then a bit of pasta water really does the trick to make the consistency perfect. And it requires zero extra effort!
She also keeps crostini ready for impromptu parties
You never know when a friend dropping by is going to turn into an evening of wine and appetizers. To stay prepared, De Laurentiis recommends always keeping crostini in your cupboard to whip up quickly when the mood strikes.
Even if it's just a party of one, crostini with fresh cheese and veggies on top is always delightful.
It's OK to pick premade options for some food — like pizza dough
In a perfect world, we'd all have plenty of time to prepare gourmet meals from scratch every single day. But here in reality, home chefs have to cut corners and opt for premade, store-bought items occasionally. When it comes to pizza dough, De Laurentiis promises that store-bought is perfectly acceptable.
Spice up your pizza creation by choosing fresh toppings and assembling them how you like. In Giada's Italy, the cookbook author suggests cutting the dough into fun shapes for even more personalization.
Make batches of candied meat for a salty and sweet treat
Everyone knows about candied bacon. But what about candied prosciutto? In her book, De Laurentiis puts her own twist on a classic favorite that's perfect to use as a salad or pasta topping. The sweet and savory combination goes perfectly with just about any dinner dish you can imagine it with.
De Laurentiis's entire book is chock full of good advice that will have you cooking like a true Italian. Buon appetito!