Food Network Star Giada De Laurentiis Swears By This 1 Secret Weapon Ingredient
Almost every famous chef has a trick or two up their sleeve to keep their food tasting phenomenal. Whether it's a method for achieving the perfect scrambled eggs or a certain kitchen gadget they can't live without, these professionals spend a lot of time perfecting their craft. For Food Network star Giada De Laurentiis, that favorite secret ingredient is surprisingly simple — and cheap.
Fans adore watching de Laurentiis preparing meals because she's so talented, but she also seems like she could be your best friend. But even though she's preparing gourmet meals that could be served in the fanciest restaurants, she's using one ingredient that you probably already have in your kitchen.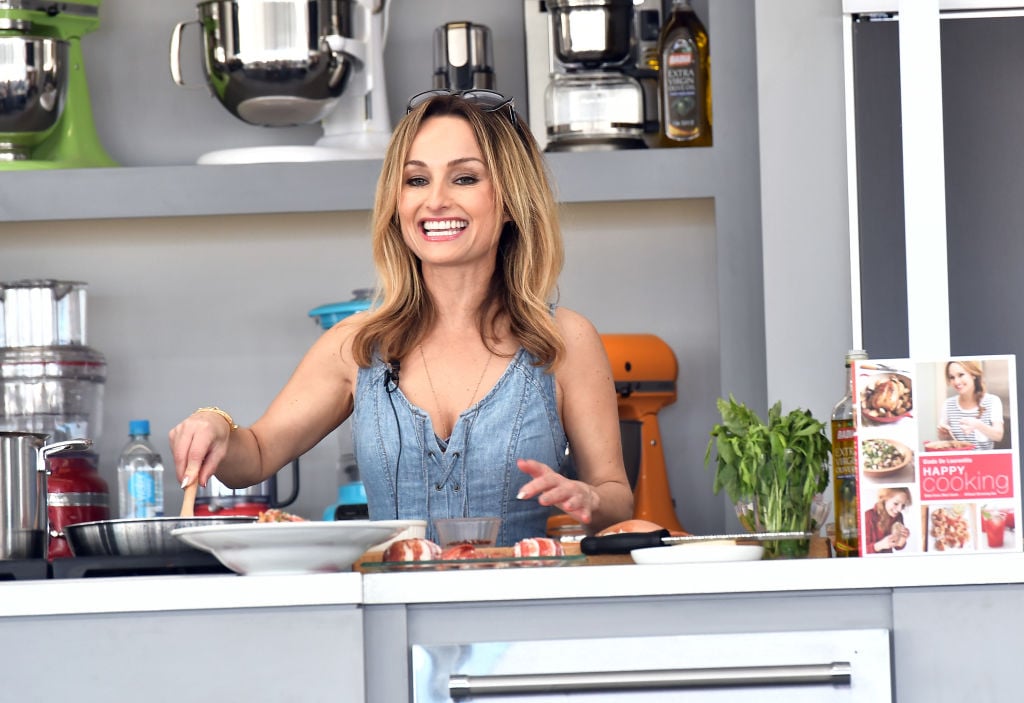 Giada De Laurentiis keeps it simple with her diet
While the best-selling cookbook author certainly has the talent to prepare fancy meals for herself daily, usually she eats refreshingly normal things while cooking for herself at home. As De Laurentiis dished to Delish, she prefers a simple bowl of grains with olive oil for breakfast or pancakes with her daughter on the weekend. She does eat eggs, but never for breakfast.
"I am not a protein person for breakfast – it's not my thing. I'm a starch girl because that's the way I was brought up," De Laurentiis told Food & Wine (via Delish). "We can eat eggs for lunch and dinner, like in a frittata, but not breakfast. I can't do eggs for breakfast."
De Laurentiis also favors eating whole foods with the occasional indulgence, like French fries or her favorite weird snack, Milano cookies or Nilla wafers dipped in lemonade.
She puts lemon on everything
Speaking of lemons…if you have a few lemons at home, then you can start to emulate the way De Laurentiis cooks. The Everyday Italian host admitted that lemon is one of her favorite ingredients to use.
De Laurentiis told Cooking Light that the most essential item in her kitchen is lemons. Which is a little surprising when you consider that she's most famous for her Italian cuisine.
"You're probably thinking I would say garlic or olive oil, but for me, it's lemons," De Laurentiis explained. "I use their juice or zest to bring out the flavors of almost everything I make. Lemon juice is fat free and full of clean flavor, and it's especially useful for lighter dishes. You can also use it as a substitute for the crispness of white wine in a recipe, if you prefer not to use alcohol."
De Laurentiis loves the taste of lemon, too
It goes beyond just a secret ingredient in her meals. De Laurentiis also professed lemon as one of her top choices for foods she likes to eat. For example, she drinks a glass of lemon water every morning before eating to wake up her digestive system.
Plus, Delish reported that De Laurentiis' favorite foods include "lemon spaghetti with a simple arugula and Parmesan salad" and lemon ricotta cookies from her restaurant. It sounds like for De Laurentiis, the winning ingredient is obvious.
It's all about those lemons!