Food Network' Star Giada De Laurentiis's Family Was Filthy Rich Long Before Becoming a Celebrity Chef
If you're a fan of the Food Network, celebrity chefs, or Italian cooking in general, then you probably are familiar with Giada De Laurentiis. Regardless of what you may think of her shows or her stage presence, it's clear that she has cooking chops, beyond her television fame.
After all, she has multiple successful restaurants and a top tier culinary education. Her cooking shows have won multiple awards, and she's even branched out into a line of cooking supplies and voice acting.
But despite her massive fame and success, you may not know all that much about the De Laurentiis family.  So where did De Laurentiis come from? And how did her family help her gain her status as a celebrity chef?
Giada De Laurentiis grew up loving to cook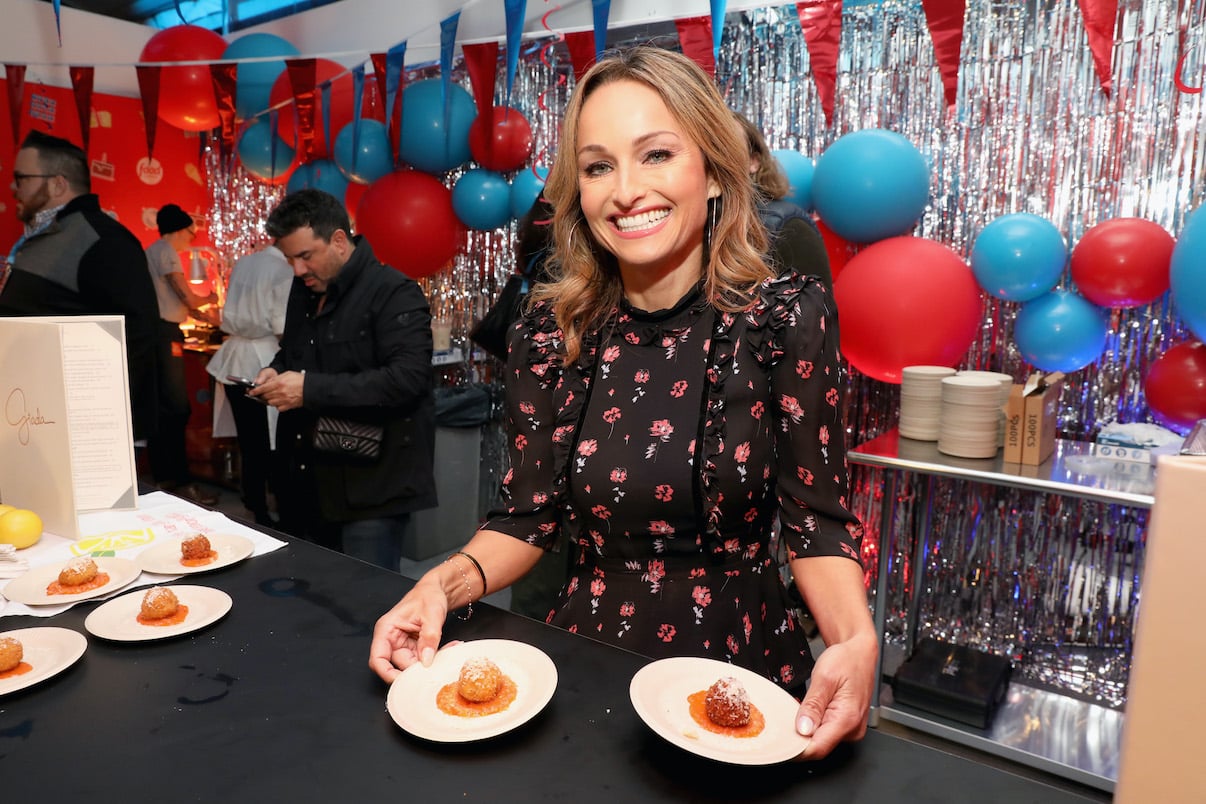 RELATED: Does Giada De Laurentiis Have a Husband? The Celebrity Chef Has a Fascinating Personal Life
De Laurentiis did grow up with an interest in cooking. However, it took until she was in her late 20s for her to start attending culinary school.
When she did, she attended one of the best: the flagship Le Cordon Bleu in Paris. This led her back to the United States for a career as a chef before she transitioned to food styling for Food and Wine magazine.
The Food Network took notice of her food styling and wanted to bring her on so she could start as the host of her first cooking show: Everyday Italian.
Over the years, De Laurentiis continued to star on different Food Network programs. This includes Behind the Bash where she showed just what goes into major events and parties, and a travel program called Giada's Weekend Getaways, to appearances on various Food Network competition shows.
On top of this, she has multiple restaurants, a line of cooking products, and several different cookbooks. De Laurentiis knows her way around a kitchen, but she has expertly managed her fame throughout the years to stay a household name for nearly two decades.
The De Laurentiis Family
De Laurentiis comes from what can be called a dynasty, of sorts. And while the family had an interest in food and cooking, what really made the De Laurentiis name was cinema.
De Laurentiis' maternal grandfather, Dino De Laurentiis, was an incredibly famous film producer who helped bring Italian cinema to an international audience. American audiences are most likely familiar with later American films he produced like Blue Velvet and Army of Darkness. Though, those with a deeper interest in cinema and film history will know him for films like La Strada and An American in Rome.
This work helped make Dino De Laurentiis quite rich. Upon moving to the United States, he started two film studios, as well as a gourmet Italian market called DDL Foodshow.
His daughter and Giada's mother, Veronica De Laurentiis, followed the family interest in film to become an actress and moved to California with husband Alex De Benedetti and Giada in 1976. However, the economically privileged life didn't exempt them from tragedy.
De Benedetti was abusive to both his wife and children, and after Veronica divorced him, Giada De Laurentiis took her mother's name, and the family moved on. Veronica De Laurentiis became an outspoken advocate for women affected by domestic violence.
Giada is an acclaimed celebrity chef
Today, Giada De Laurentiis is doing very well for herself. Her Food Network fame and entrepreneurship has put her net worth at approximately $30 million. And while some of her assets and royalties now go to her ex-husband, the two have a stable platonic co-parenting relationship. It's clear that De Laurentiis was born lucky, and used her family's privilege to launch herself to massive culinary and celebrity success.