Food Network Star Ina Garten Worked in the White House Before Becoming a Chef
Ina Garten is many things. A celebrity TV star, for one. An immensely talented chef, for another. But what you may not know is that this chef who now makes mouth-watering recipes on her hit Food Network show once had an entirely different career.
While you may guess this other career also had something to do with cooking or the kitchen, you'd be way off. No, before she became known as the Barefoot Contessa, Garten spent her days working in government administration — in the White House, to be exact. 
Let's take a closer look at Garten's life and career, and also what she did with herself before moving onto fame and fortune in the kitchen.
The food store that started it all for Ina Garten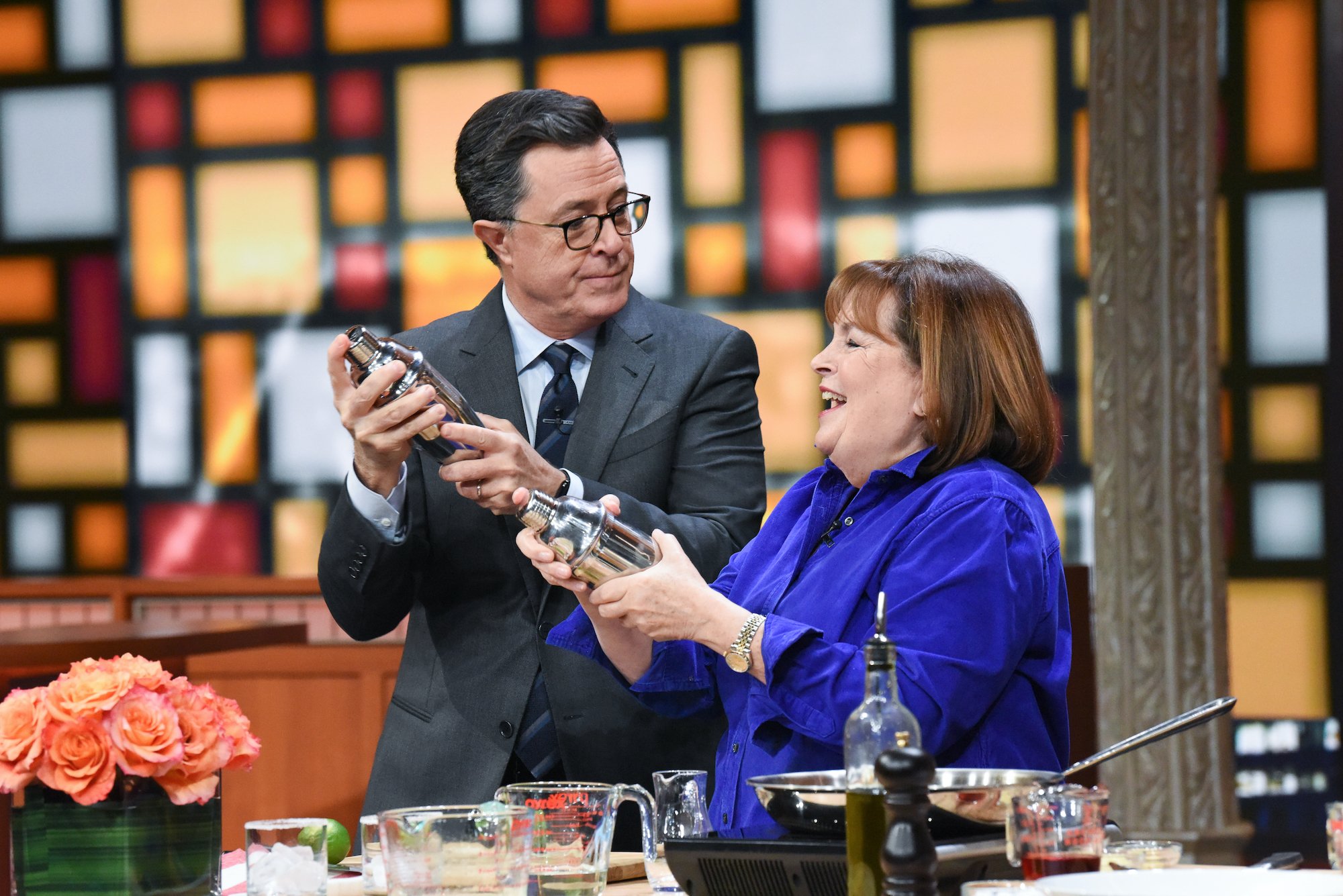 According to her Food Network bio, in 1978 Garten and her husband saw an ad for a food store on sale in the Hamptons. The store was called the Barefoot Contessa and was only 400 square feet. The store and its name wouldn't just represent Garten's eventual moniker, it would also be the beginning of her cooking empire. 
Within 20 years, the store became much larger — 3,000 square feet, with a veritable army of chefs on hand to cook the cuisine. There were even more hands on deck to service the customers — helping them sample different foods they could buy from the store to use or eat at home. Garten eventually sold it to her employees and a few years later, it closed in 2003.
Garten's store would hardly be the extent of her success, however. As it turns out, she was only getting started.
Ina Garten's cookbooks and Food Network show
RELATED: The Heartbreaking Reason Chef Ina Garten Got Her Pilot's License
After the success of her store, Garten penned a cookbook called The Barefoot Contessa Cookbook. The book included details about her store as well as her own special recipes. Her follow-up book was also successful. It was called Barefoot Contessa Parties, and it outlined how her readers could throw parties with a great atmosphere and even better food. 
Garten has authored multiple cookbooks since, including:
Barefoot Contessa Family Style
Barefoot in Paris
Barefoot Contessa at Home
Barefoot Contessa Back to Basics
Barefoot Contessa How Easy Is That?
Barefoot Contessa Foolproof
Make It Ahead
Cooking for Jeffrey
All of her books enabled her readers to cook like Garten did within the comfort of their own home. She also hosts her own Food Network show called Barefoot Contessa.
Ina Garten's time in the White House
Garten may seem like someone who's dedicated her entire life to the kitchen, but she actually had a career before becoming a Food Network star. According to Good Housekeeping, Garten used to work in the White House. What's interesting is that while the White House is famous for its extensive kitchen and amazing chefs preparing top cuisine, Garten was nowhere near it. She wasn't a chef or a cook.
Garten served as a budget analyst, of all things. She worked in the Office of Management and Budget. Among her responsibilities was developing the budget surrounding nuclear energy along with other tasks as well. Her time in the White House was quite a while ago — she worked under the administrations of Gerald Ford and Jimmy Carter in the 1970s.
It's quite impressive to think that Garten, someone so talented in the kitchen, could also have an eye for complex work drafting and editing federal budgets. It shouldn't be surprising, however — she's shown herself to be an adept businesswoman over the years, so having a knack for financial work isn't a shock.