Food Network Chefs Share Secrets for Getting Comfortable With Cooking
If you're new to cooking, you likely turn to the Food Network for guidance. Here are some words of advice from chefs Ree Drummond, Ina Garten, Carla Hall, and more.
Making a meal for a group of people for the first time can cause a bit of anxiety and make you feel like you're under a microscope. However, seasoned chefs like Ree Drummond and Ina Garten are here to help ease your mind. Here are a few tips from some of the stars of Food Network on how to get comfortable with cooking.
The Pioneer Woman Ree Drummond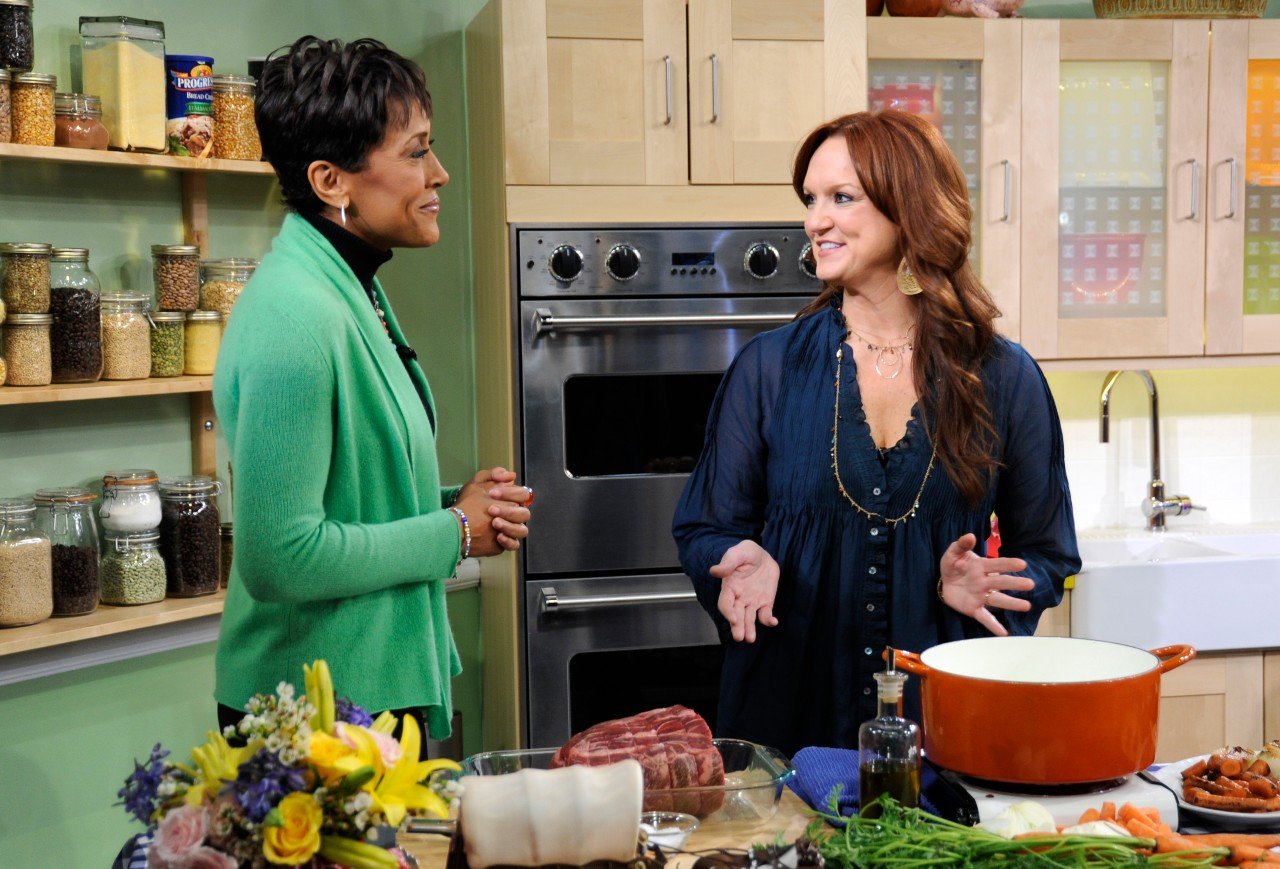 If you need confidence when you're in the kitchen, The Pioneer Woman is here to help. She tells Taste of Home the first step is to not overthink. It's easy to get yourself worked up to the point where you become too anxious to prepare a good meal. Drummond says the only way to get good at cooking is to practice.
"You'll mess up a lot and it won't turn out exactly right," Drummond tells Taste of Home. "But then one day you'll just make like the best meal ever."
Drummond also recommends starting with a simple dish. Don't try to make something too complicated. The Food Network star reminds home cooks to have fun. "Cooking should be about fun!" she says.
Carla Hall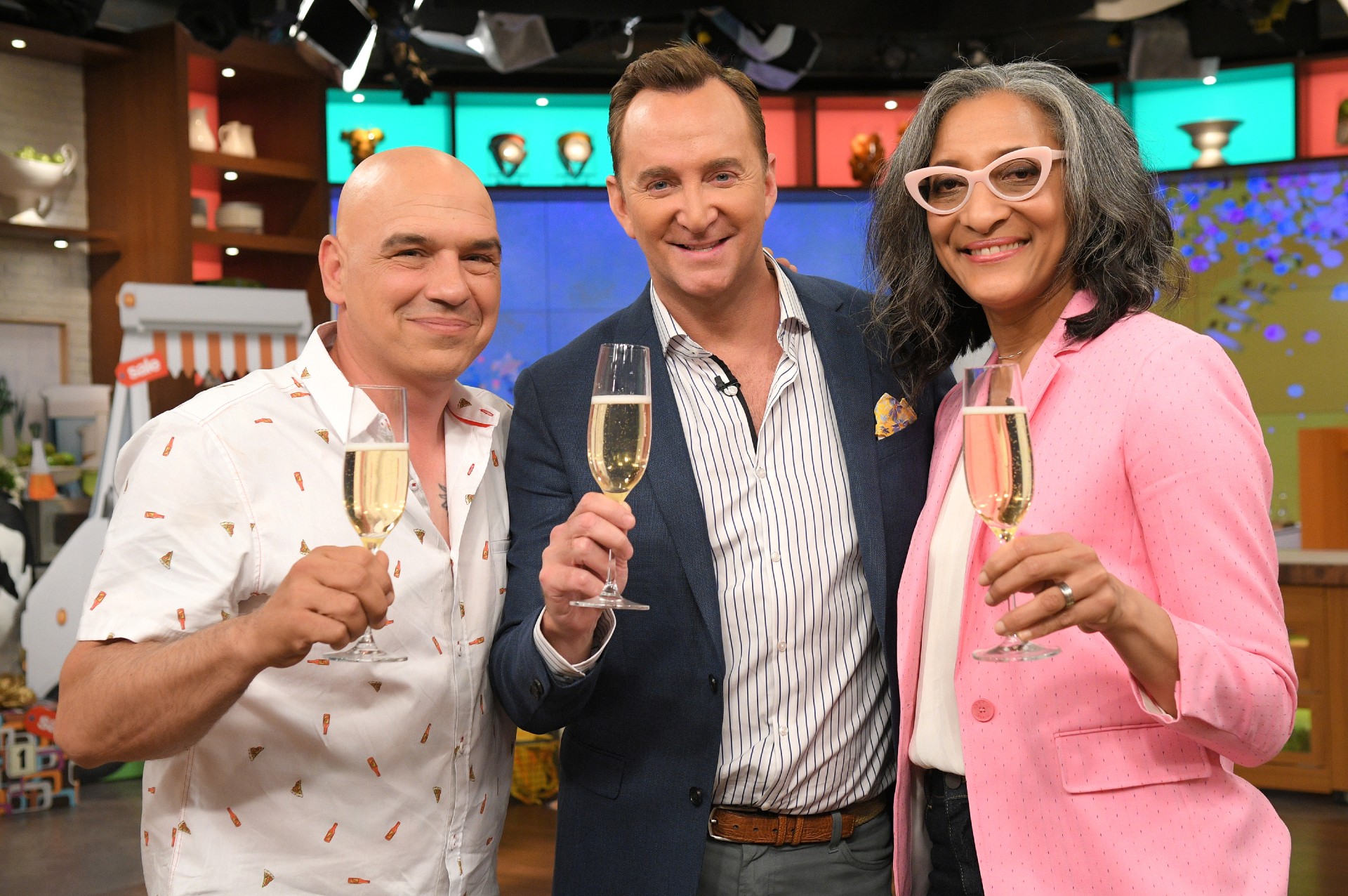 If you're new to cooking and plan to cook a meal for a large group, you're likely feeling anxious. Chef Carla Hall says the best way to navigate your first meal for a large group is to make meals you're familiar with. She also advises making fewer dishes and asking others for help.
"Do what you know, first of all," Hall tells Showbiz Cheat Sheet. "Take the pressure off by not trying to recreate a dinner that your mother did, or your grandparents did, or whoever was cooking."
Hall explains it's best not to try to copy the person who did most of the cooking because they likely had more practice than you. Don't expect to make a meal that tastes exactly like theirs. That person has been whipping up meals for many years, so be patient with yourself.
"What you remember them doing was probably 20 years into the game," says Hall. "If there's something you're not sure of, ask somebody to bring it!"
Ina Garten
Barefoot Contessa star Garten encourages home cooks not to overthink things and to use store-bought ingredients if it's more convenient. When you're hosting a large dinner party, you might start to panic. You want everything to go smoothly, and just the thought of making a mistake can cause you to become nervous.
Garten offers great advice for home cooks planning for a dinner party. In her cookbook Barefoot Contessa Parties! she advises cooks to "stay very, very cool." Staying calm will give you a better chance of keeping everything under control. If you're not frantic, you'll be able to make the best decisions when faced with an stressful situation.
Samantha Seneviratne
Samantha Seneviratne also advises new cooks to relax and not think too much about what they're going to make. She tells Showbiz Cheat Sheet it's best to make meals that aren't too complicated. The Food Network chef makes an effort to demonstrate meals almost anyone can make.
"My theme would be doable, homemade, homey, baked goods," says Seneviratne. "They're not always the simplest recipes, but they're definitely doable in a home kitchen."
RELATED: 'The Pioneer Woman': Ree Drummond Reveals the Highlight of Her Career So Far
Follow Sheiresa Ngo on Twitter.