The 1 Food Princess Diana Avoided At All Costs
When Princess Diana married Prince Charles, she instantly became the "People's Princess." Though things between her and Charles were almost never going well, she still managed to enjoy life with her two young sons. And though the boys loved to indulge, Diana, who had struggled with an eating disorder for a while, always wanted to live an extremely healthy lifestyle. She avoided one food more than any other.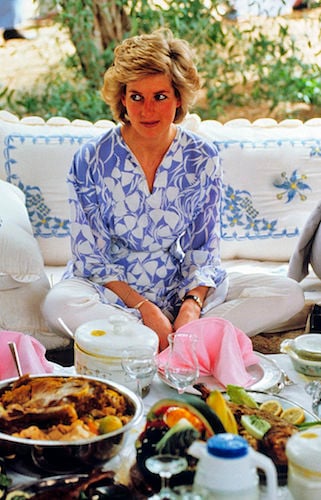 Princess Diana struggled with her appearance
King Charles is reportedly the reason why Diana ever had issues with her weight. He apparently once commented that she had gained a bit of weight in her sides, and it sent her into a spiral. For years after, she struggled with bulimia, and her best friend and butler, Paul Burrell, later admitted that he aided and abetted Diana's disorder rather than trying to stop it. He claimed it was because he loved her so much and would have done anything for her. Though Diana appeared healthy and happy on the outside, she was often struggling.
She liked to spoil herself with dessert every now and then 
Diana's struggle with bulimia started a week after she and Charles got engaged, and she wasn't able to overcome it for nearly 10 years. However, she eventually did get past the struggle, and she was known to enjoy various desserts every now and then, despite sticking to a strict diet. According to the royal family's former chef Darren McGrady, Diana couldn't resist bread and butter pudding. While it was being prepared, the princess would often make stops in the kitchen to pick off the raisins that sat on top.
The princess almost always avoided red meat
Part of Diana's strict diet was to avoid red meat. She never specifically said why she didn't want to eat it, but according to Redbook, she requested that the chef never prepare any red meat dishes for her. However, there were some exceptions, such as when the royals were entertaining guests. Diana actually loved stuffed peppers, though she would only allow herself to eat them when she was having guests over for dinner. Otherwise, beef was off limits, and she mainly stuck to a diet of seasoned potatoes and poached chicken. Diana also avoided high-fat foods and almost never indulged in carbohydrates.
She allowed her sons to eat more indulgent foods
While the princess stuck to a strict diet, she made sure her boys were allowed to have a little more fun with their meals. The chef cooked them dishes most kids would love rather than requiring them to stick with what their mother ate. Prince William and Prince Harry loved banana flan and shepherd's pie, and they were big pizza fans. A few other favorites included potato skins stuffed with mozzarella, and fish sticks.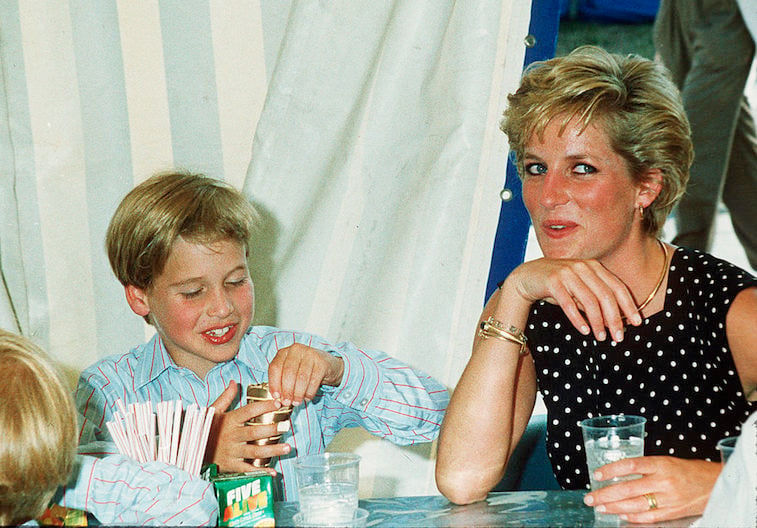 Today, William still has a love for pizza. His wife, Kate Middleton, has said that Prince George and Prince Charlotte love making pizzas with their parents and that it's often one of Will and Kate's first choices when they want to order takeout.