'For Life' Producer '50 Cent' is Bringing Another True Story to TV
Curtis '50 Cent' Jackson is launching a new show that will be rooted in true events. But it won't be the producer's first time tackling stories sparked from real-life experiences. Here's the scoop on his new series and a snapshot of Jackson's current success with For Life, ABC's drama inspired by actual events.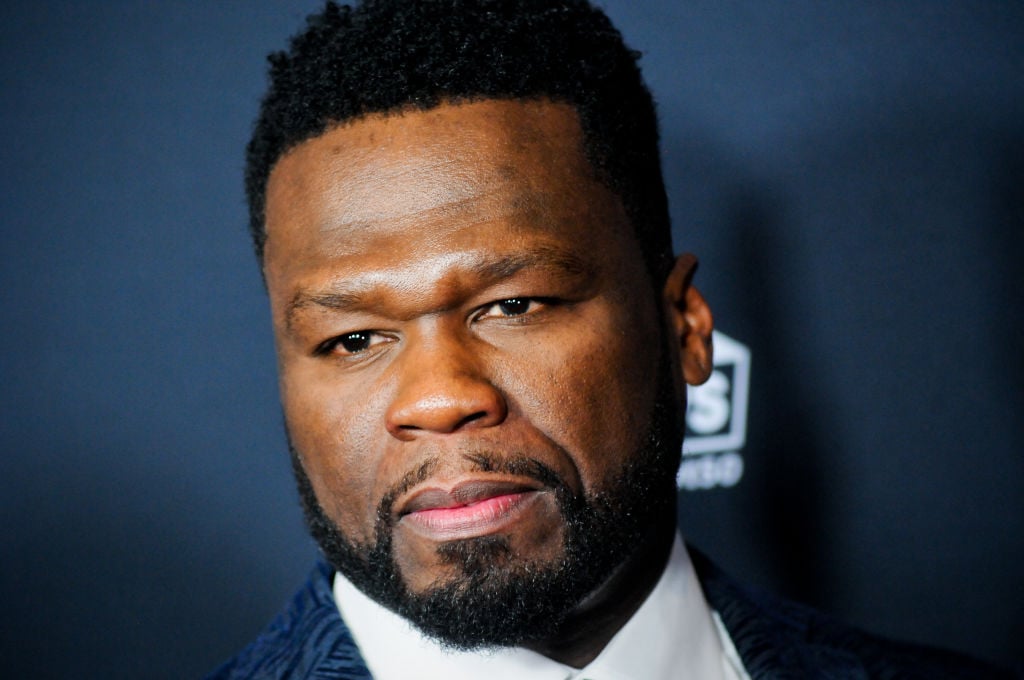 Producer Curtis '50 Cent' Jackson is launching a new show based on a true story
Deadline reported that Jackson is launching a new drama called Black Mafia Family, for which he will serve as a co-executive producer alongside the show's writer, Randy Huggins. According to Deadline, Black Mafia Family "will be a drama based on the story of drug-trafficking organization Black Mafia Family." The outlet went on to provide these details about the central characters:
The organization was set up in the late 1980s by brothers Demetrius and Terry Flenory and by 2000, they had established cocaine distribution sales throughout the United States. They also launched BMF Entertainment, which helped promote artists including Young Jeezy and Bleu DaVinci.

Deadline
50 Cent is returning to his old stomping grounds with 'Black Mafia Family'
Black Mafia Family will air on Starz, a familiar stomping ground for Jackson. The producer and his behind-the-scenes partners achieved stratospheric success with the Starz crime drama, Power, solidifying the rapper-turned mogul as a Hollywood heavy-hitter.
In addition to his role as a producer, 50 Cent stepped in front of the camera. He co-starred in the series alongside Omari Hardwick, Lela Loren, Naturi Naughton, and Joseph Sikora. During Power's six-season run, it gained a reputation for being remarkably addictive for anyone who watched. What's more, the show boasts a Fresh rating on Rotten Tomatoes with approval from critics and fans.
'Black Mafia Family' may follow suit with the authentic stories depicted in 'For Life'
Black Mafia Family will not be Jackson's first foray into television series material inspired by true stories. He has found success as a producer and recurring star on ABC's legal drama, For Life.
On the show, Nicholas Pinnock stars as Aaron Wallace, a man who becomes a lawyer while serving prison time for a crime he did not commit. Aaron helps other wrongfully convicted men find justice, while planning his own liberation from prison by legal means.
Each week, fans root for the fictional character of Aaron, but the idea for the show was sparked from the life experiences of Isaac Wright, Jr. For Life resonates deeply with critics and fans, as reflected by the show's Fresh Rating on Rotten Tomatoes. Twitter is also buzzing with praise for the show.
"I love this show, For Life. It's my new favorite series," gushed a fan.
Another fan declared For Life the "Best series in 2020."
But For Life, created by Hank Steinberg and produced by Jackson's G-Unit Films and Television, Inc, is more than an entertaining thrill ride. It is a series that sparks discussion about issues like race relations, restorative justice, and prison reform. The stories For Life tells evoke raw emotion from many fans, like this one who tweeted,
I can't tear my eyes from For Life. Hank Steinberg spared no details in retelling Isaac Wright Jr.'s life leading to his arrest, wrongful conviction, and path to becoming a licensed attorney and overturning his case. The feeling of innocence behind bars rotting seeing [the] family grow hit home.

@K9milli_ via Twitter
Until Black Mafia Family hits the airwaves, fans can catch For Life on Tuesdays at 10 p.m. on ABC and streaming on Hulu. All six seasons of Power are also streaming on Hulu.
Read more: Viola Davis Teases 'Fireworks' in the Final 5 Episodes of 'How to Get Away with Murder'