'Ford v Ferrari': How Many Cars Did They Use In the Film?
The movie Ford v Ferrari put viewers right in the driver's seat with Ken Miles (Christian Bale). Miles drove the Ford GT-40, which Carroll Shelby (Matt Damon) designed, in the 1966 Le Mans. It was the Ford Motor Company's bid to beat Ferrari at the international race. The movie shows the development of the GT-40 and its victories in multiple races leading up to the Le Mans.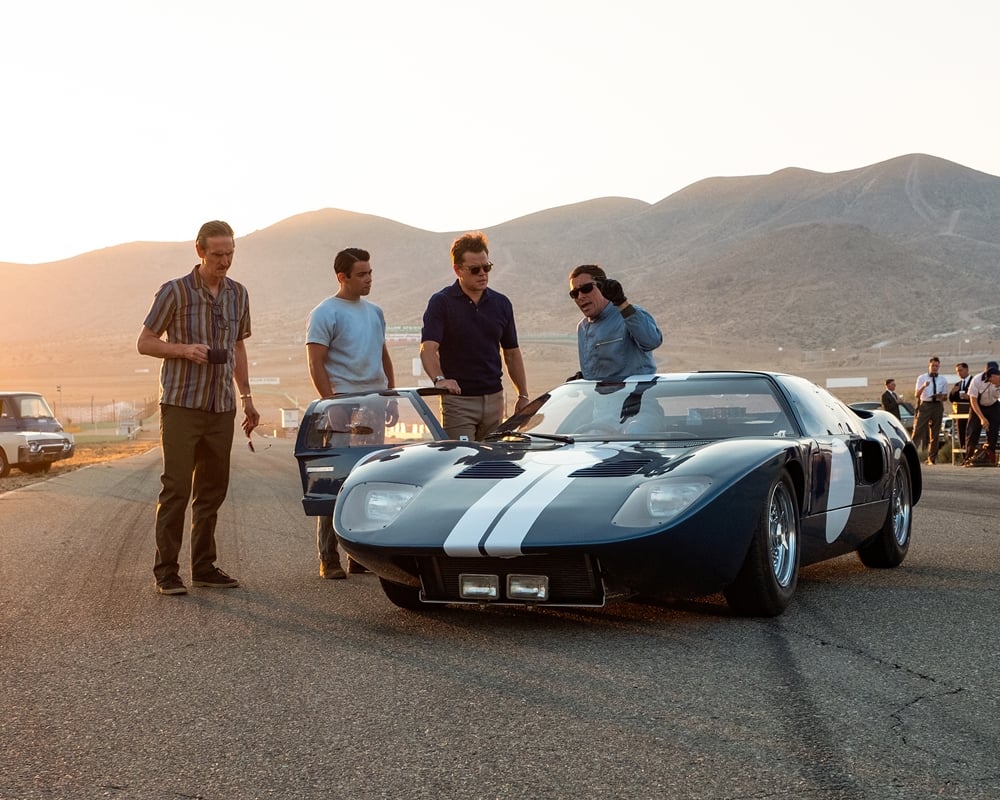 Ford v Ferrari is now available on DVD, Blu-ray and 4K UHD. The home video release also includes a 60 minute behind the scenes documentary in which the crew discusses bringing auto history to life. At one point they discuss just how many vehicles they used. There were more than you ever saw on screen.
Why they needed so many cars for 'Ford v Ferrari'
Most racing teams have several cars on the track, but films go through multiple vehicles take after take. Ford v Ferrari was no exception.
"We are running these cars hard and there are breakdowns," stunt driver Allan Padelford said. "We don't have time to fix them so they need to bring in the same car right away."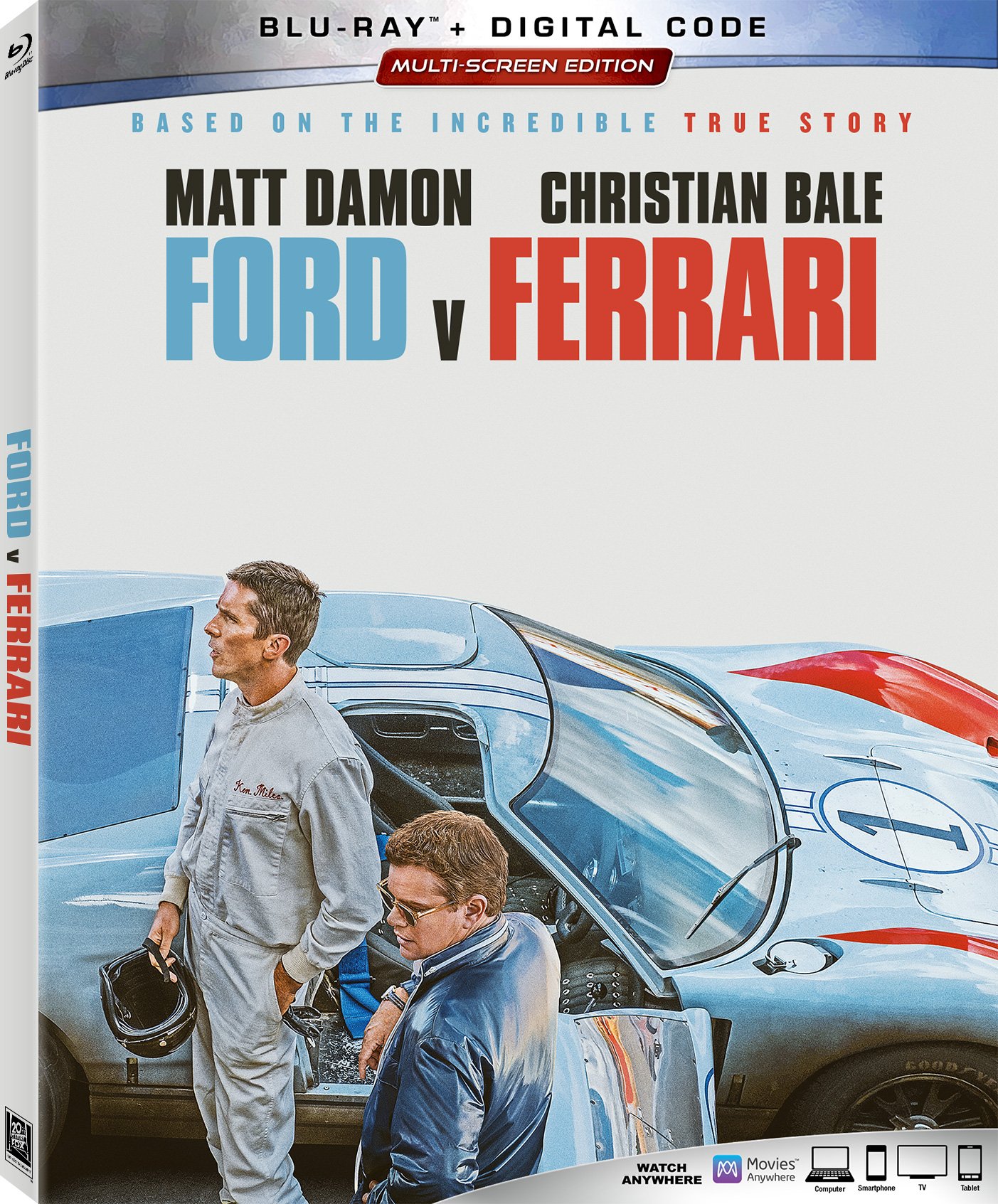 Each copy of a GT-40 or competing vehicle was picture perfect for their closeups.
"There were so many different race cars that are characters in the movie that had to be just right," production designer Francois Audouy said. 
'Ford v Ferrari' technical specs
First, to understand how they recreated multiple Ford GT-40s, you have to understand what the Ford GT-40 was. Picture Car Coordinator Rick Collins explained:
"GT-40 comes from GT being Grand Touring and it's 40 inches off the ground. This is the prototype car that Carroll Shelby brought over from Slough, England. It was designed over there. He didn't like what they were doing so he went against the rules and shipped it over to America to have it worked on here by his guys. This is the first light body race car that Ford produced. It's a fiberglass body. It's very light and that's why they had the lfit problems at first. It started with a 289 engine and they ended up paring down a 427 engine that they didn't think would ever fit in the car. They took a bunch of parts on them, remanufactured them to be smaller and lighter. They put that big engine in there and that made the difference."

Rick Collins, Ford v Ferrari Blu-ray bonus features
It took nine GT-40s to make 'Ford v Ferrari'
The production of Ford v Ferrari built nine GT-40s, although only two were up to specs. The rest were just made to look like GT-40s on the outside.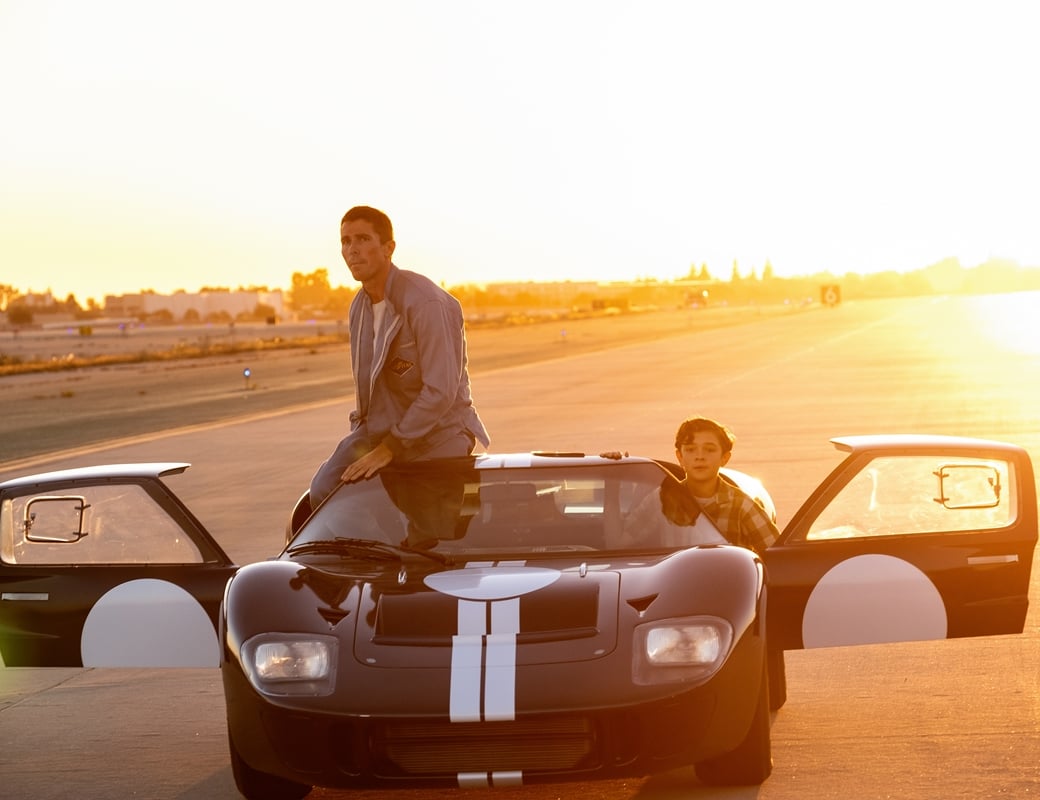 "There's nine total GT-40s that we'll have in the movie," Collins said. "We have two cars that were made by Superformance and the rest of them we just got chasses made by a vendor. The bodies were made by a vendor and then everything was built in our shop. They play several different race cars at Le Mans. Then they'll get a new coat of paint, new graphics, at Daytona the same cars will play different cars there."
There were multiple competitor cars too
The GT-40 didn't only race Ferrari. Collins had a fleet of other vehicles for all the race scenes in Ford v Ferrari.
"We have seven Corvettes ranging from 1956 to 1963," Collins said. "We have three replica Porsche Speedsters in the rac that were built by a local company, JPS Motorsports. These are the Slab Side Cobras which are the very first AC Cobra that Shelby modified. They're kit cars as well from a company called Superformance in Irvine."