Former 'American Idol' Contestant, Frenchie Davis, Says Simon Cowell's Always Been Racist Following Gabrielle Union's Lawsuit
Frenchie Davis was eliminated from 'American Idol' for topless photos. She claimed racism and cites Gabrielle Union's lawsuit against Simon Cowell as an example.
There are many American Idol favorites who did not win the competition but made more of an impact on viewers than those crowned in the end. One contestant who left their mark was Frenchie Davis. She was eliminated after topless photos of her were discovered. Davis cited racism and body shaming as the reason for not being allowed to continue. After Gabrielle Union filed a discrimination complaint against American Idol creator Simon Cowell and NBC, Davis is saying to the world, "I told you so!"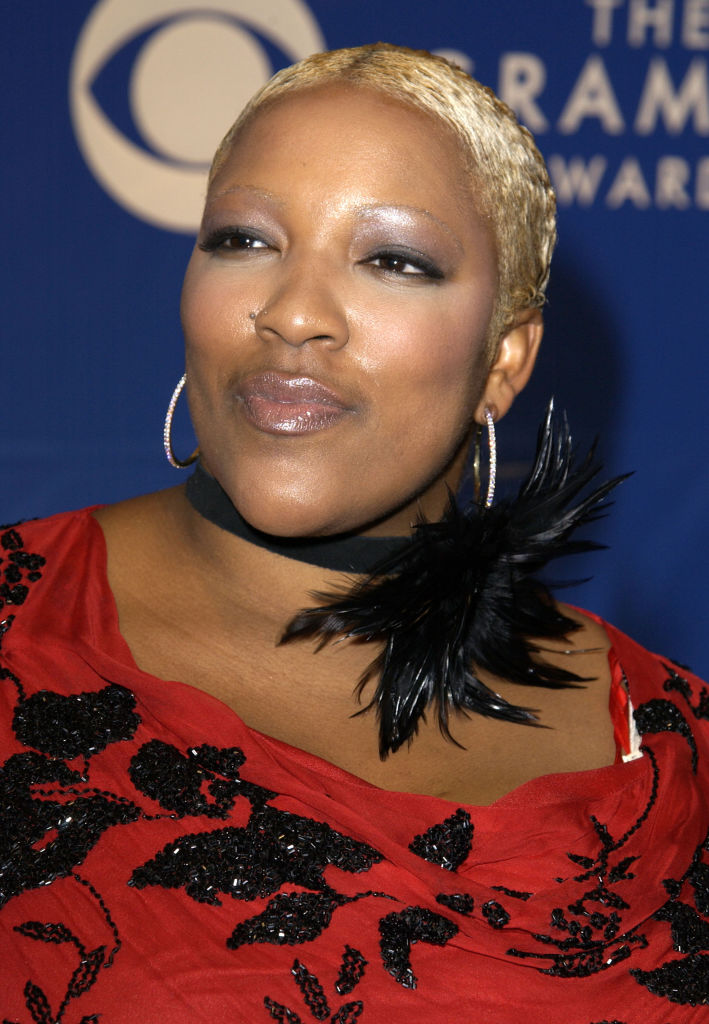 Frenchie Davis was cut from the competition after topless photos of her surfaced
Davis wowed judges during her season 2 audition. In 2003, the then 23-year-old Davis performed Jennifer Holiday's famous rendition of "And I Am Telling You, I'm Not Going" and made it known through her set that she was there to stay.
Davis's story was also compelling. At the time, she was a Howard University theatre major who's friends raised money for her to travel for the audition. But her road came to superstardom came to a crashing halt when she was eliminated during the semi-finals after old topless photos that she'd taken four years earlier resurfaced. Davis explained that she used the money made from the photos to pay for her college tuition.
Another 'American Idol' contestant who's nude photos leaked was allowed to stay
The public backlash against the show was swift and many believed the decision to cut Davis was due to her size and race. Show executives denied such claims, but Davis felt otherwise and spoke out, explaining that producers were aware of the photos well before they leaked.
When I first discovered that I had made it to Hollywood and found out I would be competing to get into the top 30 and then later in the top 12, they had given us all this paperwork to fill out, background checks and that whole thing. So when we were doing that I had a discussion with some members of the production staff and I exposed to them a piece of my past; that when I was 19 years old, I took some pictures and that's not the person I am [anymore]. I wanted to be up-front about it. We talked about it and then nothing happened.

Frenchie Davis, EurWeb
The site the photos were on was marketed as a child pornography site, and FOX producers believed it was enough to eliminate Davis. But just four seasons later, contestant Antonelle Barbra found herself in a similar situation where nude photos of her were leaked. She was allowed to stay after claiming the photos were private and leaked without her permission. Davis was outraged and cites racism as the reason. Barbra is not a woman of color.
Frenchie Davis has been vocal about feeling Simon Cowell and the show were racist
Davis was not quick to let the decision for Barbra to remain on the show while she was booted go. She told The New York Post in 2007:
Related: Former 'American Idol' Contestant Antonella Barba Sentenced to Almost 4 Years Behind Bars
I couldn't help but notice the difference between the manner in which she was dealt with and how I was dealt with…. I think it's fantastic if Idol has evolved, and I think it's fantastic she won't have to go through what I went through four years ago, but if the rules have changed, I believe there should be something to make up for the fact that I was humiliated needlessly.

Frenchie Davis, The New York Post
Other high-profile celebrities took Davis' side, with Rosie O'Donnell alleging FOX was racist and pointing to Cowell's previous comments about Davis' weight as a factor.
In light of Union's new lawsuit against Cowell and NBC following her firing from America's Got Talent in which she claims she was subjected to racist behavior from Cowell and others and a toxic work environment, Davis feels vindicated.
"My face when I saw @gabunion is suing Simon Cowell and Fremantle Media for racial discrimination…..I f***ing told y'all 20 years ago but maybe cause Gabby ain't fat, folk will listen now," she captured a post in part to her Instagram account. The photo she used is a classic shot of a straight-faced Morticia Adams.
Davis hopes that Union's lawsuit will hold Cowell, the network, and other corporations accountable for the behavior they are accused of.
American Idol was just a bump in the road for Davis. She went on to compete on The Voice and placed fifth overall. She's also had a successful Broadway career, appearing in productions of Rent, Dreamgirls, Ain't Misbehavin,' and Rodgers & Hammerstein's Cinderella.