Former Bachelor Peter Weber Says His Relationships Don't Work Out Because He's a 'Hopeless Romantic' and 'Perfectionist'
Former star of The Bachelor Peter Weber recently reflected on why his relationships never seem to work out. He says his "biggest Achilles heel" is the fact that he's a "hopeless romantic." Here's a recap of Weber's Bachelor dating history and what he had to say about why he is the way he is in relationships.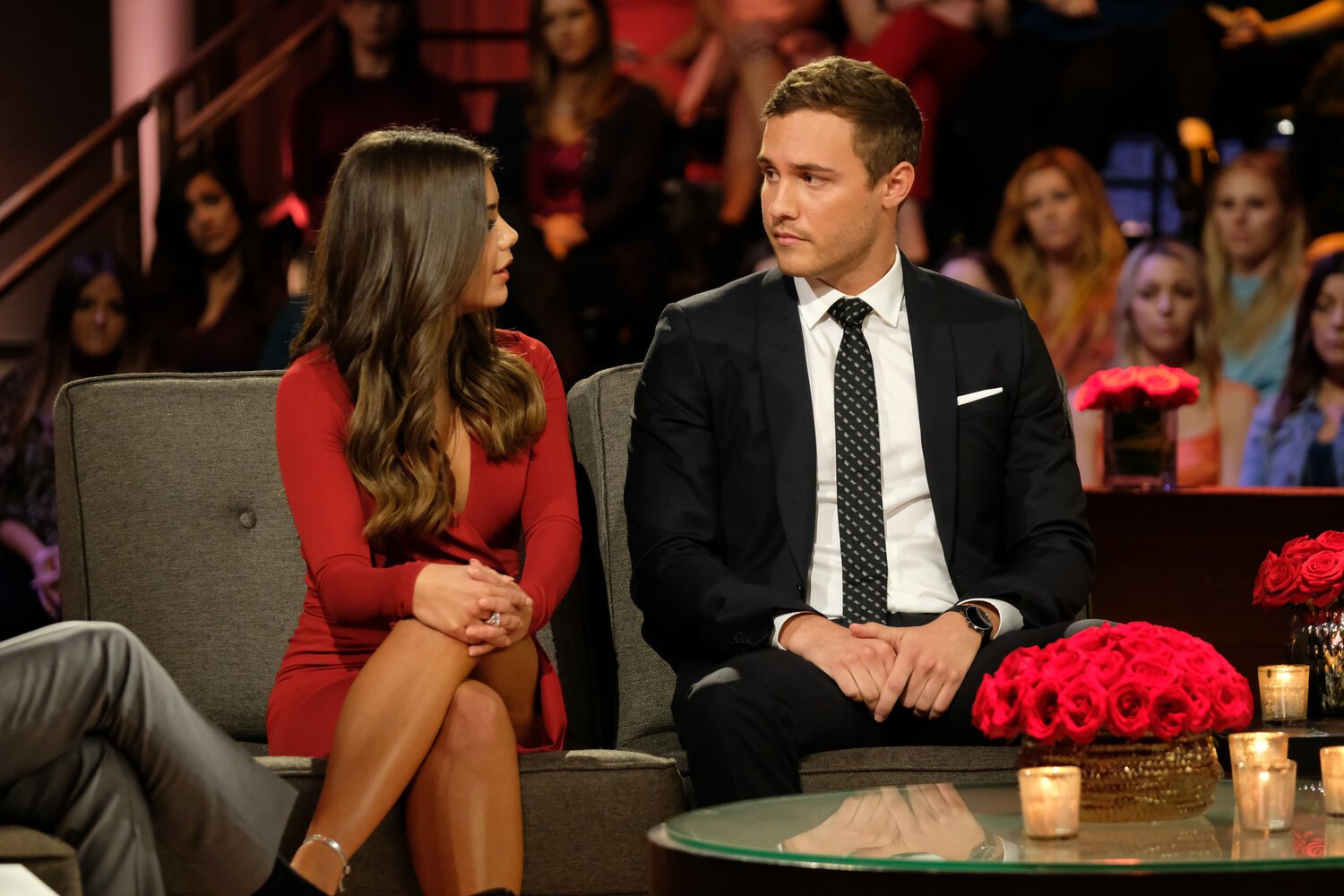 Peter Weber's 'Bachelor' girlfriends
Weber finished his season of The Bachelor engaged to Hannah Ann Sluss after frontrunner Madison Prewett went home. Their engagement ended before "After the Final Rose" was filmed. At the close of the episode, it seemed as though Weber and Prewett might give their relationship another go. But after a long talk, the two decided against pursuing a romantic relationship. A few months later, it came out that Weber and his fifth-place contestant, Kelley Flanagan, were seeing each other. They dated for about nine months, ending their relationship with an ugly breakup that involved quite a bit of shade in the press.
Now, Weber's been single for "eight or nine months," which may be the longest he's ever been without a girlfriend.
Peter Weber says his expectations are too high for relationships
On the Aug. 23 episode of Weber and fellow Bachelorette alum Dustin Kendrick's podcast, Bachelors in the City, Weber spoke about his relationship habits.
"I've been a people-pleaser in the past, and that's kind of gotten me in trouble, specifically with relationships," he said. "I think my biggest struggle is I'm such a perfectionist. That's just my nature. I know nobody's perfect and I get that, but because I'm a hopeless romantic — and I will be until the day I die — I think I have this image in my head of what a relationship looks like or it's going to look like for me."
Weber went on to say that as soon as the relationship doesn't feel perfect, he questions if he should keep going.
"Especially in the beginning stages, if it's not that or as we get into the relationship that fades a little bit, I internally kind of freak out a little bit," he said. "I feel like sometimes the hopeless romantic in me kind of backfires because I put such this high level of expectation in my head and I understand that it will probably never be met."
The former bachelor looks to his parents' marriage for what he wants in a relationship
Bachelor Nation will of course recall how close Weber is with his family, particularly his mother. He mentioned their marriage in the podcast episode — that he admires the spark they still have after being together for so long.
"That's a model of what I wanted. And so, if for whatever reason the smallest little thing [goes wrong] and I'm like, 'Oh, I don't know about that,' or, 'It's starting to fade a little bit and it's not how it used to be,' if I'm being completely honest with you guys, I feel like maybe I self-sabotage the relationship a little bit," he said.
Thankfully, Weber is currently single and says he's taking the time to do some self-reflecting.
"I think in the last eight or nine months, I've really been realizing that and observing how I have been in the past and how I want to try to change myself and mature moving forward," he said.