Former Bachelorette Kaitlyn Bristowe Shuts Down Rumors That She's Engaged To Jason Tartick
'The Bachelorette': Kaitlyn Bristowe addresses the rumor that she and Jason Tartick got secretly engaged.
Former Bachelorette Kaitlyn Bristowe and former Bachelorette contestant (from Becca Kufrin's season) Jason Tartick have been dating a little less than a year. Though, an outsider wouldn't guess it.
Bristowe and Tartick are so obviously in love that they give off that newly engaged vibe at all times.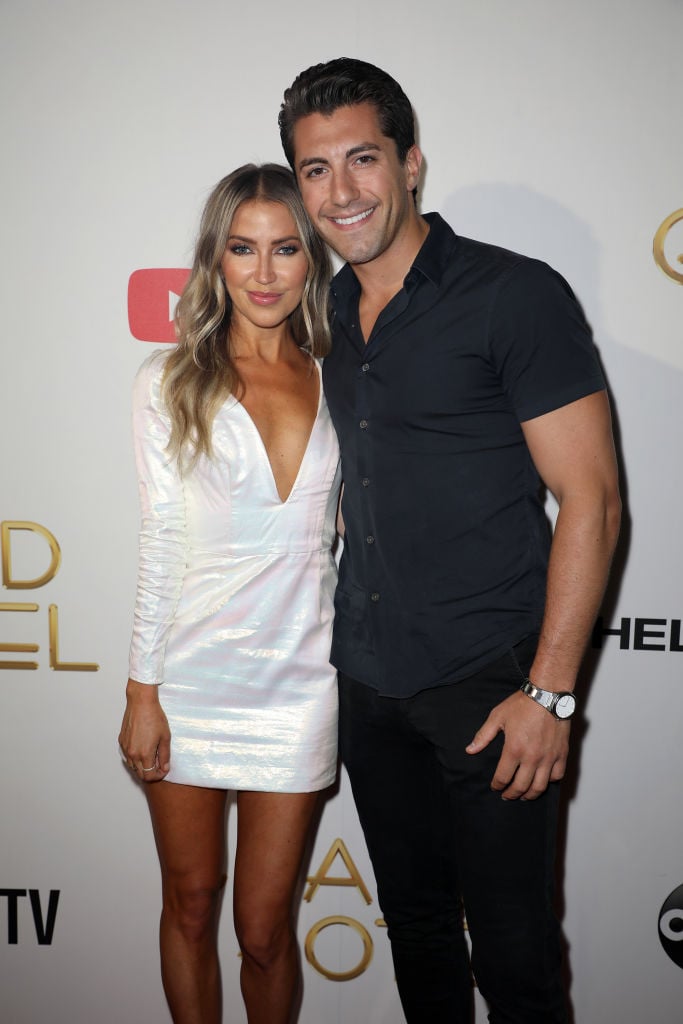 The photo Kaitlyn Bristowe posted to Instagram that made fans think she was engaged to Jason Tartick
Over the weekend, Bristowe posted a photo to Instagram of her and Tartick at the US Open.
"Bianca won AND I was in the same building as Meghan Markle. What a date night, what a win. 💓 #USopen #GoCanada," she captioned the photo.
Under the photo, one fan commented: "You are hiding your left hand in your pocket…ENGAGED"
But Bristowe was quick to shut down the assumption.
"Look. If there's pockets in a dress, you will find my hand in there for a photo. #NotEngaged," Bristowe responded.
It's not an insane thing for someone to surmise. Bristowe and TarticK have moved in together and adopted a dog within the last year, so an engagement seems to be the next natural step.
Though Bristowe swears it hasn't happened yet, an engagement is certainly on the horizon, as she and Tartick are over-the-moon happy with each other.
"I didn't realize a relationship could be this easy and that I could be this happy with somebody. It's just so easy," Bristowe told Entertainment Tonight. "We just have a really healthy relationship, healthy communication, and we build each other up."
Kaitlyn Bristowe and Jason Tartick have talked about getting married and having kids
As far as popping the question goes, the couple has definitely talked about it. They've even talked rings–Bristowe is a big fan of Lauren Bushnell's.
"I zoomed in on [Lauren Bushnell's] ring and I was like, 'Look, it's the exact one I want!' …Congratulations to them, by the way," Bristowe told ET. "What I really like is just a simple band with a fatty rock. A big, fatty rock and a simple band. I don't ask for much! I like rectangle, I like square and I like round — just not teardrop. … I just want something that can make my hands a little cuter."
The couple's also already discussed having children. Tartick wants "two dogs, three kids," and Bristowe is "fine with one or two."
"I used to want five [kids], but now I'm like, 'OK, I'm turning 34 tomorrow, and I'm like, 'You know what? One would be great!'" she said.
Read more: Luke P. Made His Twitter Following Think He Was Going To Be On 'Bachelor In Paradise' And People Are Pissed