Former 'Bachelorette' Rachel Lindsay Says Caelynn Miller-Keyes Lied So Much on Her Podcast They Couldn't Air the Episode
On Juliet Litman's The Ringer podcast titled Bachelor Party, she asked former Bachelorette Rachel Lindsay if she knew Dean Unglert and Caelynn Miller-Keyes.
"Dean was on my season," Lindsay reminded Litman. So, Unglert she knows fairly well; Miller-Keyes is a different story.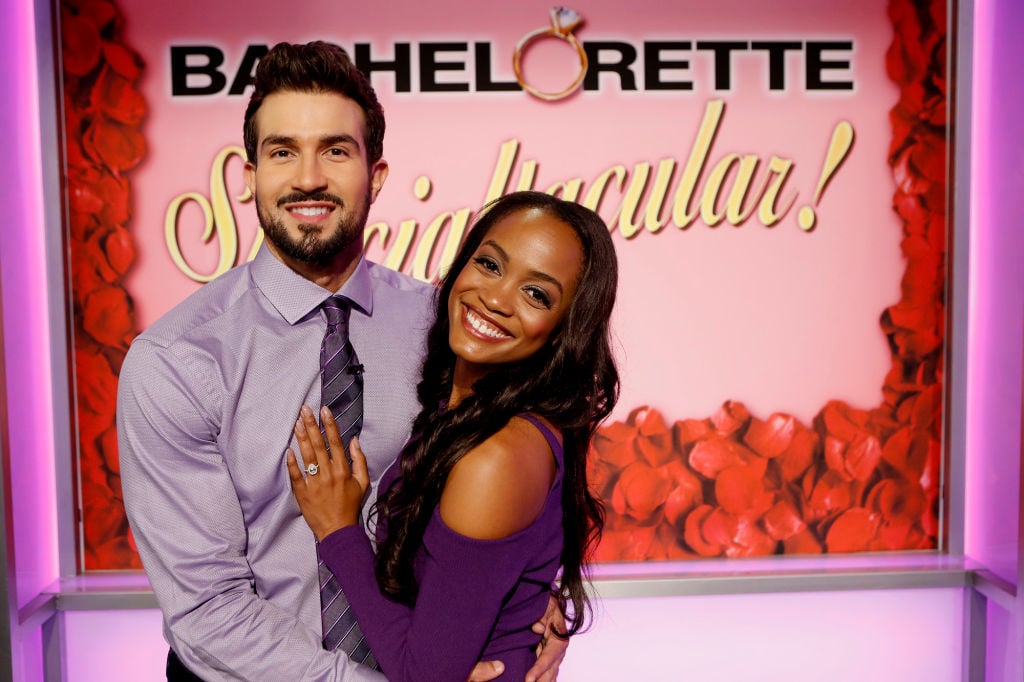 Former 'Bachelorette' lead, Rachel Lindsay doesn't love this former 'Bachelor in Paradise' contestant
Lindsay has never been a big fan of Miller-Keyes. Back when the Colton Underwood season alum came on Bachelor in Paradise, Miller-Keyes had a lot to say about her fellow beach dater Blake Horstmann, mostly having to do with shenanigans at the country music festival Stagecoach. But after the dramatic BIP episodes aired, Horstmann posted screenshots of old texts with Miller-Keyes that seemed to show she was not telling the truth (although some argued that the texts seemed specifically chosen to discredit her). While the truth is probably somewhere in the middle, Lindsay had opinions about it at the time.
"I don't get Caelynn and I'm not a huge fan, I'm just going to be honest. I don't get her," Cosmopolitan reported that Lindsay told Reality Check on PeopleTV. She continued:
She was head over heels for Dean. Connor walks in, she's flipping her hair and she's like, 'Connor is who I wanted to meet the entire time.' She apparently was crying over Dean at the wedding but then sees Connor and completely changes — which one is it?
On Bachelor Party, Lindsay followed up on her comments.
'Bachelor Happy Hour' podcast had to cut an entire episode because Miller-Keyes 'lied'
"I have met Caelynn," she told the podcast host, Litman. "Caelynn did our podcast but we never got to air that episode."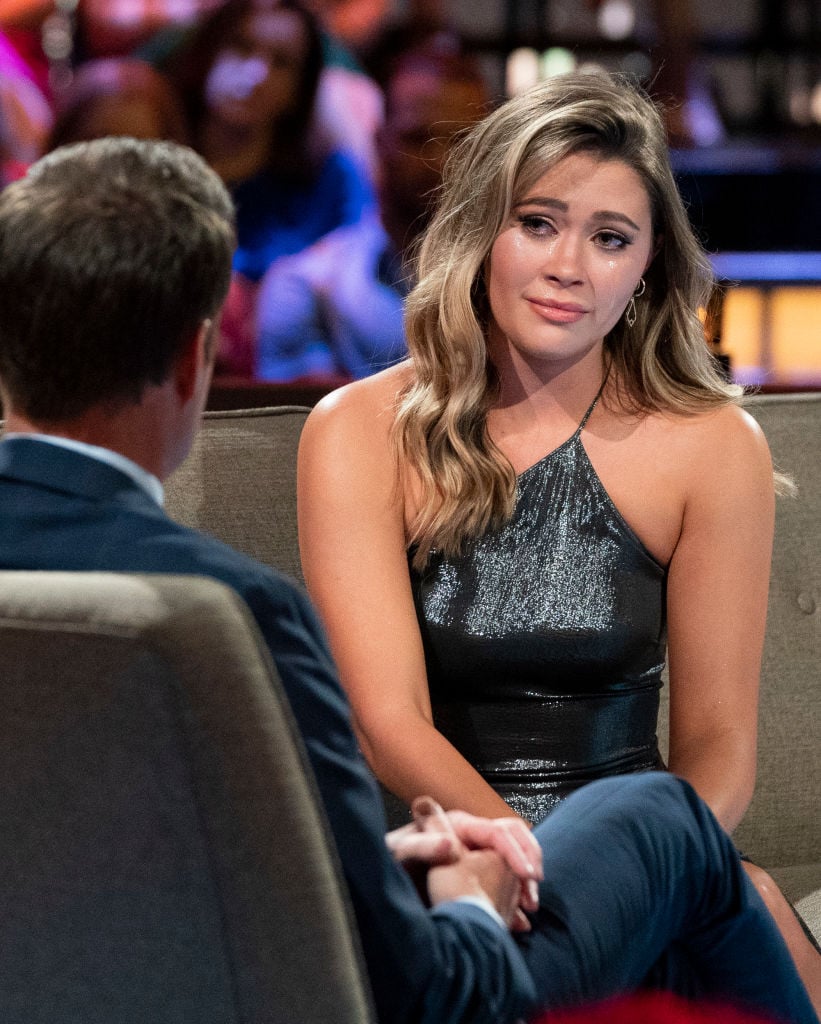 "Oh wow," Litman responded. "Why?"
Miller-Keyes' episode had to be cut, Lindsay explained. "Because she lied!"
Lindsay implied that Miller-Keyes misrepresented the truth so frequently in one episode that the Bachelor Happy Hour podcast, which Lindsay now co-hosts with former Bachelorette Becca Kufrin, she decided not to run it at all.
"People think I hate Caelynn because I was very vocal in the Blake situation of my opinion," Lindsay explained. She says she knows things about the former beauty queen that the public doesn't.
"What I say is, I'm privy to information that you didn't have because I did an entire podcast with her that contradicts everything that you saw," Lindsay said. "That's why we didn't air it; it was that bad."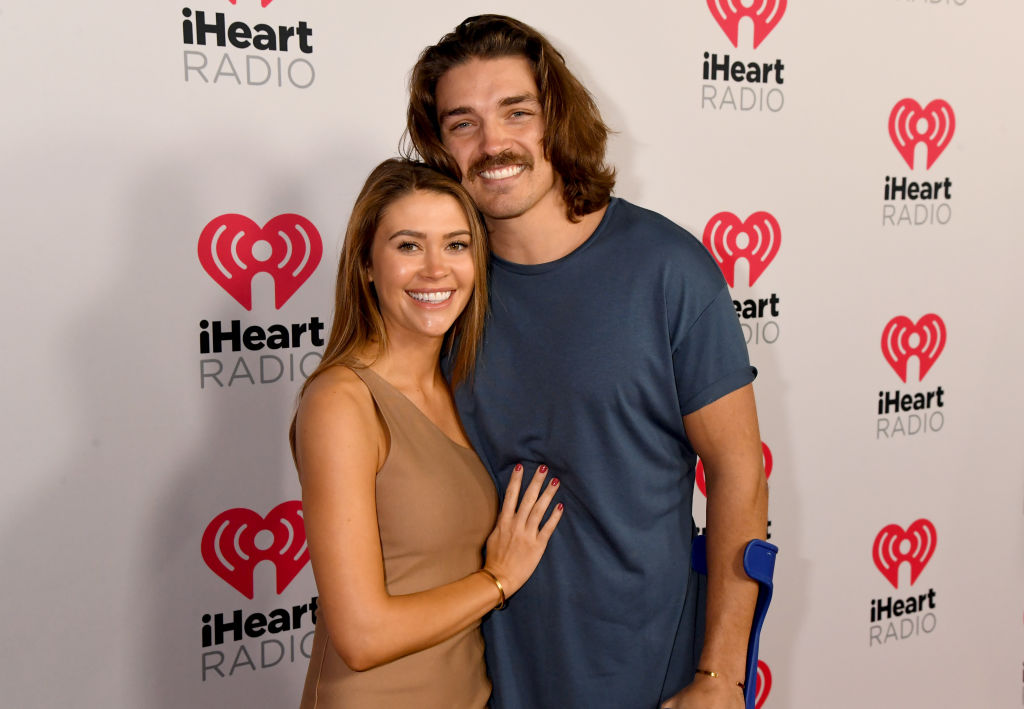 "Wow," Litman replied.
"I always had my suspicions, but then after everything came to light, it was like okay," Lindsay continued to say about Miller-Keyes.
How are 'Bachelor; alums Dean Unglert and Caelynn Miller Keyes as a couple?
Lindsay said she thinks Unglert is good for Miller-Keyes as a boyfriend, however. The two met on Bachelor in Paradise, and are still together. Lindsay had Unglert on the podcast after they started dating.
"I was rude, admittedly," Lindsay said. "I was like, 'I don't get it.'" Unglert explained his relationship wtih Miller-Keyes to Lindsay, and she told Litman that she was eventually convinced.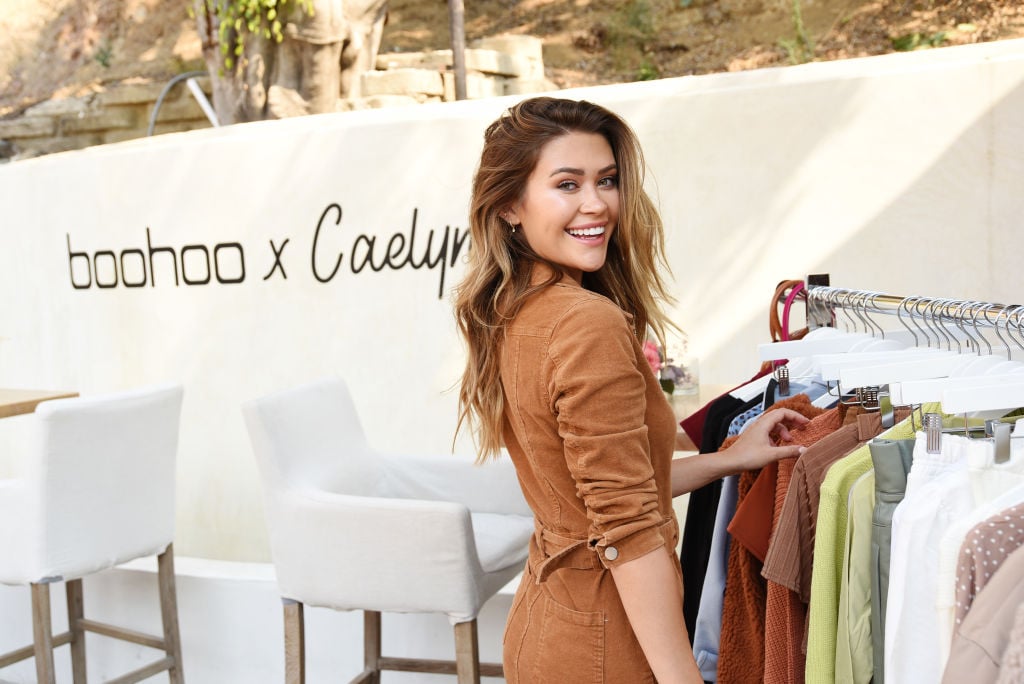 "I was like, 'I think you'll show a different side of her, and kind of ground her a bit,'" the first-ever black bachelorette said she told Unglert. She believes that Caelynn Miller-Keyes and Dean Unglert are good for each other.
After everything the two have been through, let's hope so!