Former Bad Boy Bodyguard Claims Notorious B.I.G. Planned to Leave Diddy's Label for More Lucrative Deal
With Netflix's Biggie: I Got a Story to Tell documentary that dropped in March, viewers gained a different understanding of the person behind the mythical persona. It's one piece of media that reminded fans Notorious B.I.G. was a human with a story much larger than his death or any hip-hop beef.
People that knew him during the Bad Boy music era — besides Diddy (who was Puff Daddy back then) — often have their own recollection of conversations and events that happened behind the scenes. One of those people is Gene Deal, a former bodyguard who worked closely with Diddy. Deal claims that Biggie planned to leave Bad Boy Records behind for a better deal elsewhere.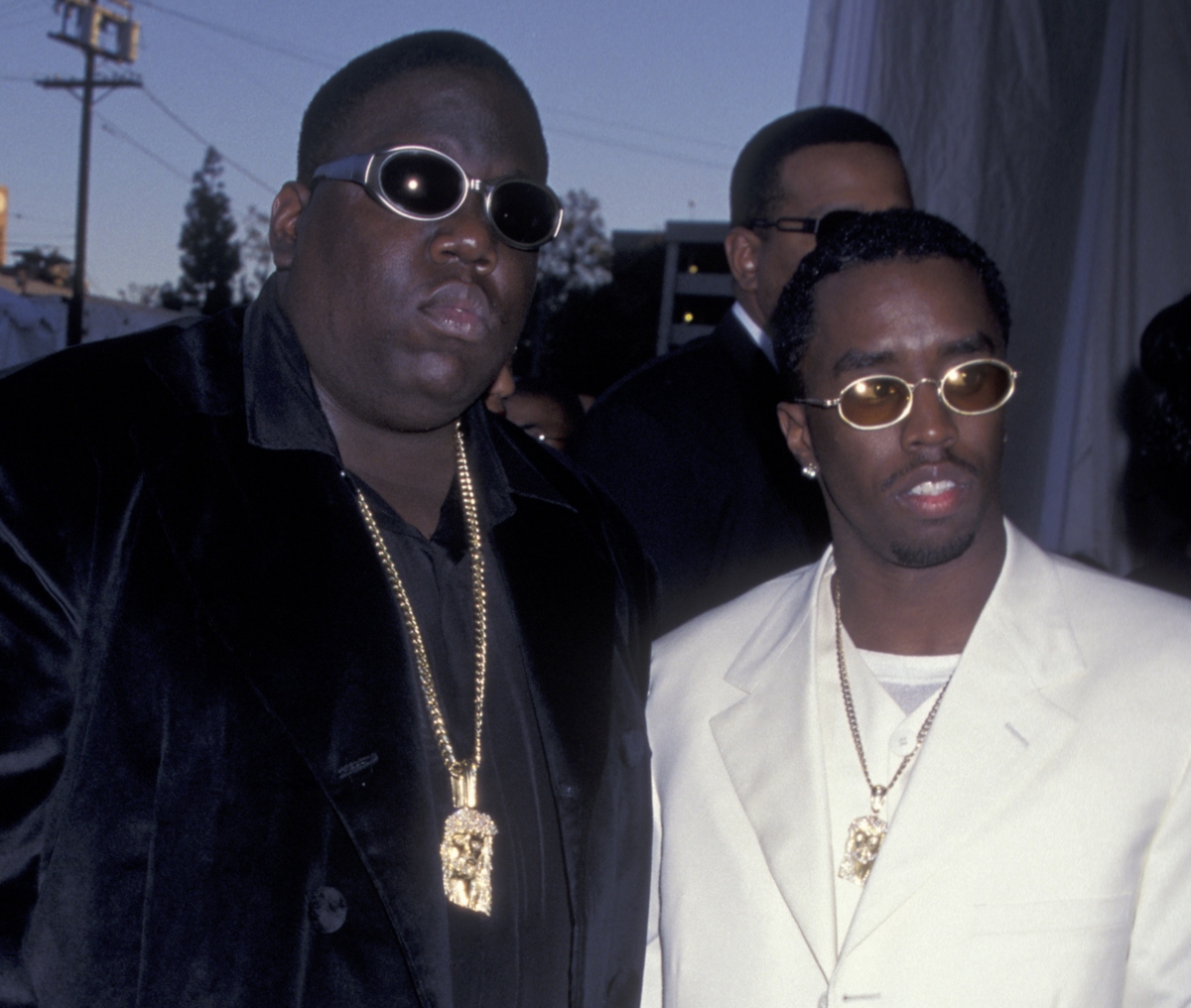 Gene Deal alleges Notorious B.I.G. had $60 million deal in his pocket
Everyone knows the tragic tale about the Biggie's unsolved murder and some of the events leading up to it. The Brooklyn-bred emcee died in Los Angeles only weeks before his album, Life After Death, was set to release. According to Gene Deal, B.I.G. had other things going on before his untimely death.
He recently appeared on DJ Vlad's vlog and claimed the late rapper made moves to leave Bad Boy for a lucrative deal worth more than $60 million. Deal said he saw Big's Bad Boy contract when he had to watch over Diddy's briefcase during a flight. It outlined Big's earnings in increments of $250,000 but left publishing income in Puff's possession. When he asked Biggie about it, the rapper allegedly told him about his new deal and all the money he'd make.
"He showed me. It had Charli Baltimore, Cam'ron, Lil' Cease, Lil' Kim, Junior M.A.F.I.A., Tracy Lee, and the Commission," he explained. "I think the contract was for so many years for like $62 million — it comes out to $62 million." Deal asserted that Big wanted to stop Junior M.A.F.I.A.'s way of doing business and have them "start writing and holding their own."
Biggie planned to keep Lil Kim under his wing and would've taken Deal along with him to the next label, but he believed the bodyguard was too loyal to Puffy.
Gene Deal goes way back with Diddy and Bad Boy
Deal started his own YouTube vlog several years ago and has a collection of stories related to Biggie, Tupac, Diddy, Black Rob, and other artists in Bad Boy's orbit in the '90s and early 2000s. He's openly called out Diddy over things that happened in the past, leaving lingering questions in the air about what really went down with those on Bad Boy's label.
Deal has also talked about Jennifer Lopez's relationship with the entertainment mogul, Suge Knight, and the ongoing mystery surrounding Biggie's death. As part of Diddy's security team, Deal witnessed Big's murder back in 1997 and lived through the infamous East-versus-West drama. But he and Diddy worked together for years.
Biggie's mom once recalled her son signing with Bad Boy for $25,000
Since Biggie is no longer here, Deal's claims about his Bad Boy contract may be hard to verify. But the rapper's mother Voletta Wallace once discussed how much money he received when he signed on with the label. She wrote about it in her 2005 book, Biggie: Voletta Wallace Remembers Her Son, Christopher.
"The truth is, Christopher accepted the illusion of a friend and mentor for about $25,000. That's the amount Puffy lured my son with. That was a lot of money for Christopher back then as a nineteen-year-old. He had never seen that much at one time in his life," Wallace wrote. "It was enough money to make my son believe that Puffy was ready to do anything for him. It was enough to buy a blind love and loyalty."