Former Contestant on 'The Bachelor' Opens Up About the Show's Alcohol Rule, Admits She Got 'Cut Off'
On the podcast Chatty Broads with Bekah and Jess, Bachelor alum Bekah Martinez (remembered for being the youngest on Arie Luyendyk's season) co-hosts with her good friend Jess Ambrose. While The Bachelor franchise is airing, The Broads, as they call themselves (and their listeners), discuss, dissect, and opine on all things Bach. Recently, Martinez shared what was special about her season of The Bachelor: they were the first set of contestants with alcohol limits.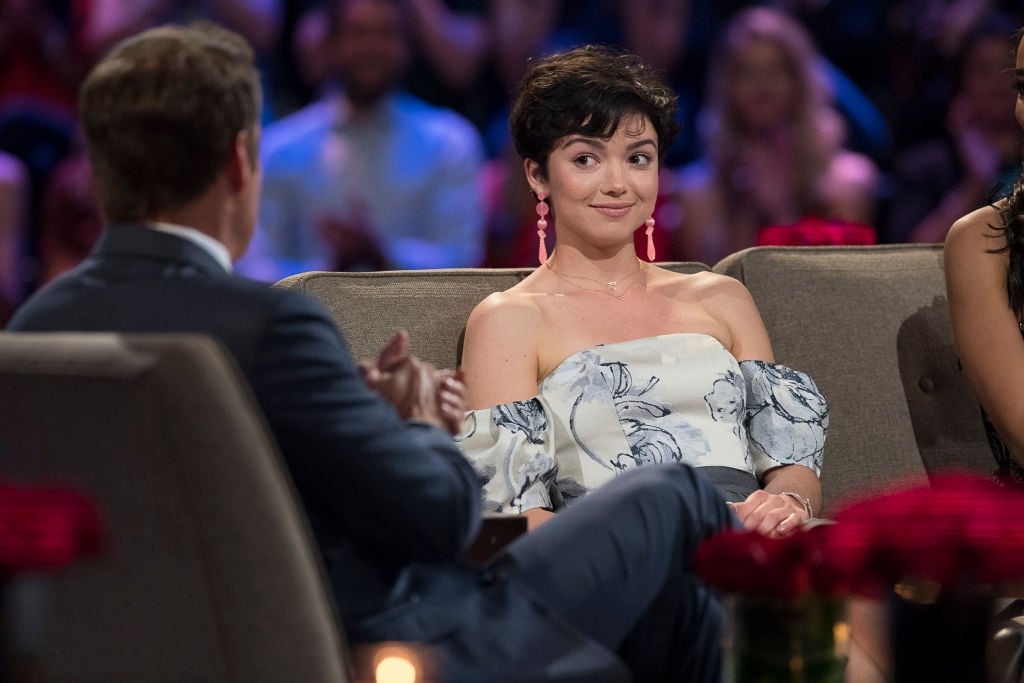 What's the alcohol rule for 'The Bachelor' cast, and what happened on 'Bachelor in Paradise' to cause it?
"Do you know this rule?" Martinez asked her Chatty Broads co-host about the liquor quota on The Bachelor. She explained the backstory: after Corinne Olympios appeared on Bachelor in Paradise and there were"issues with her consuming too much alcohol," the show responded in the only way it knew how: a drink limit! (Because Olympios was blackout drunk, it was tricky to confirm if she consented to the actions she took on the beach).
"They made a new rule, for liability," Martinez explained. "So my season was the first it went into effect." However, the Bachelor vet went on to explain that this limit only applied to the hour–and only to hard alcohol.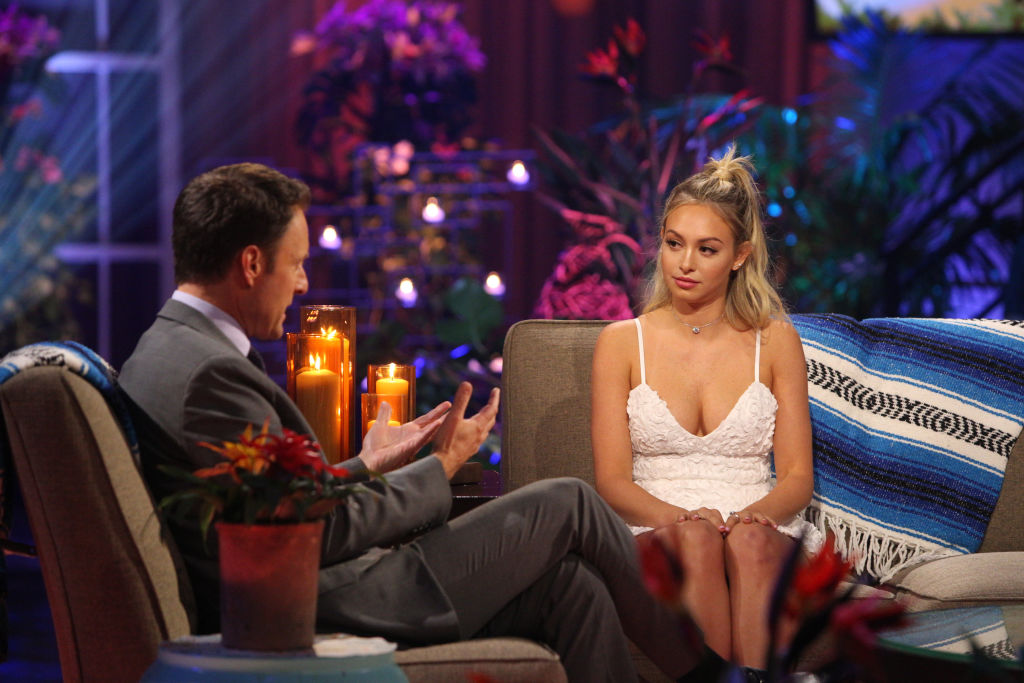 "Our rule was … one hard liquor beverage an hour. No shots were allowed … But that rule didn't apply to beer or wine," Martinez said.
However, it wasn't a free-for-all.
"You can also get cut off," she admitted. "Which would happen to me … If they see you looking a little too tipsy, they cut you off."
Bekah Martinez says the long rose ceremony led to her getting cut off by producers on Arie's season
Martinez explained she got cut off by Bachelor producers when they were filming in Tahoe, California.
"It was the high altitude," the young mother explained. Martinez said that night, they were waiting for a rose ceremony for three hours. "What are we gonna do? Drink!" But then–she fell asleep.
"First, I passed out on the couch," Martinez remembered. "Not like passed out – blacked out. But I get sleepy, so I fell asleep on the couch. Oh and … I had a date rose already." So she wasn't too worried about the upcoming elimination.
But even after the rose ceremony, the Bachelor producers were keeping her on a tight leash. As the cast toasted with champagne flutes to their next destination, Fort Lauderdale, a producer apparently shouted, "none for Bekah!"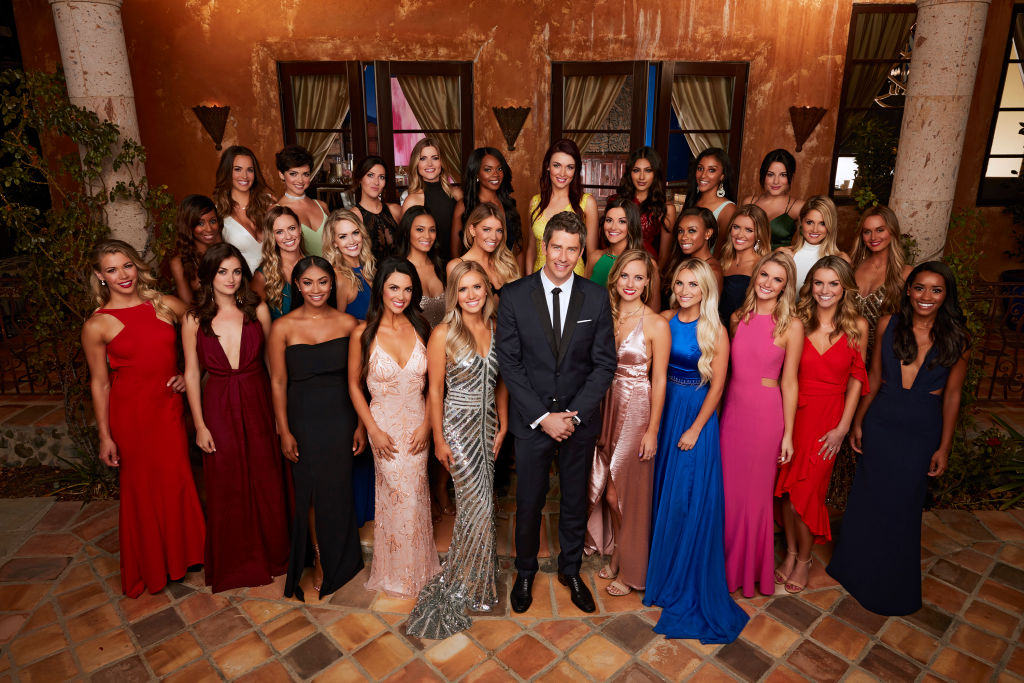 "They gave me an empty glass," Martinez said. "Most of us were kinda tipsy." Apparently, baby Bekah's Bachelor castmate Tia snuck her a sip while producers shouted against it in the background.
"They couldn't stop me," Martinez said with a laugh on Chatty Broads.
Alum of 'The Bachelor' dragged Pilot Pete for this mistake about Superman on season 24, episode 4
The Broads also got into the most recent episode of The Bachelor, which takes place in Cleveland, Ohio.
In week 4, Peter Weber arrives in Cleveland, and immediately pulls a Superman pose.
"Peter's claim of Cleveland was like, 'Superman was born here,'" Martinez said on the podcast. The former Bachelor contestant clarified: "No, Superman was born on the planet Krypton. So, first of all, you're wrong."
What can we say, Pilot Pete was just so psyched to be in the home of rock and roll.
"Spoiler alert," Ambrose joked, "but the person who Peter clearly falls in love with the end is Cleveland … he was beaming."