Former Danity Kane Member to Star in a New Broadway Production
D. Woods was famously kicked out of Danity Kane at the height of their success. Since then, she's delved into acting. She will be making her Broadway debut this year in a major production.
D. Woods is most known for being part of the history-making pop girl group, Danity Kane. The group was formed on the MTV reality television series Making the Band with Diddy at its helm. But Woods has been hustling in the industry since her dramatic exit from the group and recently announced that she's making her Broadway debut in one of the most famed productions in history.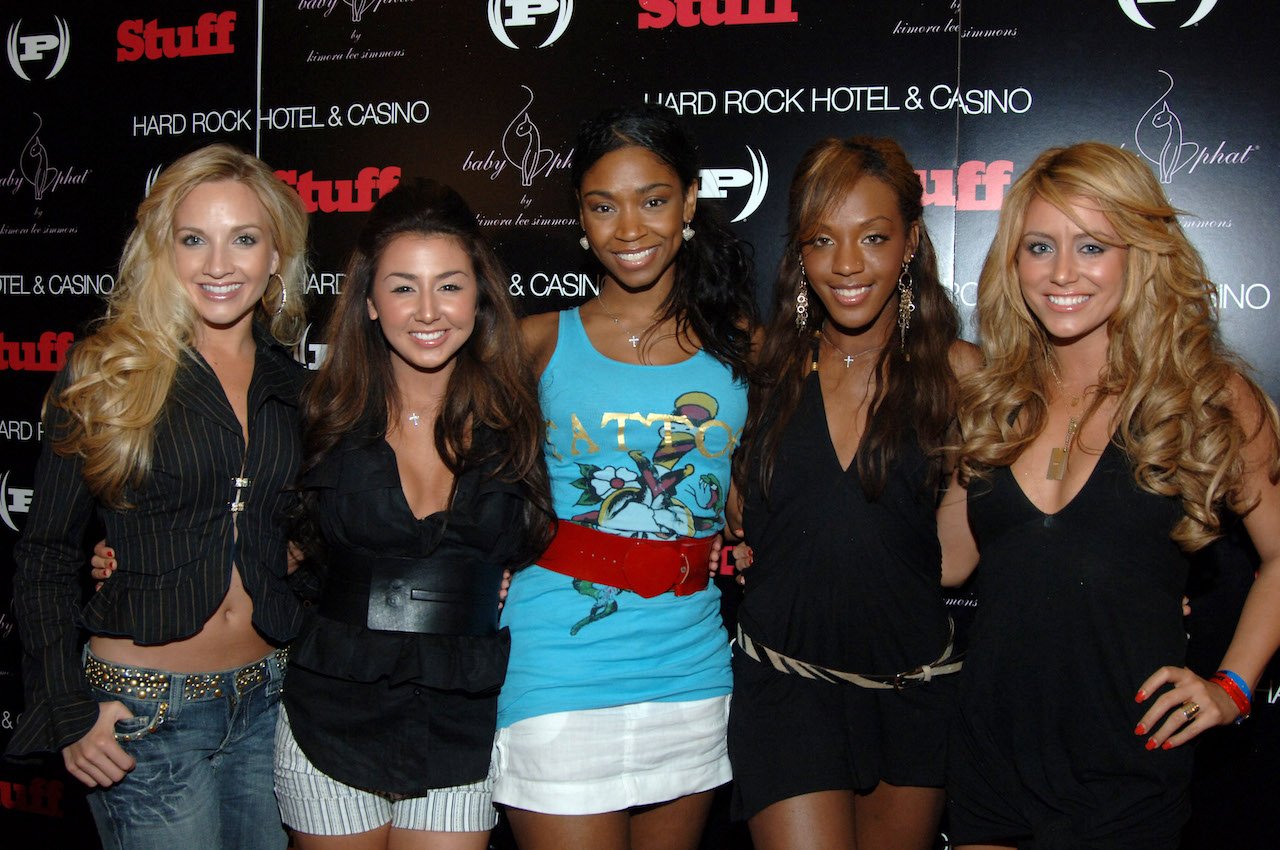 D. Woods to star in 'for colored girls'
Woods has officially been announced as one part of the cast in the highly-anticipated Broadway revival of Ntozake Shange's for colored girls who have considered suicide/when the rainbow is enuf. The iconic piece is Shange's first work and a critically acclaimed theater piece that first premiered in 1976. The masterpiece is a collection of poetic monologues that tells the stories of seven women who have suffered different forms of oppression in a racist and sexist society.
It's not Woods' first time in the production. She starred in one version in an off-Broadway production in 2019 at The Public Theater. This time around, Woods will play Lady in Yellow. The role has previously been played by Aku Kadogo, Leona Johnson, Lynn Whitfield, and Anika Noni Rose – the latter starred as the Lady in Yellow for Tyler Perry's 2010 film adaptation.
Alongside Woods, the cast of the recent revival includes Amara Granderson as Lady in Orange, Tendayi Kuumba as Lady in Brown, Kenita R. Miller as Lady in Red, Okwui Okpokwasili as Lady in Green, Stacey Sargeant as Lady in Blue and Alexandria Wailes as Lady in Purple. The run is set to begin on Broadway on Apr. 1. 
Woods shared her excitement in an Instagram post. "I am honored to share that I have been selected to be a part of history and I WILL BE MAKING MY BROADWAY DEBUT!!! continuing the legacy of a bonafide classic and rights of passage of #BlackGirlMagic that is the work of NTOZAKE SHANGE'S #FORCOLOREDGIRLS," she captioned the post in part.
She's done theater before
Woods attended a performing arts high school in Atlanta where she studied musical theater. From there, she toured the underground theater circle as part of the lead ensemble cast of productions, as well as the chorus.
In 2013, she starred alongside RHOA star Kandi Burrus, Eddie Levert, and Q. Parker in Burruss' A Mother's Love stage play. She played in one of the lead roles as Burruss' character's sister.
The play was intended to capture the emotional roller coaster of mother and daughter relationships. Burruss gave a behind-the-scenes look into the production on the Bravo reality show and said it was inspired by her past experiences with her mother not approving of her relationships. 
Burruss and her no-husband Todd Tucker produced the play. It also featured appearance by Shirley Murdock and Chandra Currelley. Burruss wrote the play and all of the music in the play herself. 
The singer was fired from Danity Kane
Woods competed in Season 3 of the MTV reality series to be part of Diddy's all-girl group. She proved she was worthy of a spot and went on to making history with Danity Kane by having two No. 1 albums. But she said her time on the show was "not pleasant."
What many viewers didn't know is that Woods had previously worked as a background dancer for artists like Snoop Dogg and Bow Wow. She alleges she was forced to keep it under the radar by MTV. 
"[I] knew so much about the industry but really [couldn't] apply any of it," she told Page Six. "I had no leverage. Nobody cared."
She also felt self-conscious about her body. As one of just two Black girls in the group, Diddy came down on her weight in one episode. "Do you know how long people would stop me on the street and say, 'You must have lost a lot of weight,' and I'll be like, 'No, I am actually the same size," she said.
She was famously fired by Diddy in one finale. Though Diddy rescinded the firing, she didn't accept the offer to return to the group.