Former Danity Kane Member Did Not Enjoy 'Making The Band'
Danity Kane has been performing as a trio as of late but it hasn't stopped fans from wishing the original five reunite one last time. After Diddy famously fired Aubrey O'Day and Wanita "D Woods" Woodgett from the group, Woods is the only original member who has not participated in any of the group's reunions.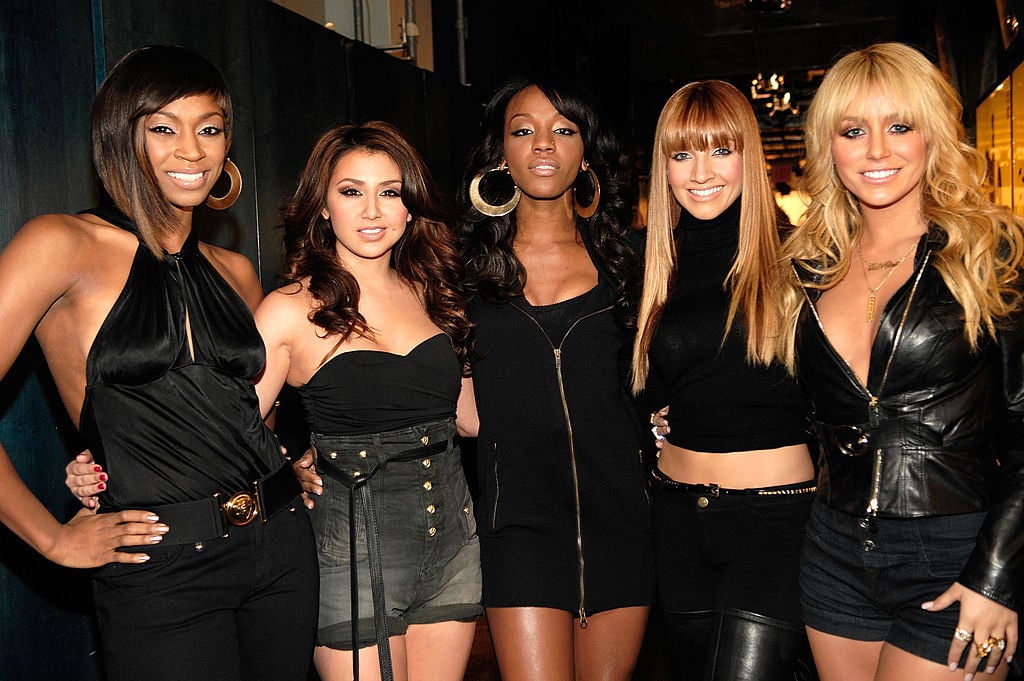 With Making The Band returning for another season this year, Woods opened up about why the show was not the most enjoyable experience for her and revealed whether or not she'd make an appearance on the upcoming season.
D. Woods on 'Making The Band'
Woods auditioned for the show after Diddy failed to pick a full group during the first season of Making The Band 3. The music mogul was in search of a girl group but was not impressed by the talent he was left with at the end of the first round. O'Day, Andrea Fimbres, and Malika Ubaka were chosen to move onto the second phase of the audition process but were not guaranteed a spot in the final line-up.
Diddy turned up the heat during the second phase and made it much more competitive. Woods was a standout from the beginning and liked for her style and versatility. She was one of the more well-rounded performers and Diddy was impressed with her dancing ability.
Despite her talent, Diddy had her compete with three other hopefuls each week as he insisted only one of them would make the final cut. She battled it out strongly and was chosen to be in the band. Woods, along with O'Day and Fimbres – as well as Dawn Richard and Shannon Bex – were all chosen in the finale.
Danity Kane later become the most successful group of the show's franchise, having back-to-back number one albums that each reached platinum status and put them in the Guinness Book of World Records before their demise. 
Why D. Woods did not enjoy her time on 'Making The Band'
Over four seasons, viewers watched the rise and fall of Danity Kane but the pressure was on Woods almost from the moment she was selected. During the first round of competition, she felt stagnant because she wasn't able to apply her previous experience.
Woods had previously worked as a background dancer for artists like Snoop Dogg and Bow Wow, but she was forced to keep it under the radar by MTV. 
"[I] knew so much about the industry but really [couldn't] apply any of it," the 34-year-old told Page Six. "I had no leverage. Nobody cared."
She then competed to be viewed as equal amongst her bandmates. As one of only two African-American members in the group, she was also the curviest, which she says Diddy made her feel self-conscious about.
In one famous scene from the show, Diddy commented on her weight during a dress fitting for an upcoming performance. "Wanita, what your stomach looking like? For real, are you feeling a little thick? You're, like, a burger away," he told her. She tried to mask her tears.
She said that fans always believed she was bigger than she was when meeting her in person.
"Do you know how long people would stop me on the street and say, 'You must have lost a lot of weight,' and I'll be like, 'No, I am actually the same size," she said.
Overall, Woods said the experience was a "hard part" of her life and "was not pleasant."
Since her departure from the group, she's focused on acting by performing in various stage plays. Woods will be starring in an upcoming UMC series, Stuck With You. She also has her own record label. She had no intention of appearing on the upcoming reboot of the show.