Former 'DWTS' Champ Shawn Johnson Shares Past Struggle With Eating Disorder: 'I Went Through This Dark Kind of Spiral'
Winner of ABC's Dancing With The Stars and Olympic gold medalist Shawn Johnson is relishing her new role as a mom. Welcoming daughter Drew in November with husband Andrew East, the former gymnast is clearly enjoying first-time motherhood.
Johnson recently opened up about her previous battle with an eating disorder which was prompted by her career in gymnastics.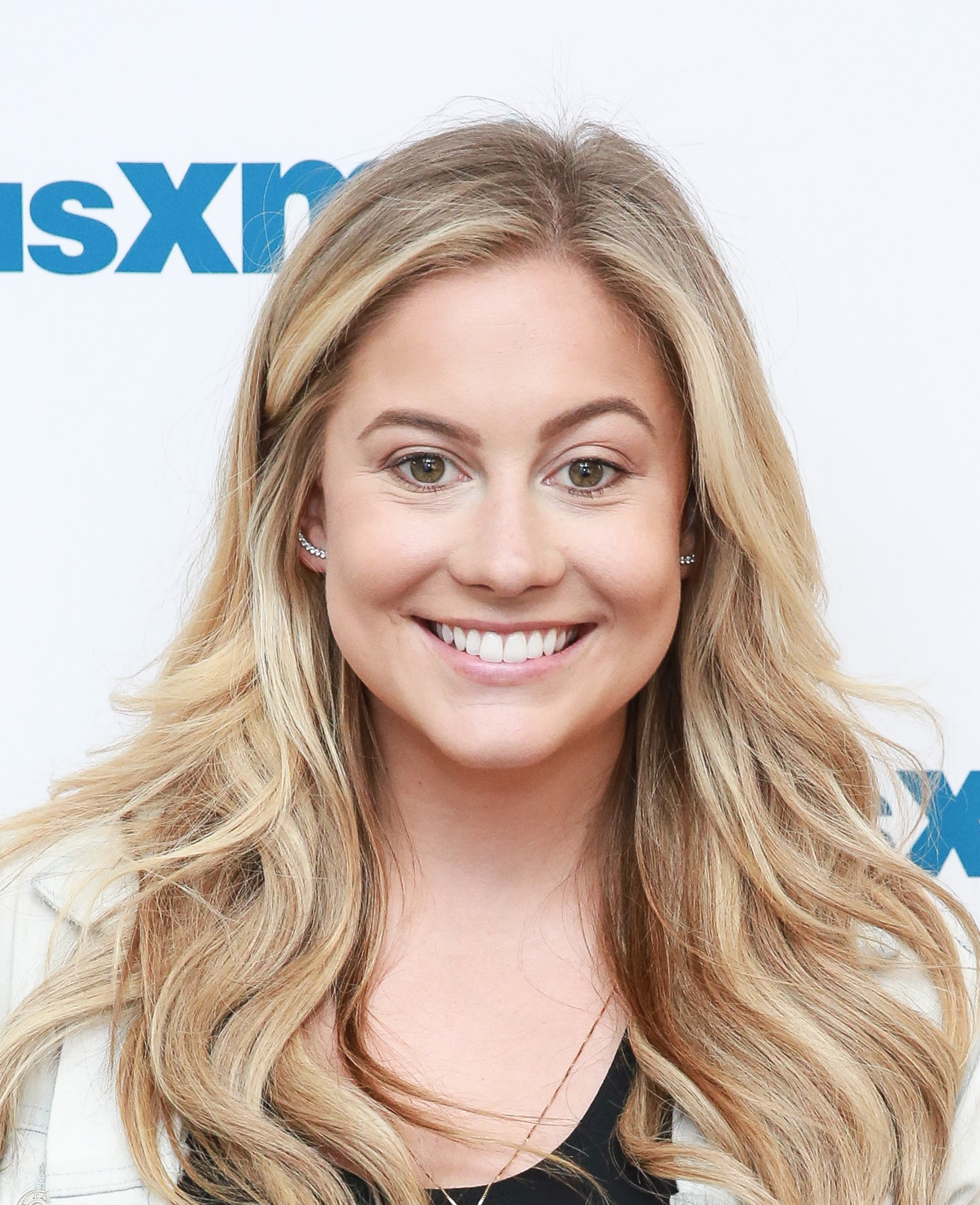 Shawn Johnson shares her story
Johnson, now 28, described her journey in a new YouTube video, Body Image Issues: 110 Lbs. to Pregnant. Recalling her win of the gold medal for her balance beam routine at the 2008 Olympics in Beijing, the gymnast revealed she felt adrift after the victory with no sense of normalcy.
"Every decision I made in my life up until that moment, for at least 13 of my 16 years, was based on gymnastics. What it would take and what I needed to do to get to the Olympics," Johnson explained in the video. "What I ate, who I hung out with, how I dressed."
Without the monitored structure of trainers and the rigors of practice, Johnson had no roadmap for her life when the Olympics ended.
RELATED: Former Olympic Gymnast and 'DWTS' Champ Shawn Johnson Shares Her Feelings on Previous Miscarriage
"Literally every decision I made was for the Olympics," she said. "Now that the Olympics were over, I didn't know how to function as a normal human being."
Competing on 'DWTS'
Teaming up with dance pro Derek Hough for Dancing With The Stars in 2009, Johnson described the body changes she was experiencing while in the TV spotlight.
"When I went on Dancing with the Stars and I had my period for the first time, and I had to deal with going through puberty on national television, I hit a very low spot," Johnson revealed. "I'd gained about 15 pounds after the Olympics and I thought that that was the worst thing in the entire world — which it wasn't, it was healthy and normal."
Johnson's focus on her body increased where she equated her size to her worth. "I started doing any and everything I possibly could to lose the weight and to look like I did at the Olympics, because in my mind, everybody praised me for what I did at the Olympics," Johnson explained. "And in my mind … if I could be that person again, then the world would say that I was 'enough' and I was accepted."
In an effort to get her weight down, the former gymnast began taking weight loss pills as well as ephedrine and Adderall.
RELATED: Former 'DWTS' Champ and Olympic Gymnast Shawn Johnson Welcomes First Child
"I went through this dark kind of spiral of a few years on terrible medications and drugs that tried to 'spike my metabolism' and did nothing," Johnson recalled. "I took diuretics, I did every fad diet. I remember I went through a three-week phase where I ate nothing but raw vegetables."
Shawn Johnson marries and becomes a mom
Deciding to retire from gymnastics in 2012, Johnson sought help from a therapist and nutritionist. While in recovery, the Olympian was able to learn healthier eating habits and wean herself off the medication she was taking. In 2016, Johnson married East and suffered a miscarriage the following year. She blamed herself for the loss.
"It was the lowest point of my life," Johnson shared. "I thought it was because of all of those bad choices I had made that had caused me to miscarry and that would potentially cause me to not be able to have a kid." The DWTS champ included a clip on her video from a doctor confirming that she "didn't do anything" to cause the miscarriage.
RELATED: Shawn Johnson East Talks of Relationship Changes With Her Husband Now That They're Parents
When daughter Drew was on the way in 2019, Johnson had a new sense of purpose. "There was something that switched when I got pregnant, where it was no longer about me or my body or like the vanity or like the calories or what I looked like or what I weighed," she said in the video. "It was about protecting my baby. And I was so excited by that."
Now with her husband's support and a child to raise, Johnson has a strong commitment to pursuing health.
"Now with Drew, all I want to do is be a good influence," she explained. "Having gotten clean from the medications and the prescriptions and just the obsessiveness, I wouldn't change anything for the world. … It was very hard and I don't wish it on anyone, but I've had these tough experiences that make me a stronger mom that will allow me to teach Drew how to be strong as well."