Former 'Ellen Show' Producer Recalls DeGeneres Upholding Hostile Work Environment
At this moment, the workplace scandal surrounding The Ellen DeGeneres Show is the talk of Hollywood and the public is forming its own opinions.
For months, tiny cracks have been emerging in the squeaky clean veneer that built DeGeneres' reputation. Amid allegations of misconduct and abuse, Warner Bros. launched its own internal investigation, and those who've been affiliated with DeGeneres or her show continue to speak out.
The latest to do it vocally is a former producer for her series.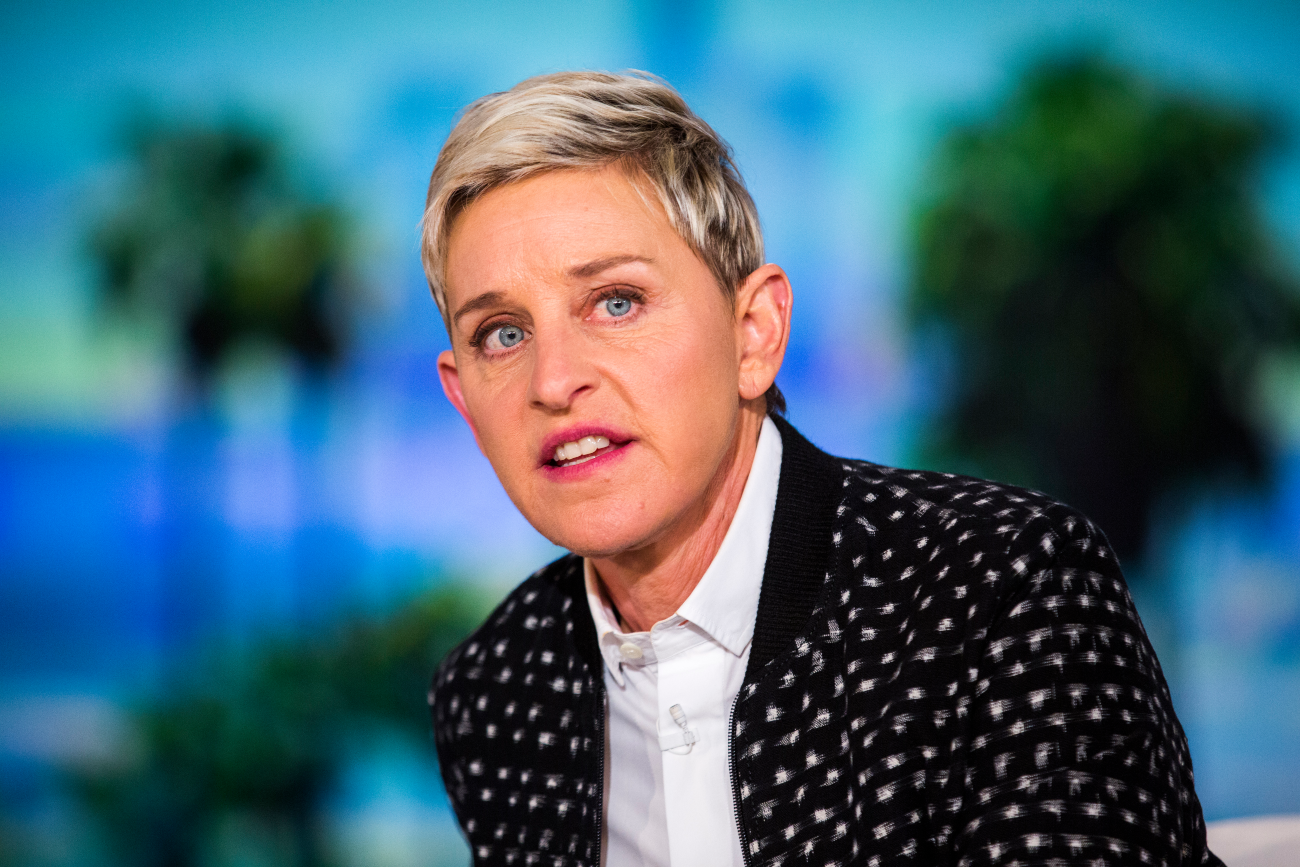 Ellen DeGeneres addressed current staff about investigation
On July 30, details of a memo DeGeneres sent out to staff were leaked online and showed that the famous host aimed to take accountability. In the letter, she acknowledged the company investigation and resolved to rectify any issues.
The Hollywood Reporter published the letter's contents, and it shows DeGeneres apologized to those who've felt mistreated or had a negative experience. She also stated that some folks within the ranks didn't abide by the standards she wanted for her show.
"As we've grown exponentially, I've not been able to stay on top of everything and relied on others to do their jobs as they knew I'd want them done," she wrote. "Clearly some didn't. That will now change and I'm committed to ensuring this does not happen again."
DeGeneres assured staffers that she's glad issues were brought to her attention and she wants her team to love working on the show.
Former producer says Ellen DeGeneres was well aware of toxic workplace
In an exclusive interview with The Wrap, former producer Hedda Muskat shared that she joined The Ellen DeGeneres Show back in 2003. She opened up about coming from other TV shows and how she never experienced working in an environment such as DeGeneres'.
"I had never been around a toxic host," Muskat told the outlet. She described a specific incident where executive producer Ed Glavin yelled at an employee in front of a full room until he turned red. Muskat said she waited for DeGeneres to quell the situation, but instead the host just giggled.
She said DeGeneres remarked, "Well, I guess every production needs their dog." Muskat indicated Glavin became DeGeneres' "barking dog" and said although he was a bully, he didn't operate alone.
Muskat recalled how she was slowly booted out after about a year. She claimed Glavin praised her work and then asked for her sources, which she refused to deliver.
She noted it took her 18 years to cultivate them and once she decided not to divulge that information, she said she was treated differently and eventually fired in 2004.
While she's aware of the current internal investigation and rumors about staff changes on the show, Muskat doesn't think anything meaningful will happen. She told The Wrap, "It will not make a difference because she is who she is" about DeGeneres.
Fans are choosing sides with some calling for a replacement
On Aug. 3, a social media campaign launched with the hashtag "ReplaceEllen." People chimed in with their choices for a replacement host, throwing out names such as Wanda Sykes, Kelly Clarkson, Kristen Bell, and Keke Palmer.
One of the show's executive producers stated that the show is not ending and there are no plans to replace DeGeneres. Meanwhile, actors Lea Thompson and Brad Garrett claimed that the rumors about DeGeneres fostering a toxic on-set environment are true.
For now, everyone will have to wait and see how this all plays out with the internal review and in the public eye.