Former Friend Kevin Hart Accused Of Extortion Posts Cryptic Message After Lawsuit Dropped
Kevin Hart had a rough few years after his marital infidelity was made public and his controversial decision to step down as the host of the Oscars caused a stir. Hart took some time out to focus on work and regroup after he claims a former close friend was involved in trying to extort him by threatening to leak his cheating scandal to the press. His friend was sued but the lawsuits have been dropped and he's now speaking out, believing the dropped lawsuit is validation that he's innocent of the charges against him.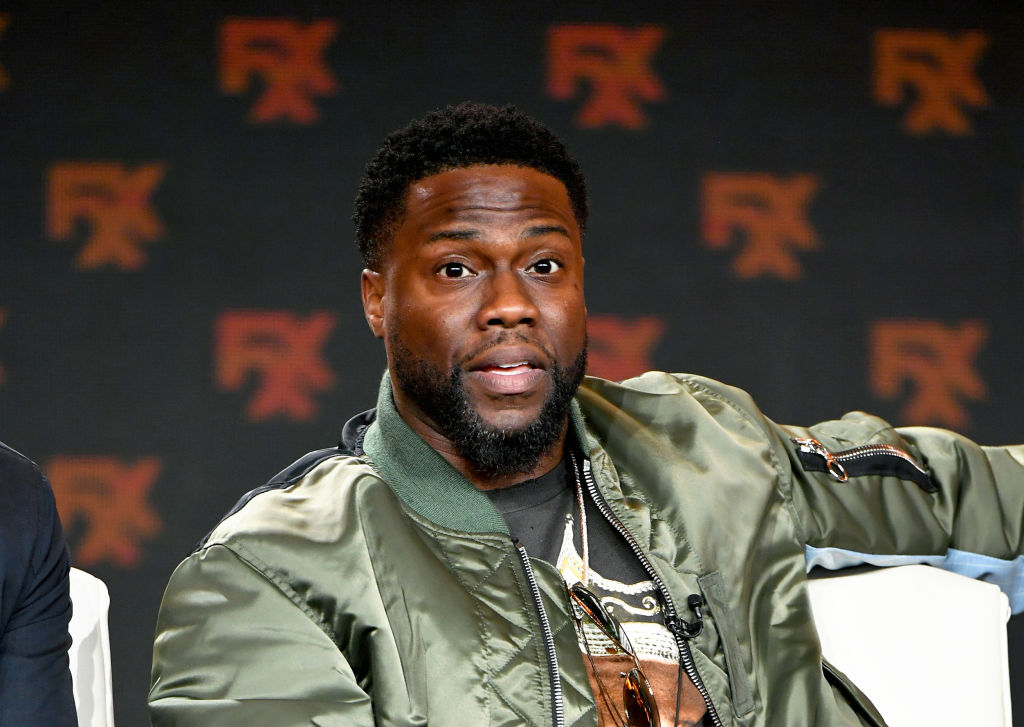 Kevin Hart's former friend J.T. Jackson accused of extortion after Hart's sex tape scandal
Jackson and Hart were friends and Jackson worked alongside the comedian on several of Hart's projects. Jackson was accused of setting up a video camera and capturing footage of Hart's 2017 affair with Montia Sabbag and trying to use the footage to blackmail Hart for money. Sabbag later filed a $60 million lawsuit against both Hart and Jackson.
According to The Blast, Sabbag claimed Hart and Jackson of conspired together to secretly film her hand Hart's affair in an effort to leak the tape for promotion of Hart's upcoming comedy tour. 
Both Hart and Jackson claimed they were innocent, but Hart claimed Jackson orchestrated the setup. Jackson was sued by the LA District Attorney in 2018. Hart tweeted that he was shocked at the initial discovery that Jackson was the alleged culprit.
Hart and his entourage spoke of the ordeal in his 2019 six-part Netflix docuseries, Dont F**k This Up.
"To this day there's still a piece of me that's like, 'there's no way,'" Hart said in the series of Jackson. "You're speaking in an alleged format but what I was able to take from it was the same hurt that I caused, that individual being my wife, that same level of pain came right back to me. it sucks that what happened happened, but now your eyesight is even more clear."
Kevin Hart's former friend laughs off extortion lawsuit being dropped in a cryptic message on Instagram
Jackson has denied any involvement in the extortion scandal from the beginning. The actual extortion charges were dropped in Sept. 2019 but he was still facing two different charges: unauthorized use of personal identifying information and attempted concealing and selling stolen property.
According to The Jasmine Brand, the extortion charges were dropped when it was discovered that Jackson never actually demanded money from Hart, or ay related party. Instead, it was alleged that Jackson used social media to make his demands after Hart had already admitted he cheated on his wife publicly and revealed that there was someone trying to extort him.
Sabbag's $60 million lawsuit was dismissed altogether, with a California judge ordering the dismissal of the suit without prejudice. 
"I might be the only defendant in the [world] that can't WAIT to go back to court," Jackson captioned a photo. He also accompanied the caption with several hashtags, including, "lies after lies," "no deals," and "but you will believe me later."
The picture featured an image of actor Morgan Freeman with the words, "When you know the DA and the plaintiff f**ked up! And the pandemic saved that a**."
Jackson also shared an old photo of him with Hart from a blog that announced the lawsuit was dropped. He captioned the photo, "I'll just leave this right here. No plea deals no NOTHIN," along with the hashtag "framed like a muthaf***a." Hart hasn't responded.