Former 'General Hospital' Star Steve Burton Joins 'Days of Our Lives: Beyond Salem'
Days of Our Lives: Beyond Salem has added more surprise cast members with the addition of Steve Burton. The former General Hospital star will be included in the upcoming series, premiering July 11. Burton's new gig comes five months after his departure from the ABC soap opera.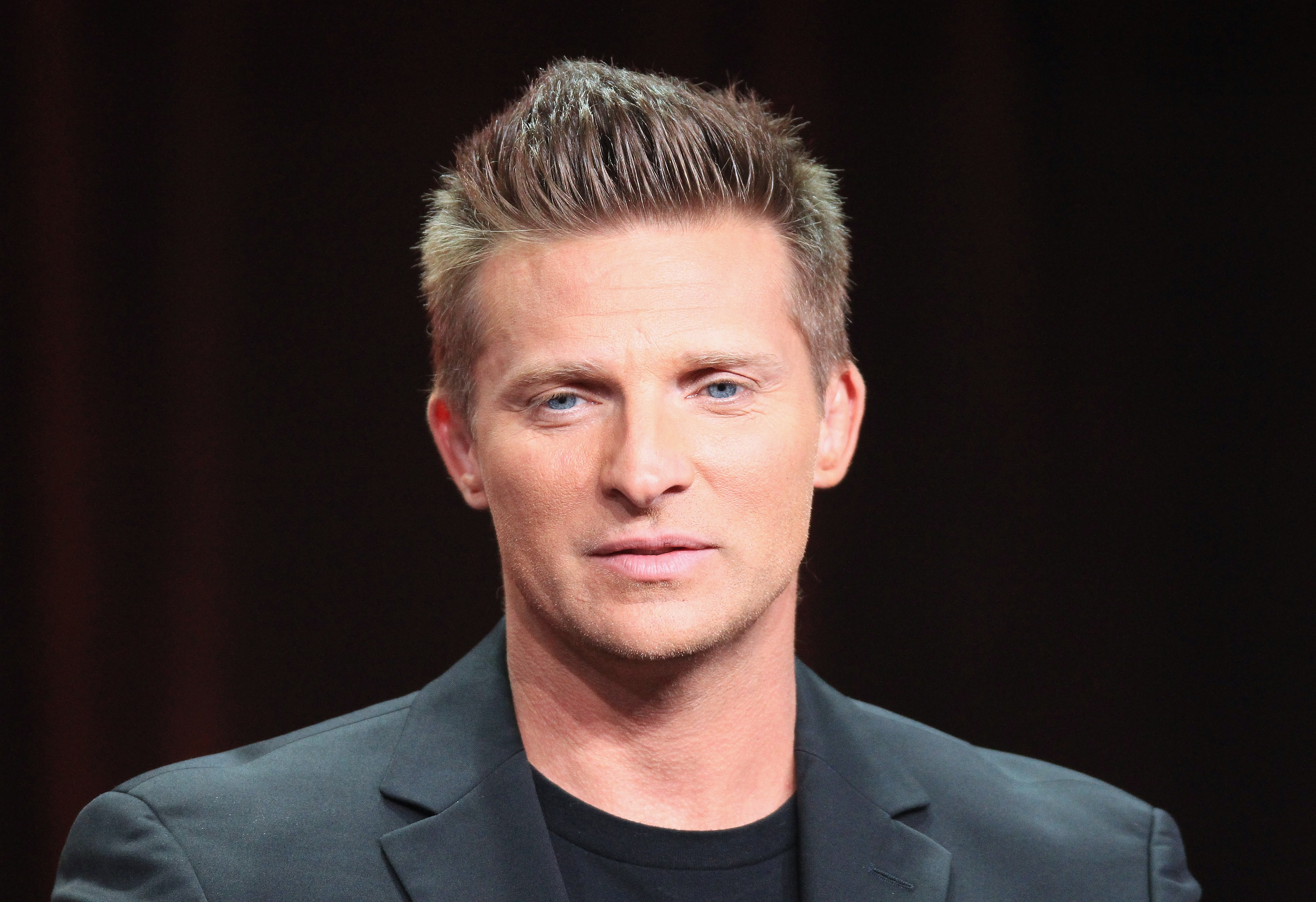 Steve Burton becomes the latest star to join 'Days of Our Lives: Beyond Salem'
Rumors of Burton joining Days of Our Lives: Beyond Salem were circulating in recent weeks. On Friday, April 29, executive producer Ron Carlivati confirmed the news in a tweet. Details about Burton's character are being kept under wraps, but returning to Salem won't be a big change for the actor.
In 1988, Burton got his soap opera start playing Harris Michaels on the NBC soap opera. It's unknown whether Burton will reprise his role as Harris or play a new character. But the actor will be reunited with many of his castmates, including Stephen Nichols and Mary Beth Evans, for Beyond Salem's second season.
'General Hospital' fired Steve Burton over a vaccination policy
Burton has a lot of soap opera credits to his name, but his role as Jason Morgan on General Hospital made him famous. Burton played Jason on and off from 1991 to 2021. The role earned him acclaim, including a Daytime Emmy Award for Supporting Actor in 1998.
For nearly three decades, viewers watched Jason become the friend and right-hand man of Sonny Corinthos (Maurice Benard). They also watched Jason find love with women like Robin Scorpio (Kimberly McCullough), Sam McCall (Kelly Monaco), and Carly Roberts (Laura Wright).
In August 2012, Burton made his first departure from the soap opera and later joined The Young and the Restless cast. However, in June 2017, Burton returned to his old stomping grounds. He'd continue playing Jason until his exit in November 2021. Burton's latest departure was due to his refusal to follow the show's COVID-19 vaccination mandate.
Jason was written off the show when he was presumed dead in a tunnel collapse. Although the character's dead, the show left it open for a possible return.
Fan reaction to the actor's new gig
News of Burton's role on Days of Our Lives: Beyond Salem has been a hot topic in the soap opera community. On a Twitter thread, fans reacted to the casting decision. Most of Burton's supporters were happy to see him on TV again.
"Yay, I'm glad. I miss seeing him and hoped he would be on Days. Sorry @GeneralHospital, but Big mistake! Huge!" wrote one fan.
"Happy for you, Steve!!! Looking forward to watching you in Salem!" another commenter chimed in.
However, not everyone is excited about Burton's new gig.
"Not sure hiring someone who refused to abide by safety guidelines at another show is really a responsible thing to do," wrote one user.
"First announcement to dim my excitement for Beyond Salem. Hope he's not on many episodes," another fan replied.
While Burton's new role on Beyond Salem is causing mixed reactions, it's bound to bring much attention to the mini-series. Viewers can watch Burton and other Salem characters when Beyond Salem runs from July 11 to 15.