Former 'Love & Hip Hop' Star Brandi Boyd Uploads Scary Audio of Her Being Abused by Her Husband Max Lux
Brandi Boyd and Max Lux's sometime toxic relationship played out on 'Love & Hip Hop' but now Boyd has fans concerned that she's a victim of domestic violence.
Relationship drama is not foreign to cast members of Love & Hip Hop. From love triangles to serial cheating, viewers have seen it all. But a series of videos from former star Brandi Boyd recording what sounds like her husband beating her has many calling out for help on her behalf.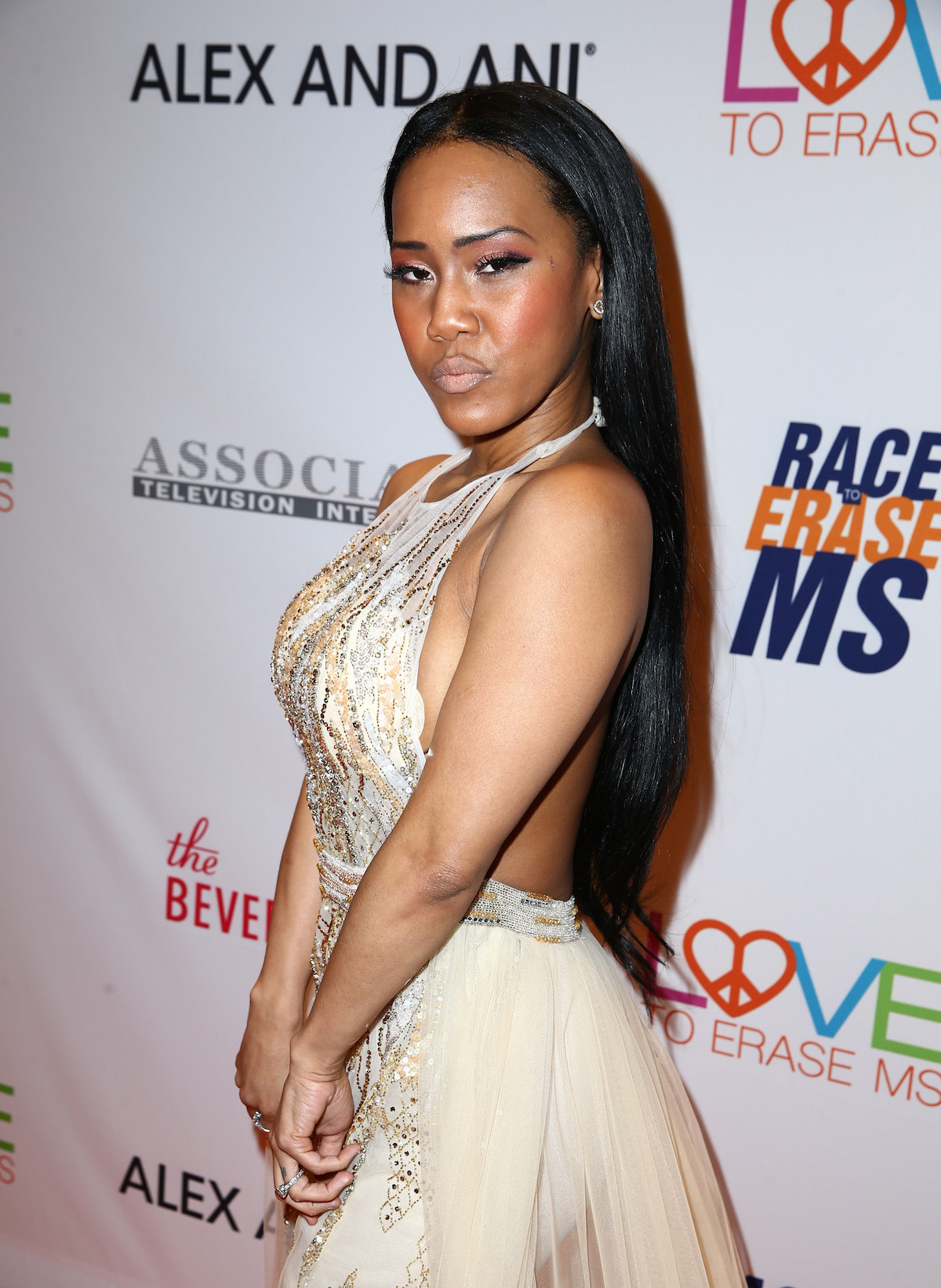 Brandi Boyd posts audio on Instagram that suggests she's being abused by her husband
Fans of Love & Hip Hop remember Boyd as the feisty wife of producer Max Lux. During their two years on the show, Boyd kept tabs on her husband while he worked due to suspicions that he was cheating. Despite such, she remained devoted to their family while trying to expand their business outside of music with retail stores.
Since they stopped appearing on the show, the couple have welcomed another child together. But things in their household appear to have taken a dramatic and scary turn.
Related: Former 'Love & Hip Hop Hollywood' Star Yung Berg Accused of Domestic Violence
On Dec. 7, Boyd posted audio to her Instagram live of what appears to be her and Lux in a domestic dispute. Several blog sites, including Hollywood Unlocked and The Shade Room reposted the clip in which Boyd can be overheard threatening to leave and Max is heard threatening to kill Boyd. All of this takes place as one of their children cries in the background.
"Last time y'all see him beat on me. You won't have to see this ever again. I promise," Boyd tells her crying children. "Never again will you see your mom get beat on."
Boyd also tells her son to call the police, alleging her daughter was hit in the process of their dispute.
Max then tells Boyd, "Bye b**ch."
Boyd also posted a video of her crying and bruised, which she later deleted.
Brandi Boyd and Max Lux deny they are in an abusive marriage; insiders allege abuse is prevalent in their marriage
Both Boyd and Lux took to Instagram after several fans expressed their concern for Boyd's safety. Per Boyd's page, she denies anything physical took place and claims that she was actually the aggressor. Lux takes a more aggressive approach, posting a photo of him holding a gun while denying he's abused Boyd. 
But, Madame Noire reports that blogger Fee from Gossip in the City has inside information about the alleged danger Boyd suffers in her marriage. Fee says that even Boyd's close friend, Ray J, is aware of the abuse and does not intervene.
Fee also alleges that Lux has access to Boyd's social media pages and is responsible for posting the denial to her Instagram account. Boyd's former co-star Hazel E is coming to her defense, writing her own message to the couple.
"There is a special place in HELL for men who want to beat on their women!" she said on her Instagram Stories. "B—h a– hoe a– p—y a– niccas. The emotional damage far out ways [sic] the physical. Lord please give my sisters strength who are experiencing Domestic Violence. My heart is so heavy right now."
Problems have always been prevalent in Boyd and Lux's marriage. Boyd previously came forward to reveal that Lux fathered a child with another woman during their marriage.