Former 'NCIS: New Orleans' Star Shalita Grant Reveals Why Working in NOLA Felt 'Dehumanizing'
It's been a while since Shalita Grant played ATF-turned-Special Agent Sonja Percy on NCIS: New Orleans. From 2015-2018, the actress cemented herself as a franchise favorite, opposite Lucas Black, who played Special Agent Christopher LaSalle. Grant has no qualms about leaving the series. Here's why.
Shalita Grant opened up about erasure in Hollywood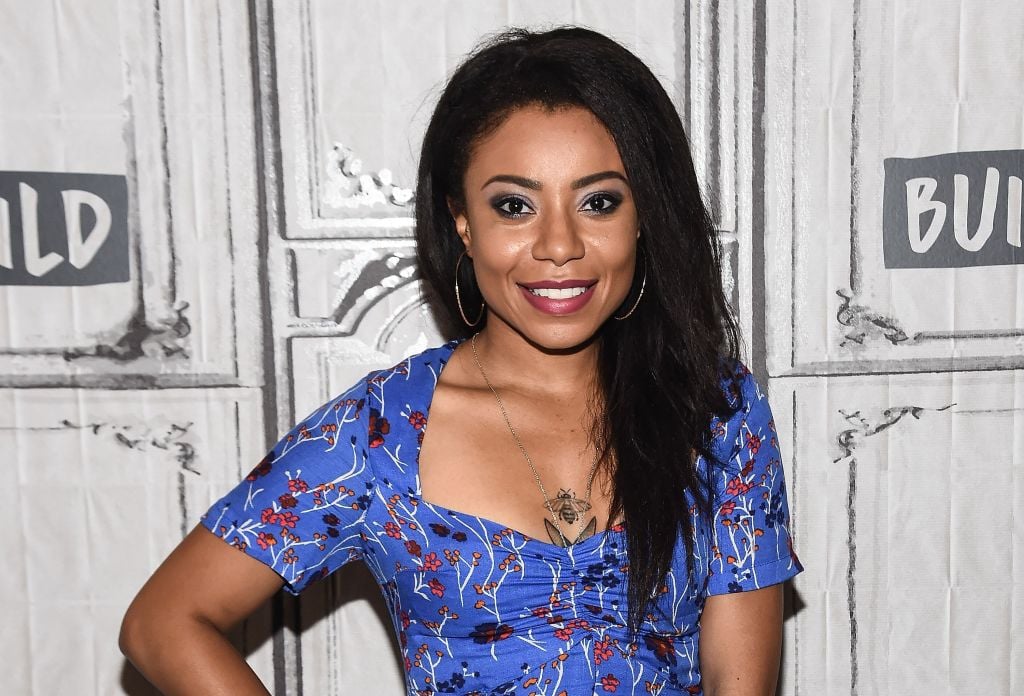 The Julliard graduate hasn't really stopped working since she moved from New York to Los Angeles. Shalita Grant had 59 auditions before landing the role of Sonja Percy. Even then, it came at a price.
According to Grant's website, Four Naturals Hair Spa, her reasons for creating the business are due to a "traumatizing" job experience. That put her on a mission to help others like her with Type 4 hair.
"I found myself utterly wrecked after three years on a television show that decimated my natural hair and my self-image," she said. "I had traction alopecia in the center of my scalp from the extensions with looser curl patterns that I had to wear, the perimeter of my hair was about an inch long threatening baldness at different times in those three years."
She continued: "My tight Type 4 hair was not welcome; instead, the producers and hair department had no issue with my natural hair suffering or falling out to comply with the mandate to wear a ponytail with little to no curl."
The actress quit 'NCIS: New Orleans' but still felt erasure
Grant then explained she quit NCIS: New Orleans to focus on hair care over styling. Her hair, however, isn't the only place she felt her identity erased. In a previous interview with Vice, Grant elaborated on additional experiences of othering.
"No matter what, my race will trump my gender in this country, and that's what black women have been saying forever," she said. "Black women are erased, and it's reflected in Hollywood, and it hurts."
She went on to say that "being a light-skinned actress, I know that I am a palatable version of blackness. For dark-skinned women, they have it even harder. Love interests, for example, I still get to go into those castings. They look at me and say, "You could potentially do this. Somebody could find you attractive.'"
Grant's comments about working in NOLA are part of something bigger
In line with Grant's feelings over Hollywood, the NCIS: New Orleans star left with strong feelings about the big city. When it came to her on-set experiences, the culture went far beyond her character's appearance.
"As much as I love New Orleans—the people, the culture, and everything—there is an underbelly. You can go to New Orleans and see these huge monuments for Confederate leaders, you have streets named after them, and it is a city that is overwhelmingly black," she said. She added she was excited for the push to get the monuments taken down.
"For people who are oppressed every day, walking past [a monument of] Jefferson Davis on his horse, with his back long and straight—that says something. That does something. For white people as well, it's dehumanizing: This is your embodied supremacy; this is your legacy."
Because NCIS: New Orleans is filmed on location, there was no escaping all the things Grant mentioned. And since NCIS only works with naval-related crimes, Grant added they weren't talking about "the systems and the people" on the series.
Why Grant said she felt 'so much responsibility' in another role
Upon Grant's exit from NCIS: New Orleans, she took on the Civil War period series, Mercy Street. The series, which only lasted two seasons, told the story of doctors, nurses, contraband laborers and Southern loyalists in Union-occupied Alexandria, Va., during the Civil War," according to PBS.
The plot, based on a true story, follows two nurses on opposing sides of the war who volunteer at the Mansion House Hospital. Grant played Aurelia Johnson, "a young 'contraband' (escaped slave) employed as a laundress at the hospital."
Per the PBS website, Grant described her character as a young woman "trying to live her best life in spite of society and incredibly complex personal challenges."
In another interview with The Daily Actor, she said Aurelia "came up to Alexandria and found work and is looking to reunite with my son and mother. She employs the help of her boss now that she's free and she has in her mind that she's in a different social status."
'Mercy Street' forced Grant to connect the past and present
According to Grant, she felt a connection with the story and character had more to do with the current status of our country.
"I really forced myself to look at the videos and read think pieces and the hate speeches," she said. "It's a trip because truthfully you just take the images of the past couple weeks and put them in that. And it fits. And that's kind of hard to take but in a way it made the job the easiest job that I had."
However, that doesn't mean it didn't come at a price. Grant explained the pressures of portraying a character who embodies so much of her ancestry.
"As a black woman, I felt so much responsibility," she said. "It really felt like you had to do everything well, and you have to do everything right. I never really felt the need to do that before."
Whether Grant takes on The Big Easy or the Civil War era, she'll do it her own way — raw, honest, and authentic. If NCIS: New Orleans fans are lucky, maybe Sonja Percy will make a cameo in the future.
NCIS: New Orleans returns to CBS on Sunday, February 16.