Former 'NCIS: New Orleans' Star Lucas Black Reveals the Real Reason He Turns Down Most Roles
Fans still miss Lucas Black on 'NCIS: New Orleans'. The actor left this season when his character wa killed off. Here's why you won't see him much.
There's a few weeks until NCIS: New Orleans returns to CBS. Fans are still mourning the loss of Special Agent Christopher LaSalle, played by Lucas Black. The actor exited due to personal reasons. With his departure so final, it doesn't look like he'll be back. As the resident southerner on the NOLA crew, LaSalle held a special place in the hearts of many. However, there's one reason you won't see him a lot of projects — and he's OK with that.
Lucas Black cherishes his southern roots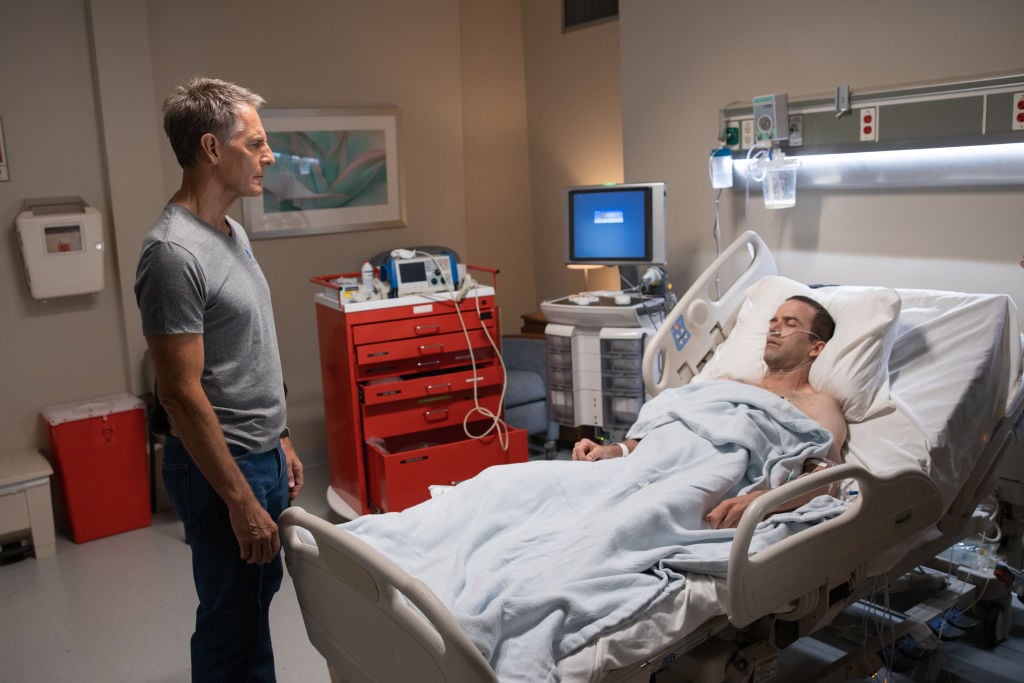 Former NCIS: New Orleans star, Lucas Black, stems from Decatur, Alabama (in a small town named Speake). His southern charm is what fans loved most about him. Black instilled much of his roots into Christopher LaSalle, making him a beloved character in the NCIS franchise.
The show even wrote LaSalle's roots to mimic Black's.
"He moved to New Orleans," Black told WHNT News at the start of the series in 2014. "So he is a transplant. And he's been here about 10, 10 to 11 years. So, they have written that into the episode.  So it's cool to be playing somebody from Alabama, growing up there, born and raised there."
He added his appreciation for the fact that LaSalle was also a Crimson Tide fan.
"The first episode we did, they let me throw in a Roll Tide which is pretty cool.  It's a really good scene actually."
Black's southern pride isn't only shown through his love of 'Bama. There's one distinct thing about the actor that sets him apart — and is the basis for which roles he'll take.
Why does Black turn down roles?
One of the first things fans noticed about Black's character, LaSalle, is his thick southern accent. If you were to sort through every role Black's ever played, you won't find a character without the accent. That's exactly the way Black wants it.
"If you have to change something about you to be in a part, I don't think it's easy to do," he said after turning down a part in the 1998 film, The Horse Whisperer. "You should just pick the part where you can just be yourself."
Turner South producer, Nicole Bentley, previously said that Black is "very different" from Hollywood's "next big thing." She added he's remained true to his roots.
"I could see him hunting and fishing if he decided to stop making movies," she said.
She's right. 14 years after that interview with The Decatur Daily, Black exited NCIS: New Orleans to spend more time with his family, hunt, and fish. Go figure.
With an instantly recognizable accent, Black's decision to abandon projects that would require he change is something he's upheld throughout his entire career.
In another previous interview with IGN, Black said some people are receptive to the choice, but others aren't.
"It's not that big of an issue for me, just because I've been able to keep working, and as long as I'm able to keep working, that's fine with me. I'm going to keep it that way," he said.
"I don't have to stay busy all of the time, and I don't have to be working day in and day out. I can do one movie a year and be happy with it and wait until next year. Usually, it's just picking and choosing roles, and if you can pick and choose roles, then you can be picky and just stick with your accent."
How has being a souther influenced Black's projects?
The NCIS: New Orleans fan favorite has no qualms about who he is, and where he's from. Aside from flat-out turning down roles that require him to lose the accent, his work history proves he's big on giving the south its time to shine.
Black hasn't had any formal acting lessons, but he's portrayed characters from Texas in four movies: Jarhead, Friday Night Lights, All the Pretty Horses, and The X-Files.
That aside, the 'Bama gentleman's characters have more than the accent in common. They're all some iteration of Black in real-life (to some extent). Black had to learn drift-car racing in The Fast and the Furious: Tokyo Drift, but he's played a golfer — something Black enjoys — in Seven Days in Utopia.
The NCIS: New Orleans alum may be off the hit series. Rest assured, if the right role comes along where Black can keep the core elements of who he is, he'll be back to the big, and small screens before you can say "Roll Tide."