Former 'NCIS: New Orleans' Star Shalita Grant Addresses Hollywood's Representation Problem
Fans remember Shalita Grant as ATF Agent, Sonja Percy, on NCIS: New Orleans. Her character joined Dwayne Pride's (Scott Bakula) NOLA team. Percy worked alongside Special Agent Christopher LaSalle (Lucas Black) who referred to Grant's Percy as "City Mouse" to his "Country Mouse."
Since Grant's 2018 departure, she's taken her platform to speak out about Hollywood's lingering issues with representation and why leaving NCIS: New Orleans was a necessary step to regaining her self-image.
Shalita Grant says working on 'NCIS: New Orleans' post-Katrina was challenging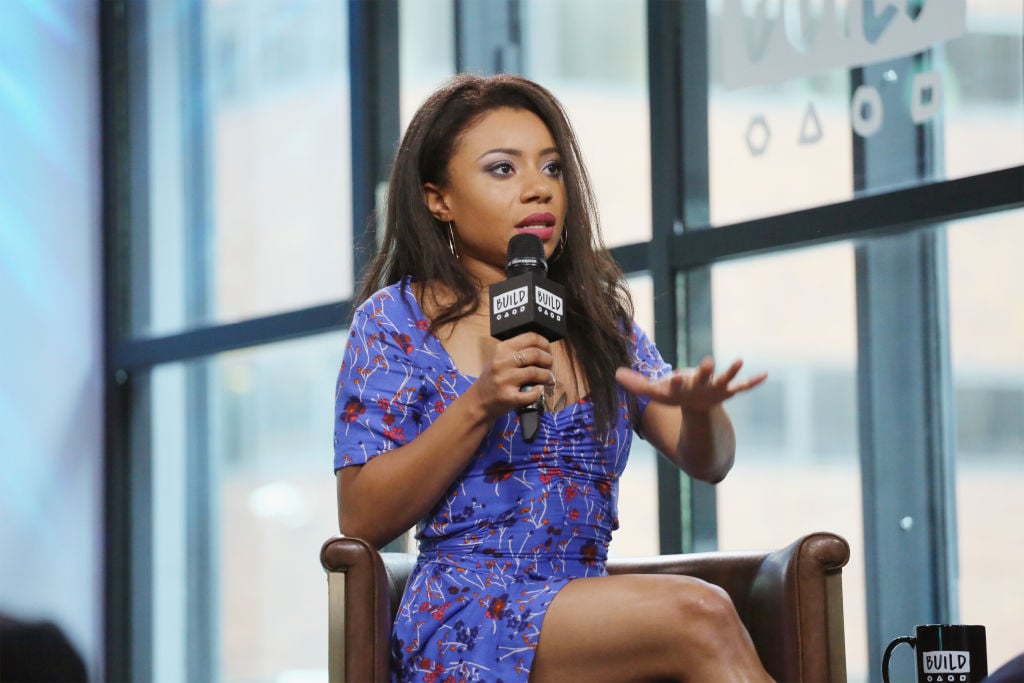 Hurricane Katrina hit Louisiana in 2005, causing catastrophic damage to New Orleans with nearly 2,000 fatalities. Shalita Grant joined the NCIS: New Orleans cast in 2015 — 10 years after the storm — but says the effects still lingered.
In a previous interview with Vice, Grant wasn't only speaking to the physical damage of The Big Easy.
"We're dealing with some of the grit of New Orleans without dealing with the politics because that's not what the [NCIS] franchise is about," she said.
"But it's hard to do anything in New Orleans and not really talk about what's happened, and what's happening. As much as I love New Orleans—the people, the culture, and everything—there is an underbelly."
The Julliard-educated, Tony-nominated actress referred to challenges working "in a city that is overwhelmingly black," was mirrored by the juxtaposition of Confederate monuments.
"For people who are oppressed every day, walking past [a monument of] Jefferson Davis on his horse, with his back long and straight—that says something. That does something," she said.
Grant's experience with Hollywood was 'eye-opening'
After her 2013 critically-acclaimed theater work in the Christopher Durang comedy, Vanya and Sonia and Masha and Spike, Grant couldn't get a job.
The star had over 50 auditions before suddenly landing two TV dramas: NCIS: New Orleans for CBS and the Civil War serial drama Mercy Street for PBS.
"Frankly, I thought I'd hit the ceiling in my career, she previously told Gold Derby. "Nobody gave a d*mn. No one cared. They could not care any less in a lot of instances, so it was really like starting over that first year."
On the short-lived Mercy Street, Grant played Aurelia Johnson, a young "contraband" (escaped slave) employed as a laundress at the hospital, according to PBS. The role is a drastic change from Agent Percy on NCIS: New Orleans, but Grant relished in it.
"I just wanted to do something that felt prescient and timely, especially because right now it's so topsy-turvy," Grant said. "I think on some level, we all wanted to believe that we were further along than we thought we were."
'Mercy Street' changed Grant
The former NCIS: New Orleans actress further explained that playing Aurelia challenged her for a few reasons.
"Most of the cast is white. My character is supporting—she's not even a lead. [The cast] would all go out to dinner, and sometimes it was like schooling people on what it means to be black," she said."I didn't go out a lot, because it was hard to be in those spaces and not continue to feel badly."
Grant's feelings extend beyond her time on Mercy Street. She pointed out that by even mentioning her feelings on race in Hollywood, she'd be deemed "controversial."
"It is especially controversial to point out just how oppressed black women are. People think, 'Yeah, but Oprah! or, Yeah, but Beyonce'! It shatters me; it's crazy to me. [Black women] might be a part of pop culture, but we are also jokes, we are buffoons," she said.
'NCIS: New Orleans' gave Grant a new perspective on race in Hollywood
Grant has publically spoken about the working conditions she faced on the set of NCIS: New Orleans. Her admissions revealed the show didn't accept Grant's Type 4 Natural Hair. Grant said it "decimated" her self-image.
She explained, "an elitist institution" such as Julliard, guarded her against some discrimination that others (who didn't have that level of education) might face.
"There is a sort of [sense that] 'well, you are one of us now, because you have been indoctrinated into who we are, into the culture,'" she said. "You're a black face in a white space, and somebody thinks you're the waiter, and you're like, 'Scuse you!' real quick, and they're like, 'Oh my God, I'm so sorry!'"
She expanded on how those experiences continued the longer she auditions for new work.
"Black women are erased, and it's reflected in Hollywood, and it hurts. Even being a light-skinned actress, I know that I am a palatable version of blackness. For dark-skinned women, they have it even harder," she said.
She continued saying, " Love interests, for example — I still get to go into those castings. They look at me and say, 'You could potentially do this. Somebody could find you attractive.'"
Now, Grant works with The People's Institute for Survival and Beyond. The organization "offers undoing racism workshops and try to give a well-rounded understanding of what racism is."
Why Grant wanted to portray Agent Percy a very specific way
Grant left the set of NCIS: New Orleans in 2018, but her character is remembered by many. Grant told Essence she hoped Agent Percy could be a positive image for young black girls.
"Sonja Percy is a very strong, dynamic woman, and she's not afraid to say what she thinks and stand for what she believes. I love how physical she is: She's shooting and running and tackling just like the guys are," she said.
"I hope to be one of those many images for this generation to see on television, kicking butt and taking names. I'm not the Black character, but I'm a human being, and I'm just as dynamic as the people I share the screen with."
Fans miss Agent Percy on NCIS: New Orleans. However, the star is on a bigger mission: spread positivity, self-acceptance, and inclusivity for women of color everywhere.