This Former One Direction Member Was Missing From the Boy Band's 'Carpool Karaoke'
One Direction is known for songs like "What Makes You Beautiful" and "One Thing." The boy band released record-breaking songs before officially disbanding. However, one member left this group before they appeared on The Late Late Show With James Corden.
Here's what we know about One Direction's Carpool Karaoke segment.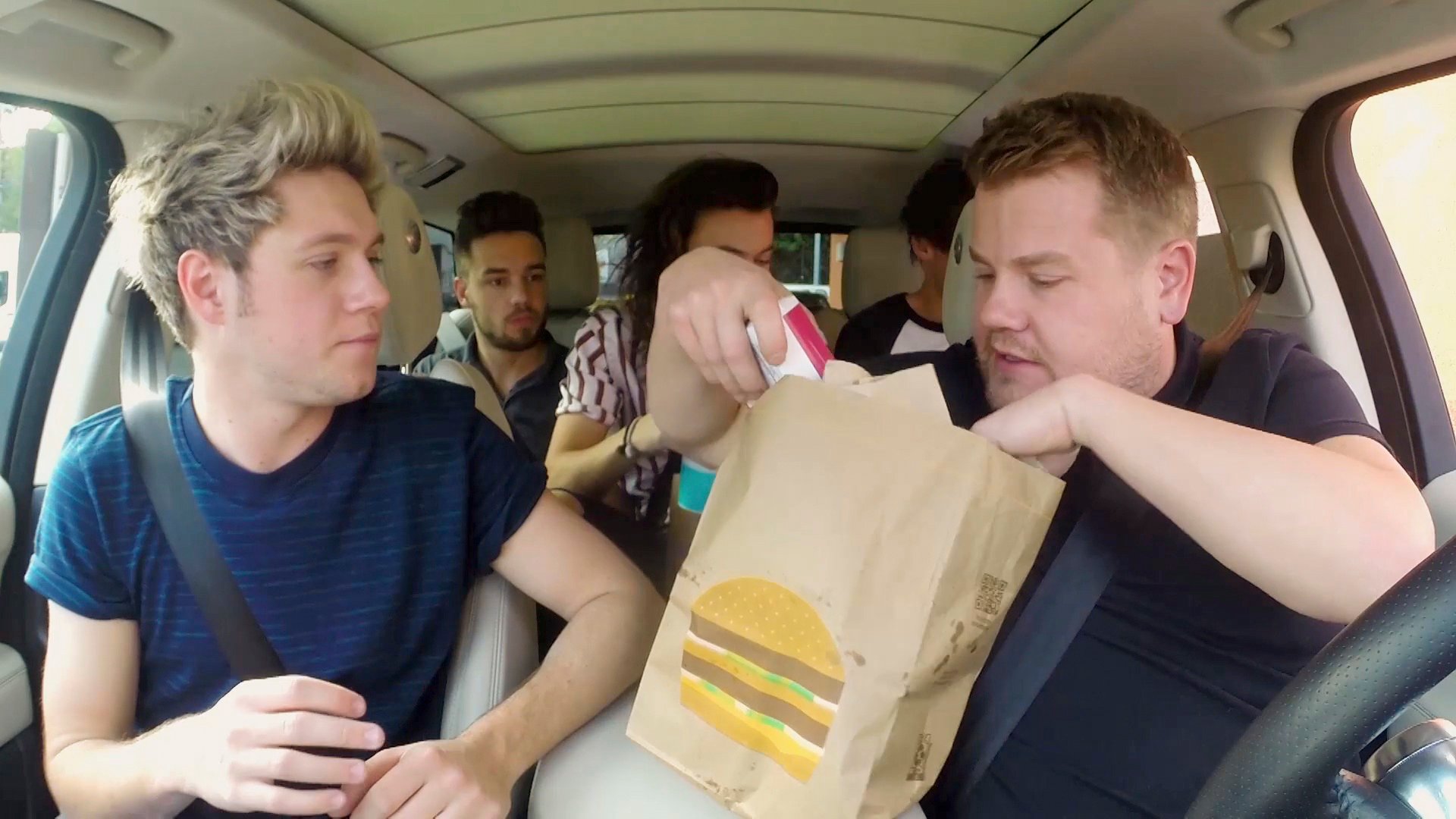 The members of One Direction each work on solo music
Harry Styles released songs like "Watermelon Sugar" and "Fine Line," in addition to starring in live-action films. Liam Payne released the chart-topping songs "Strip That Down" and "Sunshine." However, Zayn Malik was the first member to leave the boy band One Direction.
"I was in a band called One Direction. How crazy would it be if they were here tonight? Well, they're not here. Wouldn't it be crazy if they were, though? They're not," Styles said, to which the audience laughed. "I love those guys. They're my brothers. Niall, Liam, Louis, and Ringo. Yeah, that's it."
Zayn Malik was missing from the Once Direction 'Carpool Karaoke'
This boy band is based in the United Kingdom. However, when they traveled to Los Angeles, they were sure to get a tour by Corden during The Late Late Show With James Corden. This was in conjunction with the host's Carpool Karaoke segment. 
Because this episode debuted following Malik's departure from the group, he was missing from this Carpool Karaoke segment. The boy band did jam out to some of their already released hits, though. That includes the 2014 release from Four, titled "No Control."
Other boy bands appeared in this segment alongside Corden. That includes the chart-topping K-pop artists BTS. Different Carpool Karaoke segments include the Former First Lady Michelle Obama, Lady Gaga, Billie Eilish, and Ariana Grande.
Why did Zayn leave One Direction?
Malik took a step back from this boy band in 2015, citing "stress" as one reason for leaving. Since then, this artist debuted solo music, including the chart-topping release "Pillowtalk," which holds millions of plays on Spotify.
"My life with One Direction has been more than I could ever have imagined. But, after five years, I feel like it is now the right time for me to leave the band," Zayn said in a statement. "I'd like to apologize to the fans if I've let anyone down, but I have to do what feels right in my heart."
"I am leaving because I want to be a normal 22-year-old who is able to relax and have some private time out of the spotlight," he continued. "I know I have four friends for life in Louis, Liam, Harry, and Niall. I know they will continue to be the best band in the world."
Music by One Direction and solo music by Malik is available on most major streaming platforms, including Spotify and Apple Music.
RELATED: Zayn Malik and Louis Tomlinson Once Pranked One Direction Band Mates With a Producer Going Into Labor