Former Publicist Dishes About Bravolebs Who Are Naughty or Nice in Real Life
Not all Bravolebs are total divas, according to a former publicist. What was his encounter with Andy Cohen or Lisa Rinna from 'RHOBH' like?
Former publicist Amir Yass may have had a "nightmare" of an encounter with Erika Jayne from The Real Housewives of Beverly Hills, but he says not all Bravolebs are total divas.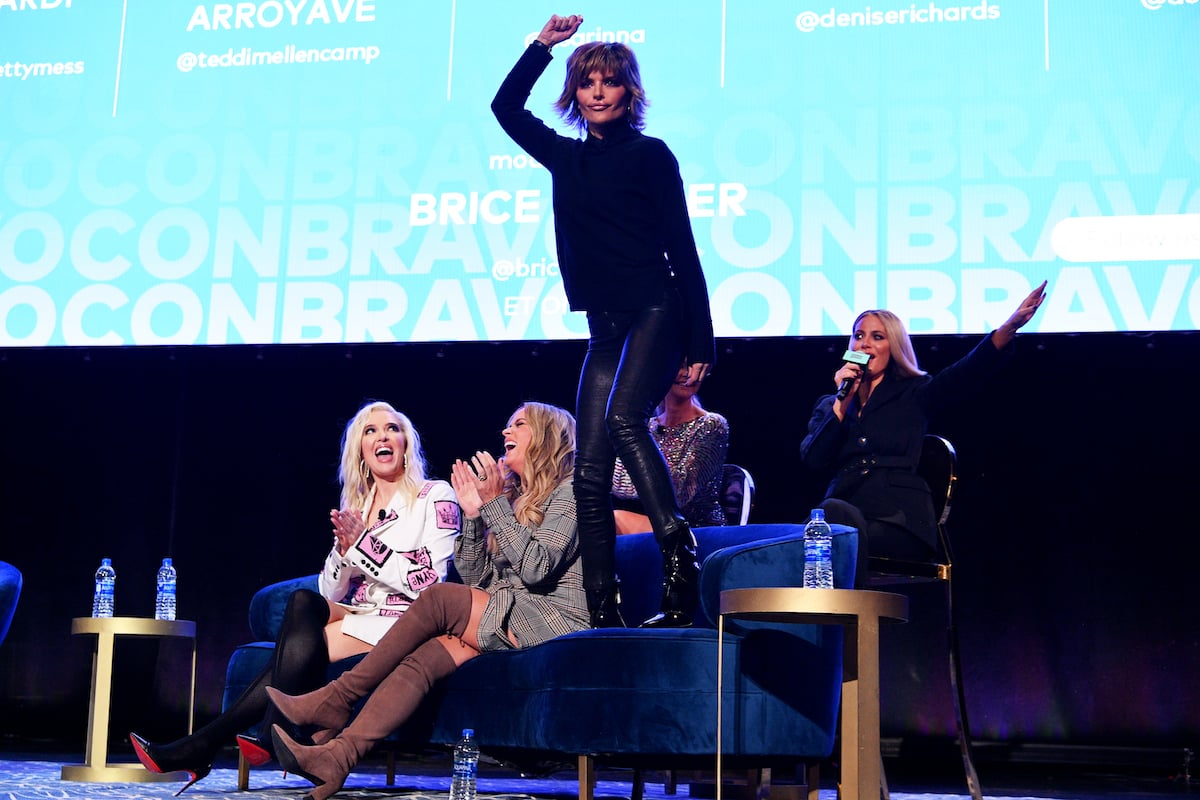 In his TikTok Yass said he worked an event where Scheana Shay from Vanderpump Rules was in attendance. He revealed she was, "Fabulous, she took pictures with everyone. She's such a f**king hard worker. I'm so here for her!"
Yass is still in touch with Shay. "Scheana just sent me a message today because I posted my part two about her from Vanderpump Rules," he told Showbiz Cheat Sheet. "And she was like, 'Love you!' So that was kind of sweet."
Amir Yass worked the opening of TomTom
Yass recalled working at the opening of TomTom and shared that Tom Schwartz and Tom Sandoval were gracious and kind. "I worked with the two Toms from Vanderpump Rules. They were so nice, so gracious and I'm here for their success," he said in his TikTok.
"The Tom's were there, they showed up in their sidecar," he recalled to Showbiz Cheat Sheet. "They were super nice and super gracious. They were awesome. Jax [Taylor] showed up in a hoodie and was smoking in the corner and refused to do the red carpet. It was very on-brand."
And while Yass had positive experiences with some Vanderpump Rules cast members, he said Lisa Vanderpump and James Kennedy were not as friendly. Yass said in his TikTok that Vanderpump was also a "nightmare." She made someone carry her dogs and wouldn't stay at the opening for more than 15 minutes. Kennedy on the other hand pulled the celebrity card. Yass said he refused to take photos with people insisting they only wanted a photo because he was a celebrity. "Honey … barely!" he said.
Yass says 'yes' to Lisa Rinna but 'no' to Andy Cohen
Yass worked at Coachella and met up with Lisa Rinna from The Real Housewives of Beverly Hills. "Yes that's me and Lisa Rinna at Coachella," he shared in his TikTok. "She was fabulous. I organized an event she was at." She happily took photos too. He also did an event with Rachel Zoe from The Rachel Zoe Project. Yass thought Zoe was nice, but he was the only one who ate the food.
He also witnessed Bravo producer Andy Cohen having a meltdown on a delayed flight. While Yass said he's never worked for Cohen he's heard from other publicists that the Watch What Happens Live host is difficult.
As for Jayne, Yass can't exactly say she got him fired, but she hated him so much, she made a point to complain about him to his boss. "So fast forward three hours later, apparently [Jayne] called Diana's boss and was 'Amir is a nightmare,'" Yass told Showbiz Cheat Sheet. "By the way, she called from a private plane, flying to Vegas. And I'm like, 'Girl you care this much about me?'"
"I was actually fired a couple of weeks later," he disclosed. "I'm not going to say that Erika was the reason I got fired but it had a lot to do with it. Basically that day my boss was like, 'I no longer want you to fill in for me.' Which basically means she no longer trusts me to do the job when she's not there."