Former Publicist Reveals How He Became Friends With Caroline Stanbury From Bravo's 'Ladies of London'
Former Hollywood publicist Amir Yass recently dished about how he met and became friends on a whim with Caroline Stanbury from Bravo's Ladies of London.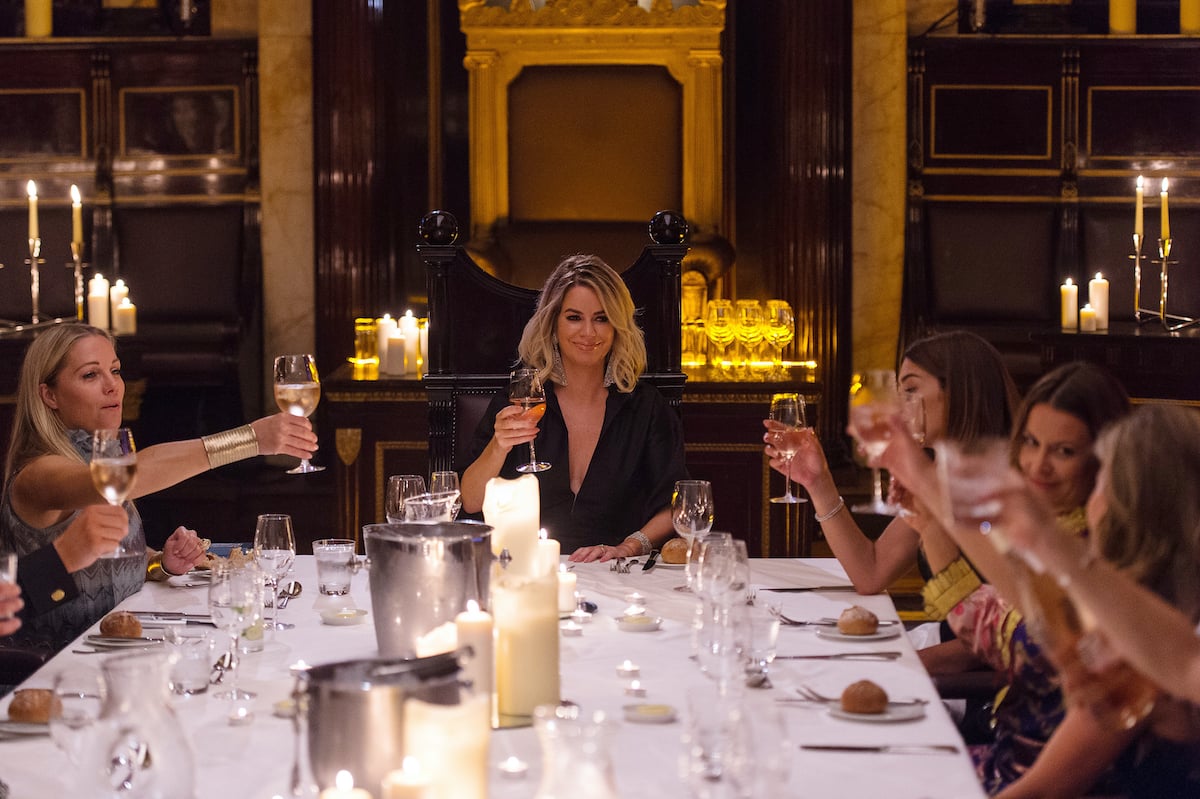 Yass, who has worked with A-list celebrities like Michael B. Jordan and Melissa McCarthy also has endless stories about working and interacting with a slew of Bravolebs.
Although he's well-versed on all things reality, Yass admits he didn't actually know who Stanbury was because he wasn't an avid Ladies of London viewer when it was on Bravo. He was captivated by Stanbury's beauty when he bumped into her at a restaurant and one photo later the two became friends.
A photo turns into a friendship
"I have a funny story real quick about Ladies of London," Yass shared on the Behind the Velvet Rope with David Yontef podcast. "So I actually was at the Library Bar. And I was like, I was eating whatever and I saw Nicole Scherzinger across the room. And I was like, 'Oh my God, she is gorgeous.' Whatever. I go outside, I'm taking a Grindr picture and posing."
"I turn around and Caroline Stanbury is getting in a photo with me and she was like, can 'I get in your photo?'" he continued. "I had no idea who she was because I didn't watch Ladies of London."
RELATED: 'Ladies of London': Caroline Stanbury Didn't Think the Bravo Series Was Healthy for Annabelle Neilson
"I put [the photo] online and put it on my Grindr profile," he said. "And I'm getting like hundreds of messages. How do you know Caroline Stanbury? And I'm thinking, 'Wow, this photo of making me so popular.' Turns out she is Caroline and we're still friends now. She's so sweet."
Amir Yass dished about other Bravolebs
Yass quickly went viral over his TikTok about Erika Jayne from The Real Housewives of Beverly Hills. He asserted she was a nightmare during the instance he worked for her and he was ultimately fired from his job. "[Jayne] kept giving me dirty looks the whole day and I hadn't known what I had done," Yass told Showbiz Cheat Sheet. "Like was I not supposed to approach her? But I work for you."
He also had an "on brand" encounter with Jax Taylor from Vanderpump Rules, which he also recounted on the podcast. He worked the TomTom grand opening and Taylor finally arrived. "Jax [Taylor] showed up in a hoodie and was smoking in the corner and refused to do the red carpet," he said. "It was very on-brand."
RELATED: 'RHOBH': Former Publicist Recounts 'Nightmare' Encounter with Erika Jayne (Exclusive)
However, he found Scheana Shay, Tom Sandoval and Tom Schwartz to be a delight. "The Tom's were there, they showed up in their sidecar," he recalled. "They were super nice and super gracious. 
Yass also had a good experience meeting Lisa Rinna from RHOBH. "Yes that's me and Lisa Rinna at Coachella," he shared in his TikTok. "She was fabulous. I organized an event she was at."