Former 'RHOA' Producer Explains Why Phaedra Parks Is a 'Contradiction of Herself'
Phaedra Parks was fired from 'RHOA' but rumors are buzzing that she's returning. A former 'RHOA' producer says Parks is a favorite because she's a contradiction of herself.
Ask any RHOA fan who their all-time favorite cast member is and Phaedra Parks is on the list. Parks is known for her wit and ability to shade her co-stars with ease. Her absence from the show is a thorn in the side for many fans. As rumors about her return continue, former 'RHOA' producer Carlos King says Parks is so popular because she serves as a contradiction of herself.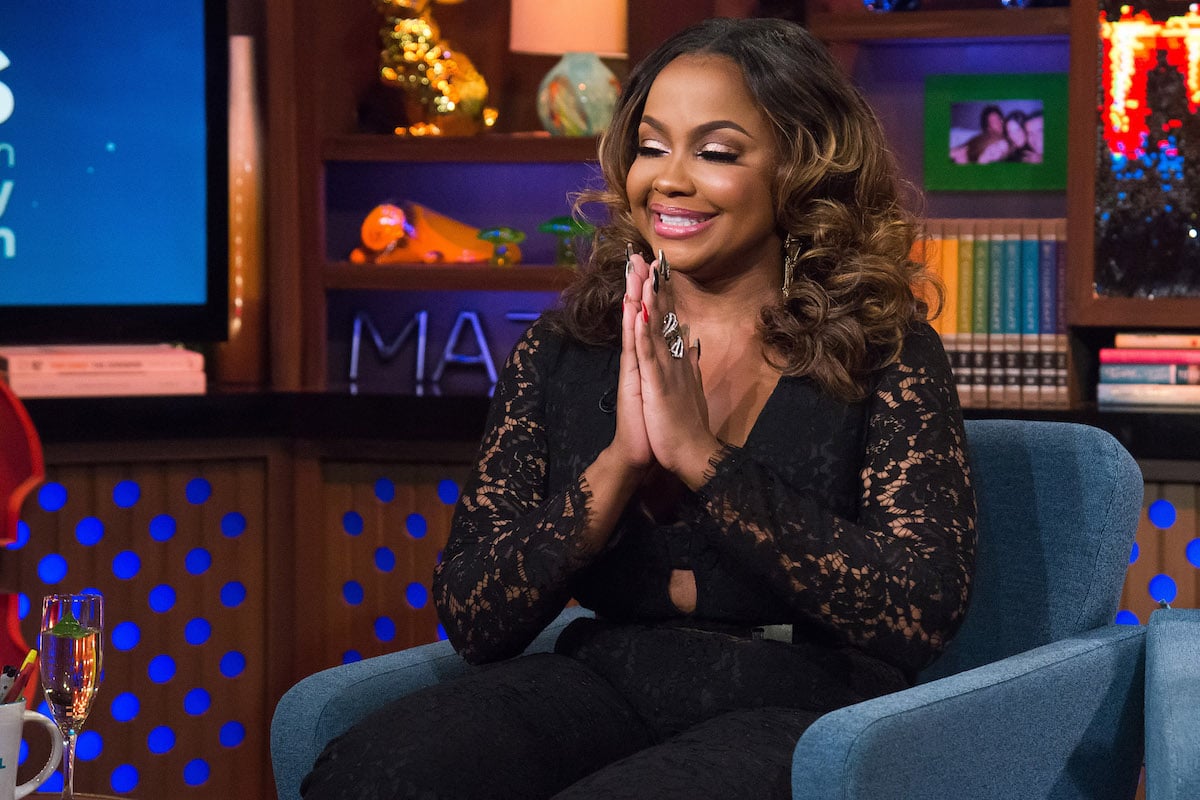 'RHOA' producer Carlos King says Phaedra Parks is a fan favorite because she's a contradiction of herself
In an exclusive interview with The Jasmine Brand, King speaks about Parks' dual personality and why she resonates so much with viewers.
"The thing about Phaedra that people love, that I also loved is the fact that she was such a contradiction of herself," King explains. "She was a church lady who wore the church hats and she was a southern belle. But she also used to wear the freakiest bikinis when we had the cast trip, like talking about sex and, you know like all of those things that she had going for herself."
King's assessment of Parks rings true for many fans. Despite her success as a powerful celebrity attorney and her astute education, her choice in a spouse was shocking to many. 
Parks' ex-husband, Apollo Nida, spent years in prison prior to their nuptials. Her marriage was under constant criticism from her co-stars, with many viewing her marriage as a contradiction to her lifestyle. 
As it turns out, Nida did not steer clear of crime and a judge sentenced him to eight years in prison for crimes related to financial fraud. As a result, Parks ended the marriage.
Viewers also questioned Parks' judgment of her co-stars, namely Kenya Moore, who Parks accused of lusting after Nida. Throughout her time on the show, Parks constantly berated Moore as immoral.
There are numerous rumors of Nida's extramarital activities. Rumors about Parks' infidelity also made the show.
King also describes Parks as "iconic." 
Rumors surface that Phaedra Parks may return to 'RHOA'
Producers fired Parks from the series after seven seasons on the show. The decision came following the revelation that Parks acted as the mastermind behind a damaging rumor about her former BFF, Kandi Burruss.
Parks alleged that Burruss plotted to sexually assault another co-star, Porsha Williams, while under the influence of drugs. The nasty rumor played out during season 9 until Williams admitted Parks' involvement during the reunion.
Andy Cohen says Parks' termination was due to Parks not owning up to nor appearing apologetic for her actions. The rest of the cast also refused to film with her.
Burruss has been adamant that she'd quit the show if Parks returns, but the buzz is that Parks will be brought back as a supporting character. 
In a recent interview with People Magazine, Parks says RHOA viewers can "keep hope alive" in regards to her return. Parks is not against returning, but says she's happy with or without being a peach holder.
According to The UK Sun, producers want Parks back to spice things up, as Parks remains a fan favorite for her jazzy one-liners. Producers also believe Parks makes things more interesting with the cast