Former 'RHOA' Producer Reveals Why He Left the Show – '[The Cast] Were Getting Too Comfortable
Many reality stars blame production for manipulating storylines on their shows and some of the cast members of RHOA are no different. But fans of the show would agree that former producer Carlos King helped create some of the most iconic seasons of the show. He exited after season 9 and says it was due to the cast members becoming too comfortable with their platforms.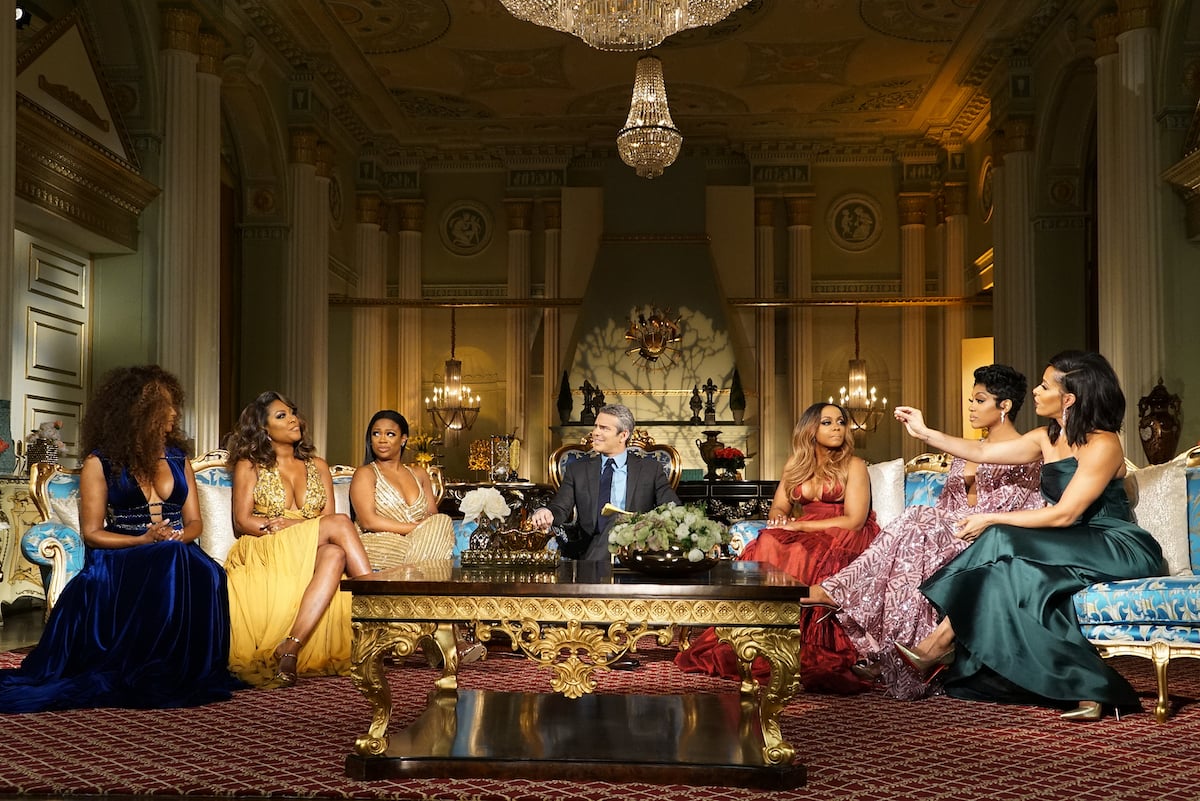 Carlos King says he had numerous meetings with the 'RHOA' cast during season 9 regarding their comfortability
King produced RHOA for nearly a decade. His exit came after the explosive season 9 reunion special that featured the revelation that Phaedra Parks was the mastermind behind the damaging rumors regarding Kandi Burruss' alleged plot to drug and sexually assault Porsha Williams.
Many believe King left the show due to the scandal with Parks, but he says it was for something completely different.
RELATED: An Update On Past 'Housewives of Atlanta'
"When I produced my final season which was season 9, I knew that was my final season and I didn't tell anyone that it was," King said during a recent interview with The Jasmine Brand. "I remember having a sitdown with my cast because I saw that they were comfortable and I said, 'You women have a privilege to be the number one show on Bravo, especially as black women.'"
King says he demanded that the cast bear all or the show's viewership would be at risk. "And, I get it, there are good days and bad days and as a collective group, this show is only going to be as good as the effort you put into it and I had to have that speech with them constantly during season 9," he said. "And the reason why people say season 9 is the second-best season outside of season 6 is because they saw these women give so much to the show and that's because I truly did not take anything less than what I was supposed to give. If I'm showing up to work, you ladies have to show up to work.
The former 'RHOA' producer says he didn't watch season 13 because it didn't interest him
Fans of the show say season 13 was lackluster. Many complained about the show having too many cast members and a boring storyline. King agrees to some extent.
"It was the first season where I didn't watch the entire season because it wasn't interesting to me. Producing that show takes a lot of work to produce – it takes a lot of work to produce The Real Housewives of Atlanta. When I watched this past season, I wasn't surprised because I saw the writing on the wall."
King attributes his success on the show to having great relationships with the cast where honesty was key. He says it's something he realizes that many producers don't have, whether on Housewives or elsewhere.
"I think a lot of producers unfortunately, in reality, they don't care about the show – they're in it for the check" he says. "I care because my name is on it and if my name is on something there's a certain level of expectation my audience is and I have to gather them numerous times…One thing about those ladies, they trusted me and they also appreciated that I pushed them and I think they just don't have anybody to push them in the way that I did and I also think they just don't have that relationship. I'm friends with these ladies."