Former 'RHOA' Star Claudia Jordan Insinuates Phaedra Parks Cheated on Apollo Nida
Phaedra Parks hasn't been a cast member on The Real Housewives of Atlanta for several seasons but fans are always interested in what she's doing. One of the major questions surrounds Parks' love life.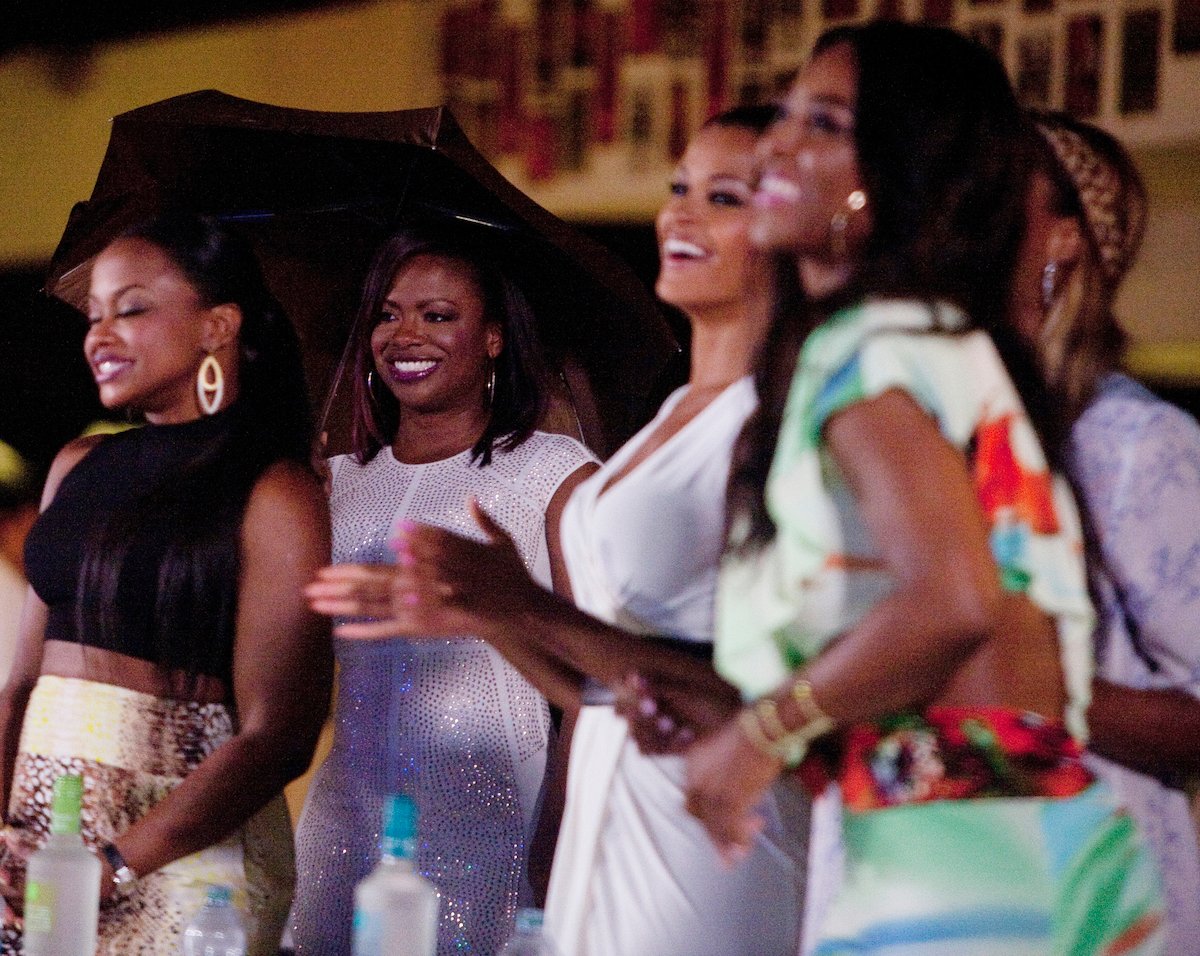 She was previously married to Apollo Nida. Their marriage ended after Nida went to prison. Nida accused Parks of being unfaithful. Parks' former co-star Claudia Jordan also says Parks was unfaithful.
Apollo Nida says Phaedra Parks was having an affair
Nida and Parks' marriage began to fall apart amid Nida's arrest for wire fraud. He was eventually sentenced to eight years in prison for the crimes he admitted to.
Related: 'RHOA': Apollo Nida Has Reportedly Been Released from Prison to a Halfway House
While waiting to turn himself in, fans of the show watched as Nida tried to keep his marriage to Parks intact, but it was clear she was not interested. Per Nida, Parks didn't support him and didn't show up to court for his sentencing. He says she bailed on him when things became too tough in order to protect her image.
In the process, Nida alleges he discovered Parks was carrying out an affair with a man she called "Mr. Chocolate." During season 7, Nida showed printed text messages between Parks and the man in question to several of his co-stars. One of the alleged text exchanges revealed Parks excited that Nida would be going to prison soon. 
The lawyer turned reality star denies all rumors of cheating
Parks chalks up cheating rumors and Nida's allegations to him trying to deflect from his own infidelity and legal issues. But Park's ex-husband wasn't the only person to allege he knew of her infidelity. Kandi Burruss, who was once close friends with Parks, also said Parks was unfaithful.
During a tense sit-down between the two women to try and hash out their issues, Burruss confronted Parks over claims that Burruss wasn't emotionally available to her when needed. But according to Burruss, Parks appeared to be doing fine amid Nida's countdown to prison as she was already entertaining another man.
Related: 'RHOA:' Fans Believe Former Enemies Phaedra Parks and Kenya Moore Are Now Friends
"We both know you was counting down the days 'til he went away anyway," Burruss told Parks. "He relieved you because really, he was giving you drama and you were ready for him to damn go…You was already talking to other people before your husband even went to jail. When we would talk, you'd be like you was already ready to marry somebody else by the new year. So it really was a stress off your back at the time. That's the way you was puttin' it to me."
During the season 9 reunion special, Parks denied such. She did however admit that she had a male friend who she spoke to regularly for "encouragement."
Claudia Jordan hints that she knows Phaedra Parks was unfaithful  
Aside from Nida and Burruss, Jordan also believed Parks was unfaithful. Jordan was a cast member during season 7 and maintains that Parks puts up a facade. She claims many people in Atlanta are aware of Parks' extramarital affair.
During an appearance on The Domenick Nati Show, Jordan gave her description of certain housewives she knew were not as wholesome as they appeared.
Related: 'RHOA': Kenya Moore Regrets Her Inappropriate Interactions With Phaedra Parks' Ex-Husband, Apollo Nida
"Usually the people that try to tell you how good of a person they are are usually the ones that are doing it," Jordan says. "And you know that's true, and that goes for everything. The person that really tries to convince you that they're not out in these streets, they be [sic] the ones."
When Nati said he thought Parks was cheating on the show, Jordan responded sarcastically, "No way. I would never think that."
But Nati doubled down, saying he believed Parks fit Jordan's description. Jordan once again sarcastically shot back, "I know she's a deeply religious woman. I know she'd never do that."