Former 'RHOA' Star Sheree Whitfield Is Reportedly Marrying Her Infamous Prison Bae
Sheree Whitfield's love life on RHOA was quite a journey. The She by Sheree owner was newly divorced from a former NFL superstar when she first began appearing on the show. By the end of her time as a cast member, Whitfield was in a romantic relationship with a prisoner. Reports now allege that Whitfield and her prison beau are heading down the aisle.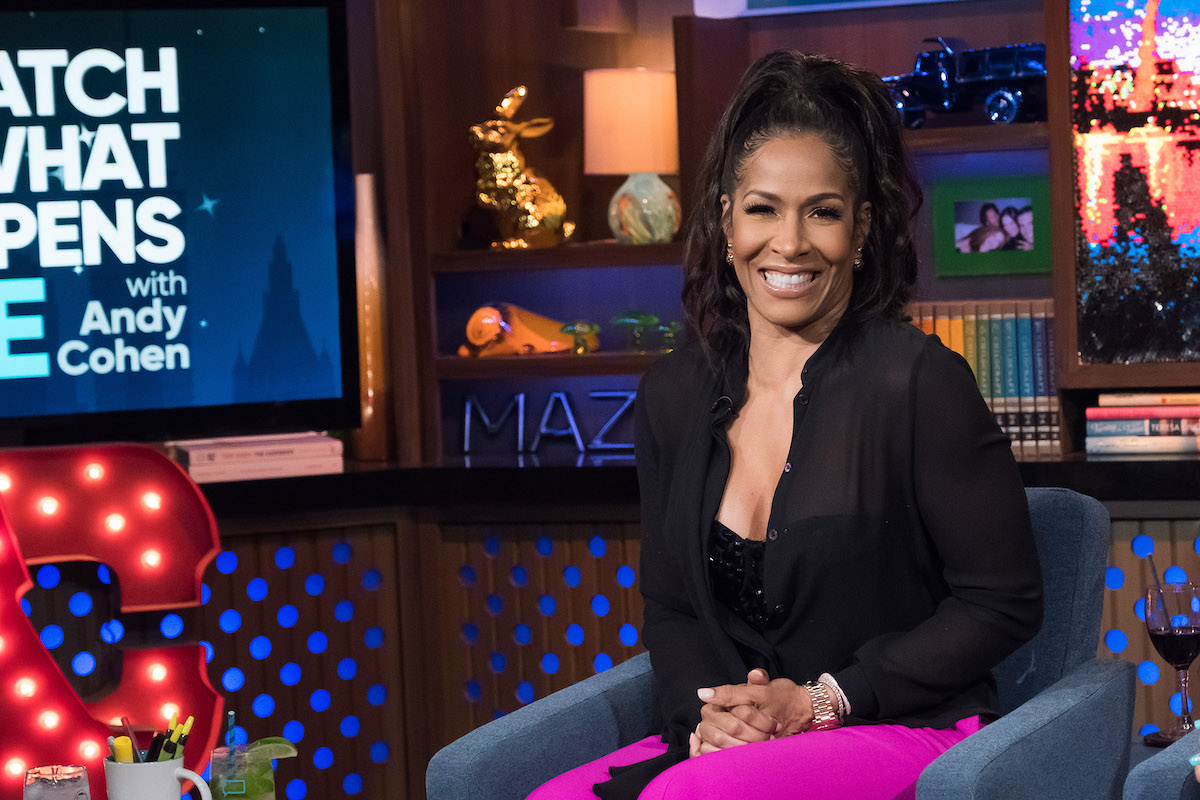 Sheree Whitfield's relationship with Tyrone Gilliams was documented on 'RHOA'
Fans became aware of Whitfield's relationship with Gilliams during season 3 of RHOA. Whitfield and Nene Leakes had a falling out over Gilliams.
Per Leakes, Gilliams arranged for her and Whitfield to make a paid appearance at a club. Gilliams accused Leakes of going behind Whitfield's back to try and arrange for a higher salary for the appearance than her co-star.
Leakes believes Gilliams is a con-artist. According to a Philadelphia Magazine report on Gilliams' alleged crimes, he was convicted of wire fraud for stealing more than $5 million from investors. He received a 10-year sentence in 2013.
Related: Sheree Whitfield of 'RHOA' Takes to Instagram Asking Public to Help Find Her Missing Mother
Gilliams was also reportedly ordered to pay $5 million in restitution and to forfeit $5 million, according to FBI records. He's a former baseball player who attended Penn State University.
Gilliams allegedly stole the money by running a Ponzi scheme, and used the funds to support a lavish lifestyle where he purchased expensive cars and jewelry, threw extravagant parties, and even hired celebrities to host the bashes.
Whitfield reconnected with Gilliams about three years into his sentence and the two began dating again. Her family and friends, including her children, were weary of their relationship due to Gilliams' conviction.
Sheree Whitfield is reportedly set to marry Tyrone Gilliams
Whitfield has not appeared on RHOA since season 10 but she was adamant that despite her deep love for Gilliams, she would not wait for him to return from prison.
During the season 10 reunion, Whitfield told Andy Cohen that Gilliam was currently appealing his conviction and she was hoping that he'd be released within the year. She noted that he had four years left on his sentence but she would not wait.
Whitfield said of her potential future with Gilliam in 2018:
He would love to marry me right now, but I am not marrying someone who is in prison. I am keeping my options open. I meet people all the time and the crazy thing is, no one has been able to hold my attention or grab it. No one has been able to get in my mind and my head. He is still around, but I say at the same time, I love him and I have said it before, if he comes home and I am still available and everything is great, what he is doing and what he says he is going to do, then absolutely I can see a future.

Sheree Whitfield on Tyrone Gilliams, per The Jasmine Brand
Related: Fans Are Happy Former 'RHOA' Star Sheree Whitfield's Mother Was Found Safe But Demand Answers
But Whitfield may have changed her mind. As it turns out, Whitfield did wait for Gilliams' release. He was recently released from prison. Per All About The Tea, he's currently residing in a Philadelphia halfway house.
A source claiming to be close to Whitfield told the publication, "Sheree and Tyrone are soul mates, they knew when he got out that the two would marry." It's unclear when the alleged wedding date will take place.