Former 'RHONJ' Stars Caroline and Dina Manzo Forced to Deny Any Real-Life Mob Ties Again
Former Real Housewives of New Jersey star Caroline and Dina Manzo are firing back against reports that they are connected to the mob. The Manzo family has a history of run-ins with various crime families, which has led to rumors that Caroline and Dina are somehow involved in the mob as well. While Dina's former husband, Tommy Manzo, is facing charges of hiring a mob bruiser to beat up her current husband, the former RHONJ stars are adamant that they are not mobsters.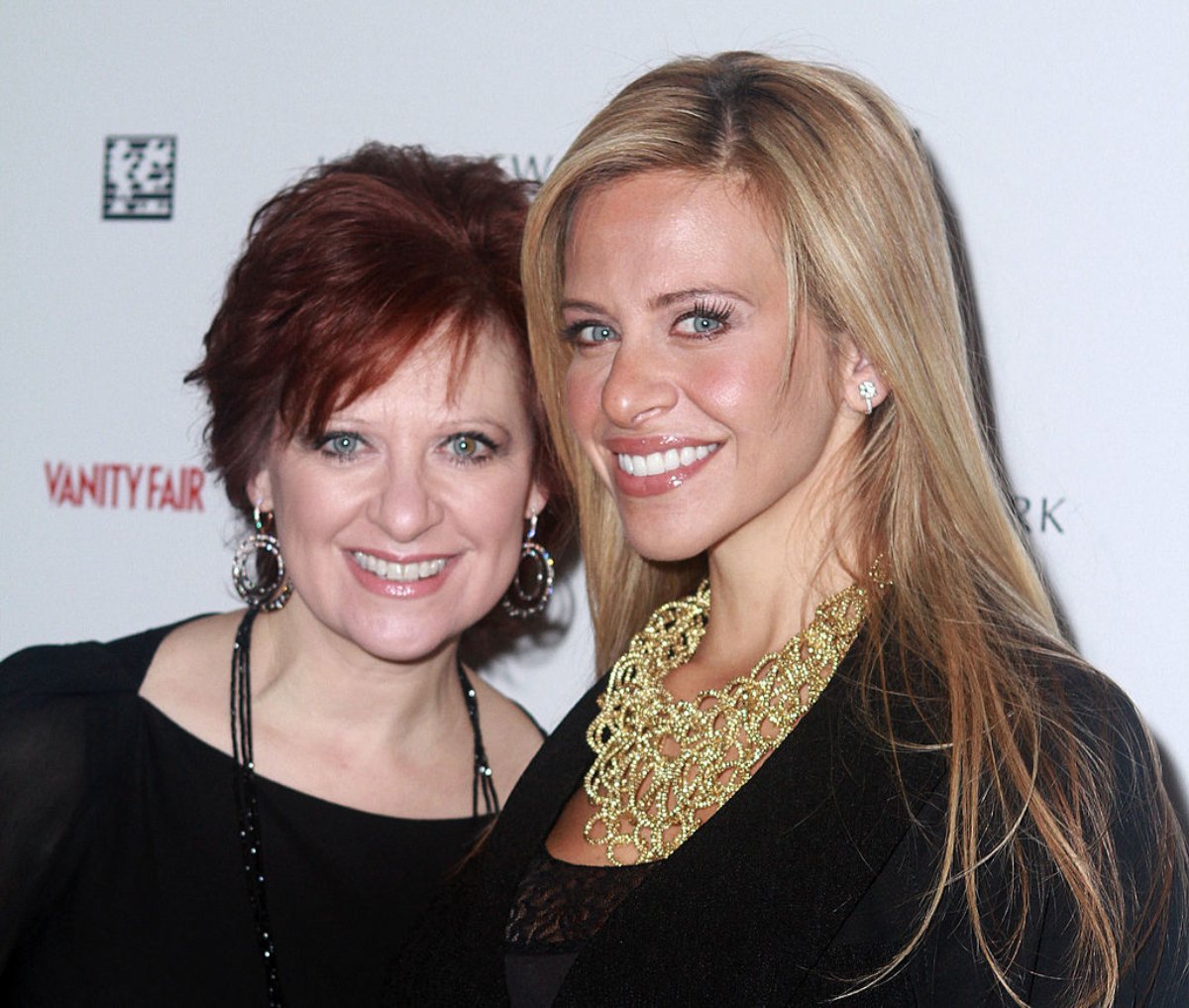 Inside Dina Manzo's alleged connection to the mob
Before appearing on RHONJ, Dina tied the knot with her now ex-husband, Tommy. The Manzo family has a long history of being linked to the mob, and Tommy's actions after their split reignited the rumors of their mob affiliation.
As RHONJ fans will recall, the couple exchanged vows in 2005 and their wedding was featured in the VH1 show, My Big Fabulous Wedding. Dina became a member of RHONJ four years after the ceremony.
Dina and Tommy called it quits in 2012 but didn't finalize their divorce until four years later. While they were ironing out the details of their divorce, Dina sparked up a romance with David Cantin.
Although their marriage was over, Tommy was unhappy with Dina's new relationship and reportedly hired an associate of the Lucchese crime family to assault David in 2015. Family sources claim that Tommy never wanted the divorce and that Dina got out of the marriage because of his mobster ways.
The man, named John Perna, beat up David outside of a strip mall. Using a slapjack and a small club, Perna and another one of his associates caused "serious bodily injury" to David including a "permanent facial scar."
What about her sister Caroline Manzo?
Caroline also shares a long and complicated history with the Manzo family. The former RHONJ star is married to Tommy's brother, Albert Manzo, and Dina is her little sister.
When she was on the reality show, Caroline was not afraid to tease fans about the family's connection to the mob. In fact, she gained a reputation for noting, "Let me tell you about my family, we're thick as thieves."
Unlike Dina, Caroline maintains that Tommy is innocent and that the charges brought up against him are completely false. According to the New York Post, Caroline recently addressed Tommy's case and revealed that she is "heartbroken" over the entire situation.
"This is family on both sides," she stated. "I want to know the truth and my allegiance will lie with the truth. We don't run from things like this, we address them, and I feel comfortable with that because we are ­being painted with a brush that does not reflect who we are as people."
Tommy's attorney has also released a statement on the matter and assured the public that the charges are more like something you might see on reality TV than in real life. Tommy and Perna have both pled not guilty to the charges.
Do the Manzos really have mob connections?
The Manzos were first linked to the mob way back in 1983. At the time, Albert "Tiny" Manzo Sr. — Albert and Tommy's dad — was found murdered in the trunk of his car in Hillside, NJ. In what looked like a gangland-style execution, Albert had been shot four times and was bound with plastic.
A few years later, Mike Russell wrote a book called Undercover Cop in which he claimed that Albert was working with a member of the Gambino crime family named Peter A. Campisi. The two allegedly stole money from a Mafia-owned casino while Albert was known as the "biggest enforcer in Jersey."
Albert Sr.'s oldest son, however, claims that his father just got caught up in a big misunderstanding. In an interview, Albert said that his dad was "no gangster" and that his family still mourns his murder.
Albert noted that he believes Tommy is innocent of the charges. He also stated that what happened to David was "awful" and that he sincerely hopes the police find out who really beat him up.