Former 'RHONY' Star Bethenny Frankel Says Her New 'Big Shot' Series Is Different From 'The Apprentice'
Bethenny Frankel, formerly of "Real Housewives of New York," is heading her own reality show that is being compared to a previous NBC hit.
Fans of Real Housewives of New York are still in mourning over the departure of Bethenny Frankel, who announced in August that she was leaving the show.
Since her exit, Frankel has partnered with media titan Mark Burnett to create some new shows within the reality genre that focus on business. Some are comparing one of those projects to Burnett's previous NBC hit The Apprentice, though Frankel insists her show is in a class by itself.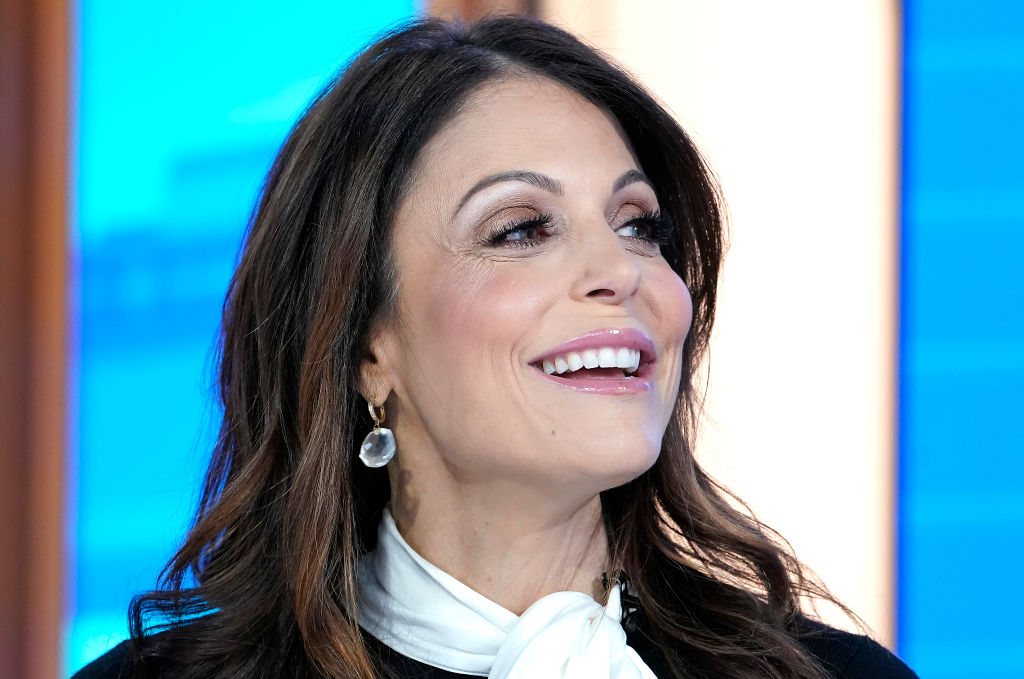 Power partner
Frankel has been fortunate to meet her perfect partners both professionally and personally. Her relationship with longtime Paul Bernon is still going strong, and now her new business partner is clearly a powerhouse in the media realm.
"Mark Burnett is another level — I've met my match!" Frankel raved. "I've met my match romantically [with boyfriend Bernon], and I've met my match, creatively, business-wise and [in] television with Mark Burnett,"
The Skinnygirl founder's new collaboration with Burnett includes several TV projects that focus on women and entrepreneurship. "Most of the shows are around women, business — some are around food," she said in October, according to People. "But mostly entrepreneurs and women. But not in a touchy-feely way but in sort of a hardcore way, if that makes any sense."
Always an advocate for women in business, the reality star never downplays the value of hard work. "I'm about telling women, just go get it. Be better. Most people move the papers around the desk metaphorically and think they're working hard," Frankel said. "It's about working hard."
Bethenny's 'Big Shot'
Last week, HBO Max announced they will stream Frankel's new reality series The Big Shot With Bethenny. With eight episodes going into production, contestants will compete to work for Frankel in her Skinnygirl empire, as reported by Variety.
Though Frankel sold Skinnygirl Cocktails to Beam in 2011, she still manages the rest of the brand which includes other product lines such as shapewear and popcorn. The Big Shot gives contestants the opportunity to literally work alongside Frankel as second-in-command for Skinnygirl. 
"I had so many ideas for shows, and one of them was to find my successor. The show came out of the need," Frankel told Variety. "I've always had amazing, young, hungry, aggressive employees, but I've really still had to be the one directing them, and teaching them how to fish… I haven't really had a person that I felt could live and breathe the brand, understand it, and speak as me, make decisions as me, write as me."
Frankel isn't looking for ivy league education or special pedigrees in potential hires – just hard workers. "The things that are most important to me are passion, drive and hard work. It's not really about resumes," the former Real Housewives of New York star revealed."People that I've seen, maybe a busboy or girl, or a cocktail waitress who's hustling — those are the people that work really hard. And that's really all I ever look for."
'Big Shot' is not 'The Apprentice'
Though the HBO Max reality show may sound like a similar concept to NBC's former hit The Apprentice, which was headed by then-real estate mogul, now President, Donald Trump, Frankel maintains the two series have distinct differences.
"There are a lot of comparisons being made to The Apprentice, which is literally apples and skyscrapers. This is a lot of comedy," Frankel explained. "This is a lot more showing the personal side, and the warts. I'm not pretending my business is perfect, I'm not pretending I'm perfect. It's showing really the guts of how to be successful in business."
Frankel went on to describe some specifics on how the two competition shows vary from each other. "It's a different format… I don't want to give it away, but it's different. I'm going into the show with over 10 brands that are succeeding, from apparel, to popcorn, to salad dressing, to supplements — these are all real," the Skinnygirl creator shared. "So that's why I think it's a more authentic version of The Apprentice. because it's really my business… I'm putting my money where my mouth is."
The reality show producer also revealed that the projects the contestants will be assigned to are what truly goes on in Frankel's day-to-day routine. "I don't need to bring in a random partner to make up a task," Frankel said. "The tasks are in my life every day. So I think that's a great distinction."
Fans of Frankel are eagerly awaiting her return to the airwaves!