Former 'RHOP' Star Monique Samuels Reveals Her Feelings About Nene Leakes' Lawsuit Against Bravo
Nene Leakes is suing Bravo for workplace dicrimination. The former 'RHOA' star says she was axed out and blacklisted after complaining about unfair treatment. Monique Samuels agrees with Leakes.
Nene Leakes' ongoing lawsuit against Bravo for an alleged toxic workplace fueled by racial discrimination is causing discussion regarding how Black talent is treated at the network. One person who has also complained about a negative experience with Bravo and the network's executives is former Real Housewives of Potomac star, Monique Samuels. Samuels quit the show after a rocky season in 2020. Now, she says she shares similar viewpoints as Leakes.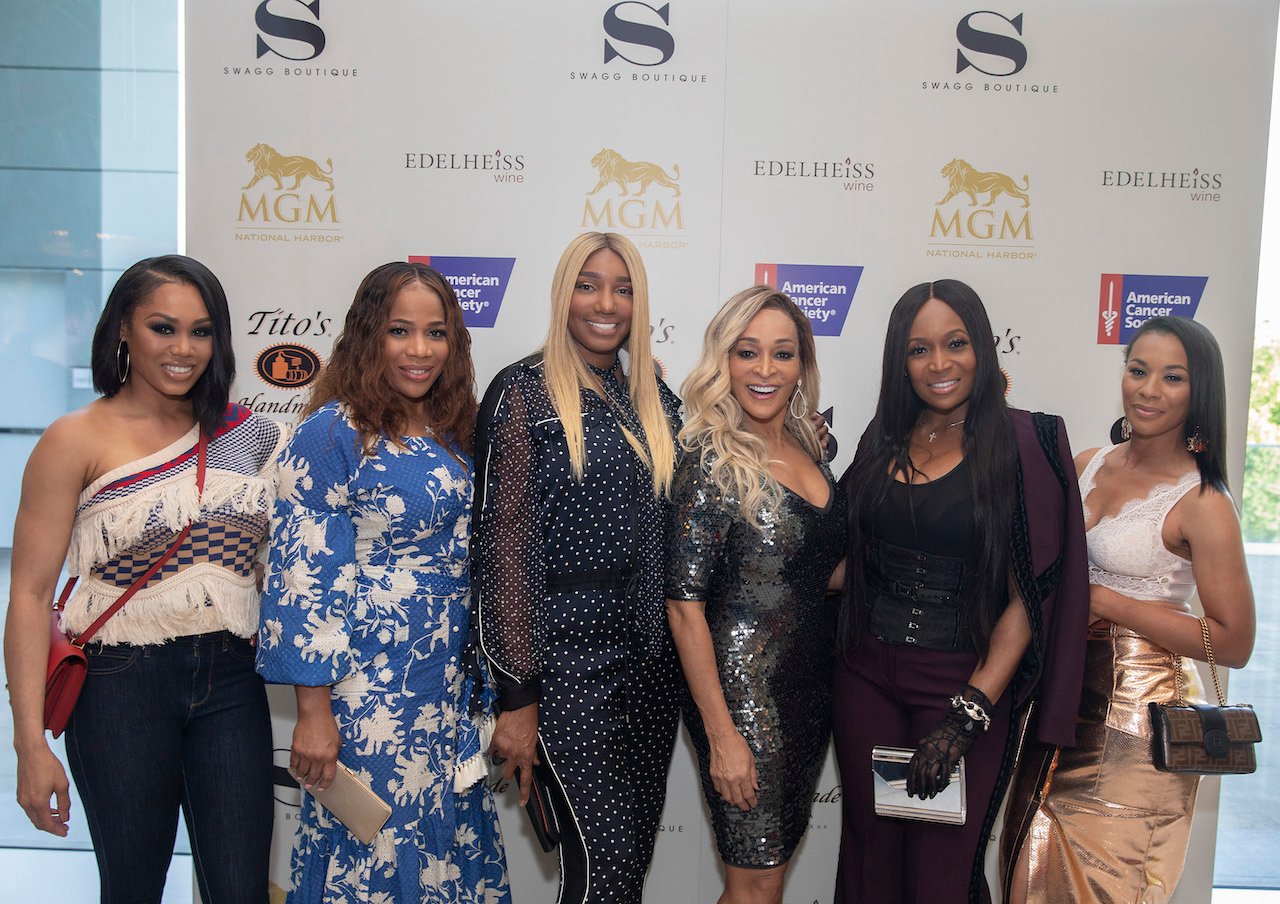 Monique Samuels agrees with Nene Leakes' lawsuit
In an Instagram live, Samuels shared her feelings about Leakes' legal battle against the network and production company. "As far as NeNe with the network, she absolutely has a point. She absolutely has a point because at the end of the day, when you look at the housewives shows that have women of color, you only see them from one side," she said. "If you look at the white housewives show, you'll see each one as a wife, as a business owner, an entrepreneur. You'll see them as a Philanthropist, you'll see all of those things in each and everyone."
Per Samuels, Black housewives are stifled on how they are portrayed on the shows.  "They only show one aspect for each different person. So it's almost like the Black housewives can't be a full person," she continued. "They have to be one or the other, they have to only be the wife. They have to only be the mother. Only be the entrepreneur and the businesswoman. You can only be this, that, or the other. They don't show us as full people."
Samuels also says Leakes doesn't get the proper acknowledgment for what she contributed to the network and its success. The new Love & Marriage: D.C. star notes Leakes being responsible for starting reunion specials for the RHOA franchise. 
The former 'RHOP' star previously accused Bravo and show producers of trying to silence her
Samuels says her final season on the show was difficult due to her physical altercation with Candiace Dillard Bassett. She claims production and the network unfairly punished her for her role in the fight by blocking press opportunities and not featuring her in every episode following the fight, which she says caused her to lose money.
"I would have to fight so hard behind the scenes all the time just to use my platform," she told Tami Roman on Roman's FOX Soul show Get Into It. "I was getting turned down for interviews and being told by some people requesting me for press, 'I was told you weren't available or they told me I couldn't interview you.'"
As a result, Samuels says she was forced to go after her own interviews. She ramped up her personal press near the end of the season and afterward to share her side of the story.
She quit the show following an epic reunion show filming citing poor editing
Following all of the drama during Season 5, Samuels says she was asked to return for season 6. Initially, she wanted to return to redirect the narrative. But she changed her mind after watching part three of the reunion due to feeling that the episode was poorly edited and she was expected to take the full blame for the fight between her and Dillard Bassett.
She told All About The Tea: "I was excited to be back and to know that this time, I'd redeem myself and show my growth but when I saw episode three of the reunion, I said, 'You know what, I can't do this anymore,'" she said. "It probably would have been a little easier had they fired me instead of me having to sit down and be real and say I have to walk away…I feel like some part of me let a lot of my fans down who have been rooting for me."
Samuels vowed to never return to the show. Love & Marriage: D.C. premieres on OWN on Saturday, May 14.