Former Royal Bodyguard Discusses Threats Prince Harry and Meghan Markle Will Likely Still Face Following Megxit
When Prince Harry and Meghan, Duchess of Sussex officially step down from the role within the royal family, they will face a whole new set of challenges even they couldn't have predicted.
One of those involves their security detail. As senior royals, the pair always had protection officers with them, which was funded by the taxpayers. But when they leave royal life behind having that luxury will fall on them to pay for, and that could present another problem going forward. Read on to find out what a former royal bodyguard to Harry's family had to say about the security risks, plus who will pay for the duke and duchess' protection post-Megxit.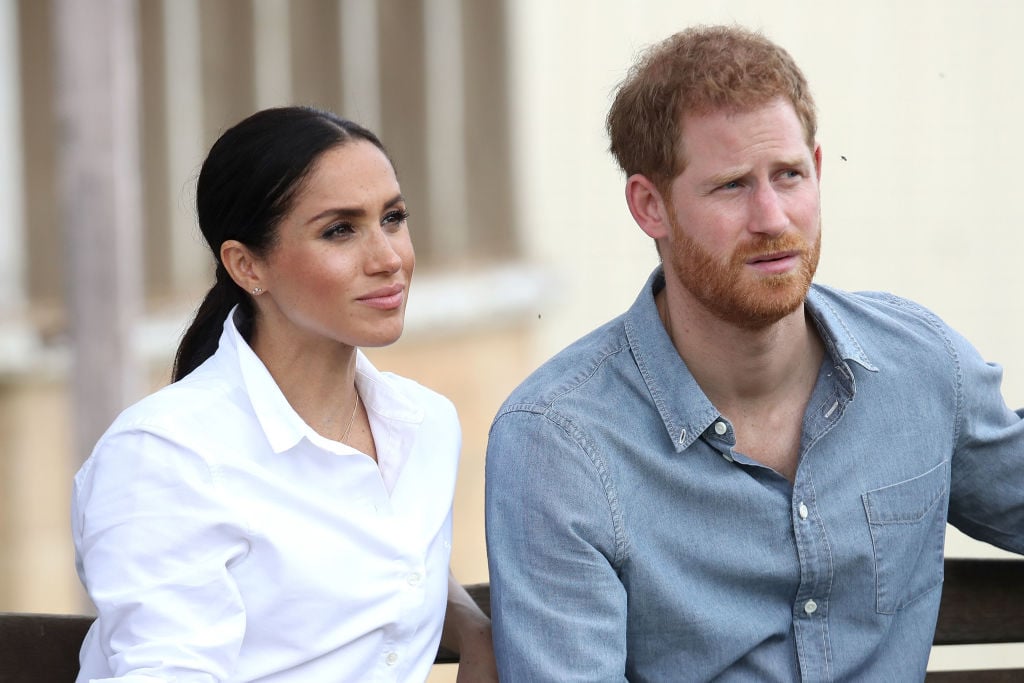 Canada will stop paying for the couple's security after Megxit
Currently, Canada is taking care of Prince Harry and Meghan's protection and has been for the past few months. However, that will change soon.
"The Royal Canadian Mounted Police [have] been engaged with officials in the U.K. from the very beginning regarding security considerations. As the Duke and Duchess are currently recognized as Internationally Protected Persons, Canada has an obligation to provide security assistance on an as-needed basis," Public Safety Minister Bill Blair said in a statement to CBC News. "The assistance will cease in the coming weeks, in keeping with their change in status."
Former royal guard says Meghan and Harry could face serious risks
Former protection officer Simon Morgan, who worked as a bodyguard for the royal family from 2007 until 2013, spoke to Insider about the problems that could arise if Meghan and Harry go with a private firm following Megxit.
Morgan stated that royal protection officers have "up to six months training" when transitioning from the police, while those at a private firm "only have to do a two-week course."
He explained that there could be serious risks to the prince and former actress if they don't get the right security detail.
"Protection done well is a lifestyle choice. Not many people have experience dealing with members of the royal family," Morgan noted. "It's not as though any old private security company could work for them, they wouldn't have the experience or contacts to work at their level."
And in terms of the threats the Sussexes may face, the former bodyguard now working as the Director of Operations and Training at a private security firm himself added, "The threat will remain constant. In regards to political and religious terrorism, the threat remains the same [as before]. However, day-to-day threats in regards to intrusion — whether that be from ordinary people or the media — may increase."
Who will pay for the Sussexes' protection when they step down?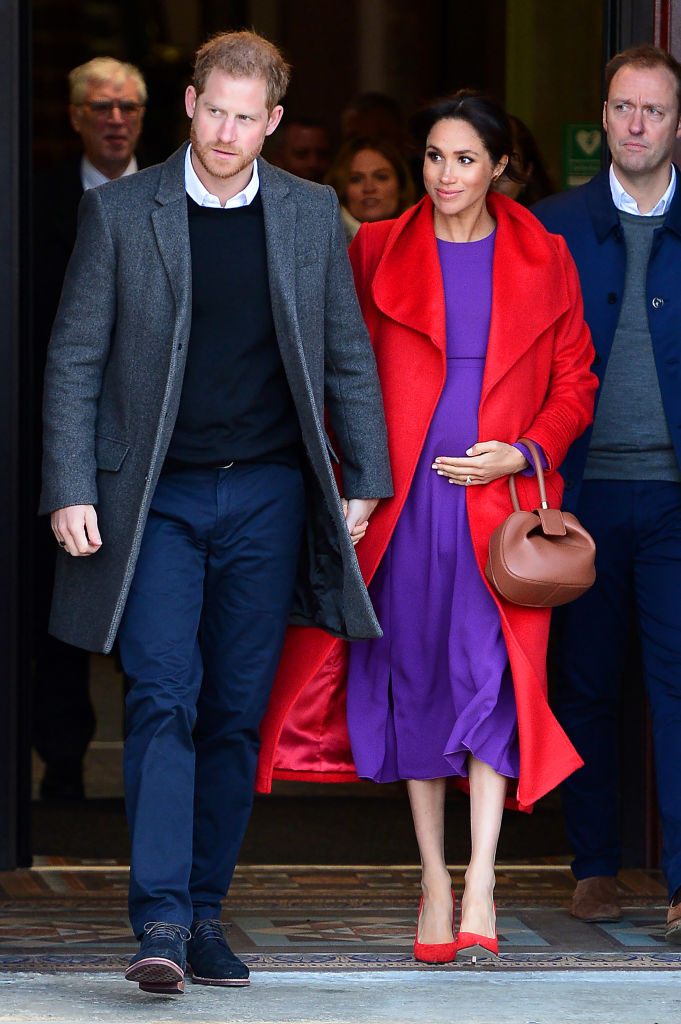 So with Canada refusing to pick up the tab, who will pay for the Sussexes' security when they're no longer senior royals?
There have been rumblings that the hefty costs will be paid for by Harry's father, Prince Charles. Other reports claim it will fall on the British taxpayers again until a permanent protection plan is in place. However, the palace will not comment on security matters.
What is clear is that the couple will continue to have a security team after they officially step down on March 31.
"It is agreed that The Duke and Duchess of Sussex will continue to require effective security to protect them and their son," a statement on their website read. "This is based on The duke's public profile by virtue of being born into the royal family, his military service, the duchess' own independent profile, and the shared threat and risk level documented specifically over the last few years."
Read more: Did Queen Elizabeth II Just Make Up Her Own Rules For Prince Harry and Meghan Markle?