Former Royal Butler Insists Prince Harry Is 'Saying Things That Don't Add Up' Now
Grant Harrold worked as King Charles III's personal butler from 2004 to 2011. During that time he also looked after Camilla, Queen Consort (formerly Camilla Parker Bowles) as well as Prince William and Prince Harry when they stayed at Highgrove House. 
Harrold, like the rest of the world, has been watching the Duke of Sussex's battle against his family play out publicly. But as a former member of the royal household, Harrold can offer insight most people cannot. Here's what he thinks about what Harry has been saying in interviews and why it "doesn't add up."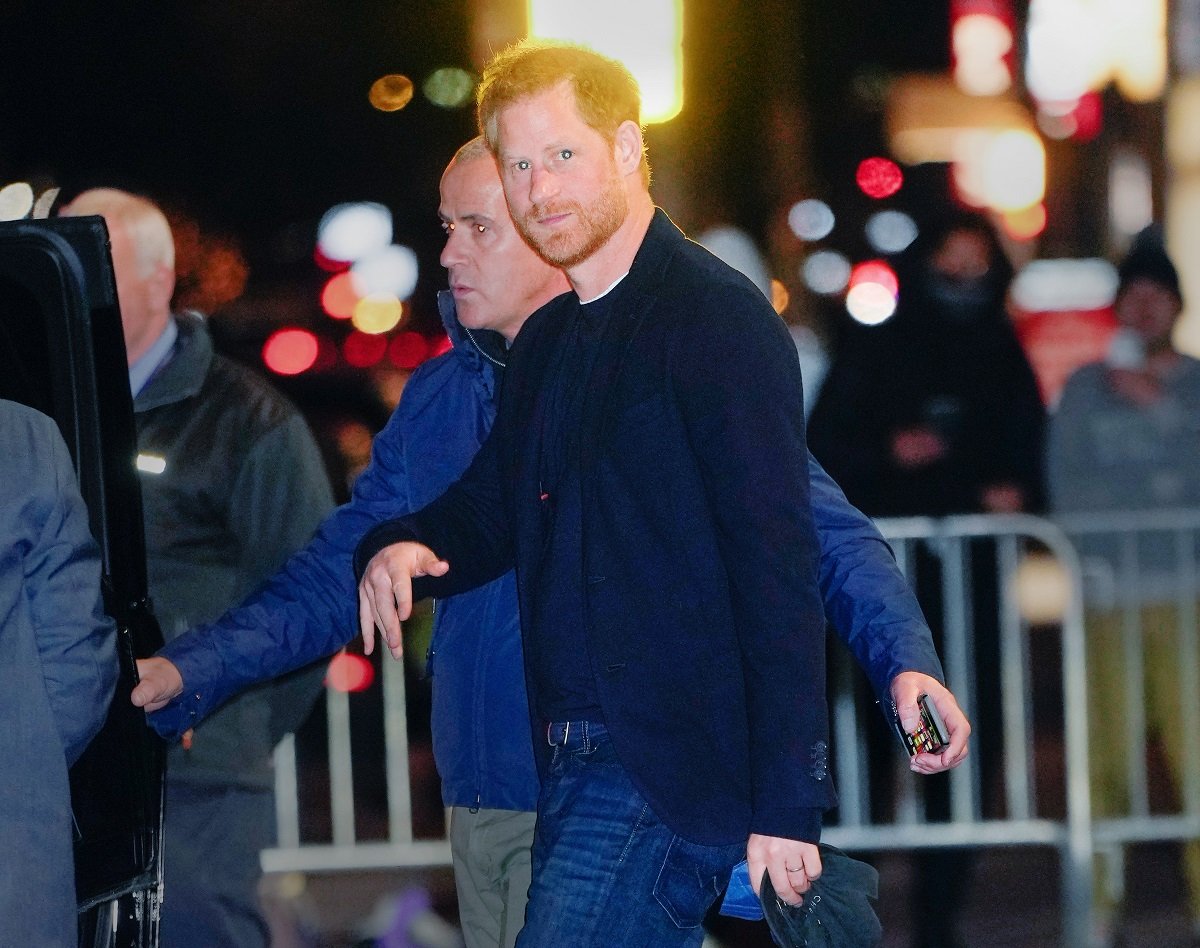 Harrold claims Prince Harry has 'said things that don't add up'
Following Harry and Meghan Markle's Netflix documentary, the prince aired out more of his family's dirty laundry in interviews during the promotional tour for his memoir Spare. Speaking on behalf of Spin Genie, Harrold discussed how some of the things he's hearing Harry say now just "don't add up" to everything he witnessed over the seven years he worked for the royals.
"The problem is, I assume it's the institution he's trying to have a go at, obviously the press, and that they work together. Of course they do, that's not a secret," Harrold declared. "I was aware of that and that's how it worked, they constantly work together. The bit that's tricky for me is that [Harry's] got 'his truth' that he calls it and the way I've been brought out and the way I've learned in life is that I don't disbelieve. If someone says they have a story, I'm always willing to listen, however, there's always two sides to a story which I think is very important. We aren't getting to hear the other side and I don't think we will get to hear the other side." 
Harrold added: "[Harry] has said things that I think are true, he's also said things that I know don't add up. I wouldn't say it's a lie, it just doesn't add up. People are catching him out…there's confusion. I think this is why I really agree with everyone saying it's better to stop all this and walk away from this."
Ex-butler believes the duke could've gone about things a different way instead of for money
Prince Harry was asked in his interview on Good Morning America about the perception of selling his family out for money. Harrold believes there was another way for the duke to get his concerns out rather than "million-pound Netflix and book deals."
The former royal butler explained: "The bits that are true, like when he said the institution ran their lives, well with the greatest of respect, it does. I don't agree with it either way but it does. When you've worked for the royal household you see that. The household manages the diaries, the schedules, what they are doing day to day from the office down to the butlers. There is a team there to make it all run efficiently and there is a lot of politics, there's politics in a lot of organizations and there's obviously something that he feels is wrong or is not working right and wants to change it. 
"When you've got an organization or a firm, like the monarchy it's difficult. The way he's doing it, if he wants to make changes and say there are things he's saying that need to be fixed or changed I don't think this is the way to do it. He's also said he can't reach his brother and father. Rather than go and do a million-pound Netflix deal or sell your story and do all the interviews, why not write an open letter to his father? Before all this kicked off, he could've put down his concerns if he thinks that's how he could get to him. Something like that if he really can't get to his dad, for no money. That's why people are questioning him. There's nothing wrong with what he's doing working with the media, I get working with the media but there are ways of going about it."