Former 'Star Wars' Director Colin Trevorrow Confirms Leaked Concept Art For His Version of the Film Is Real and Fans are Freaking Out
With the divisive reviews of The Rise of Skywalker, some fans are adamant about finding any other version of the film than the one playing in theaters. Colin Trevorrow's script for Episode IX, titled Duel of The Fates, had a drastically different ending. Let's take a look at what fans are saying about the former directors recently leaked concept art.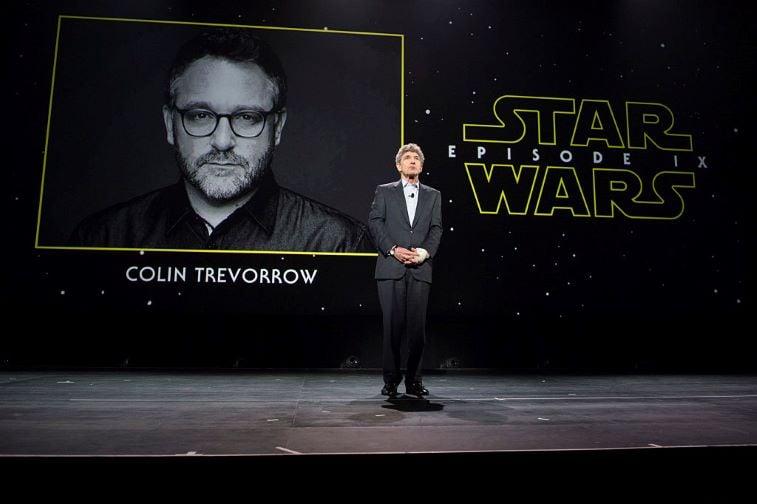 Why did Trevorrow get kicked off the 'Star Wars' film by Disney and Lucasfilm?
Walt Disney Studios chairman Alan Horn announced in 2015 that Trevorrow would direct Episode IX. He spent two solid years working on the film, completely immersed in all things Star Wars. However, in 2017, Lucasfilm brought in a new writer, Jack Thorne, to rewrite the script because of dissatisfaction with the current version. 
"Colin was at a huge disadvantage not having been a part of Force Awakens and in part of those early conversations because we had a general sense of where the story was going," Lucasfilm President Kathleen Kennedy told IO9 after the director was let go. 
"Like any development process," Kennedy continued, "it was only in the development that we're looking at a first draft and realizing that it was perhaps heading in a direction that many of us didn't feel was really quite where we wanted it to go."
After that first draft was complete, the producers decided that they did not feel that the selection lined up with what they wanted for the final chapter in the saga. A significant amount of fans think otherwise.
Many fans love Colin Trevorrow's version of 'The Rise of Skywalker' 
Recently, the original draft, developed by Trevorrow and his team, was leaked on Reddit. Additionally, concept art came out, causing many fans to freak out completely.
"I would have loved to see it," one fan commented on Trevorrow's tweet. "I love the way you set up shots. These storyboards show that your version would have taken a beautiful/artsy take on the final Skywalker film. It would have been awesome."
Numerous fans praised Trevorrow for his concept art when he confirmed in a tweet that it was indeed real.
"Goddamn, this movie sounds freaking AMAZING," added another Twitter user. Can this movie still happen, somehow?! Even in animated form like the clone wars?? Gahhh Kathleen Kennedy screwed up so bad; she should have never let you go!!"
The praises continued rolling in with fans begging to see what conclusion to the Skywalker Saga might have been with Trevorrow in the lead.
"Really would have liked to have seen your version," commented yet another fan. "Looks like you were throwing around a lot of really cool and unique ideas." 
A few fans hate the lack of redemption for Ben Solo in Trevorrow's 'Duel of the Fates'
There were some changes that not all fans appreciated in the original version of Episode IX.
"Conceptually, I liked your spec more than TROS, but Kylo's lack of a redemption arc was a bit puzzling," one fan pondered. "I wonder if that was where the creative split happened between you and LFL. Anyway, thanks for what you did manage to contribute."
In Star Wars: The Rise of Skywalker, Ben Solo/Kylo Ren (Adam Driver) turns back to the light side of the Force. However, in Trevorrow's Duel of the Fates, he is not redeemed. 
"Some ideas were cool, I agree, but the idea of evil Kylo after all the abuse and manipulation is something I would never stand for," another fan tweeted. "He ended TLJ alone, and his last scene showed us he regrets it. Hux had much more potential to be the bad one. And I just wanted Ben Solo to be happy."
While most fans are in an uproar that Lucasfilm and Disney did not keep Trevorrow's version of Star Wars: Episode IX, there are still others who prefer the movie in theaters. It's true what they say, Disney was never going to please everyone.