Former Talk Show Host Ricki Lake Opens up About the Tragedy She'll 'Never Recover From'
Ricki Lake is no stranger to the spotlight. Over the years, the former talk show host and actress has taken part in a slew of successful projects such as Hairspray, The Ricki Lake Show, and The Masked Singer. However, celebrities aren't immune to loss. Here's what Lake says about how the death of her ex-husband changed her.
Ricki Lake has always been candid about her struggles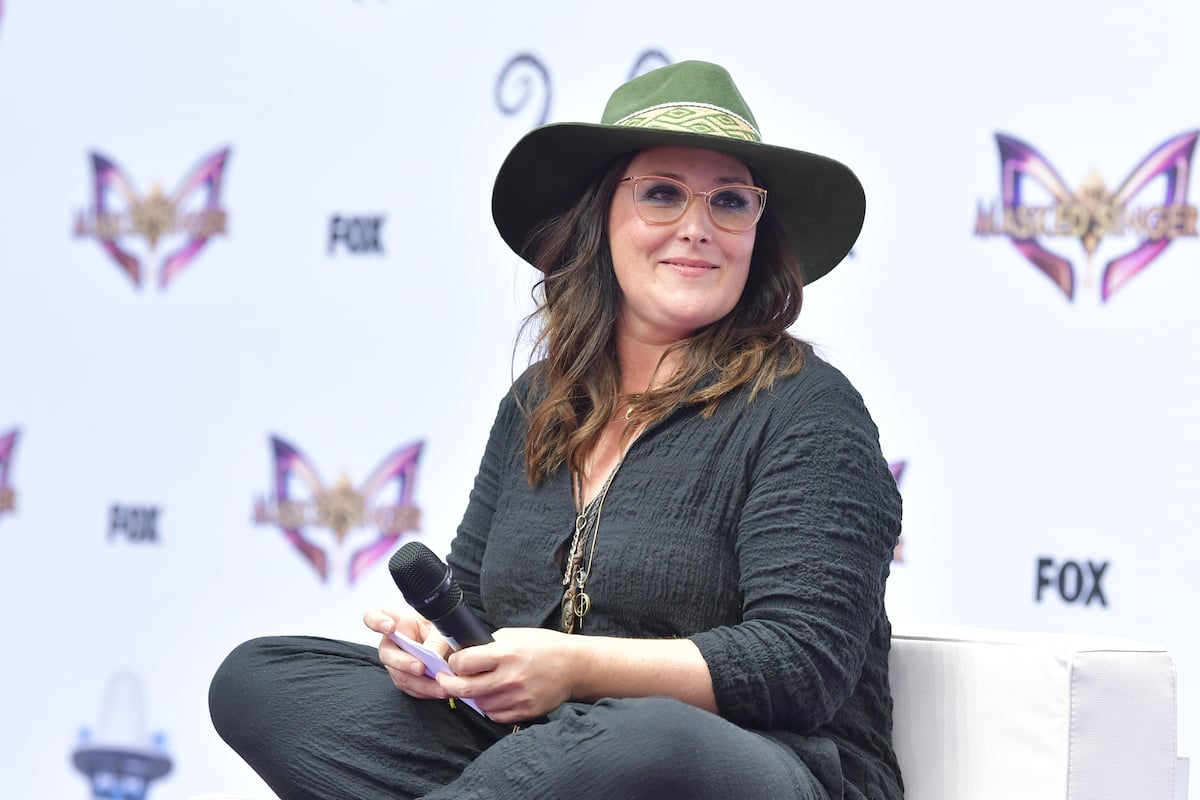 RELATED: The Most Extreme Celebrity Weight Loss Success Stories (and How They Did It)
New Year's Day 2020 marked a new chapter in Lake's life. In an honest Instagram post, the former host of The Ricki Lake Show shared her "debilitating, embarrassing, painful, scary, depressing, lonely," hair loss condition.
The photo shows Lake with a shaved head, captioned with her "struggle" through the years, saying that while filming Hairspray in 1988, they "triple-processed and teased my then healthy virgin hair every 2 weeks during filming." She added, "my hair was never the same." 
Lake thinks her hair loss came from a few factors such as "yo-yo dieting, hormonal birth control, radical weight fluctuations over the years, my pregnancies, genetics, stress, and hair dyes and extensions."
She also revealed she's tried extensions of all kinds, wigs which "felt fake" and she was "super self-conscious and uncomfortable." She had "steroid shots in my head, taking all the supplements and then some," but her hair would grow in only to fall out again.
This isn't the first Lake has opened up about her personal life. In previous years, she's discussed the documentaries she produced, The Business of Being Born and More Business of Being Born, and her weight loss journey.
"I was 260 pounds and a size 24. Now I'm 120 something and this is me," Lake told Today in 2007. "I'm less than half my size … This is the thinnest I've ever been in my life."
Lake has never been one to shy away from detailing her personal life. The death of her ex-husband, however, is a whole other level of personal.
The tragedy Lake may never forget
RELATED: Inside Talk Show Host Sally Jessy Raphael's 3 Weeks of Tragedy
In 2017, Lake revealed that her ex-husband, Christian Evans, died by suicide. Evans was a person with bipolar disorder and, as Lake says, had manic episodes.
The loss was overwhelming and later Lake admitted it took her a while to understand bipolar disorder. The National Institute of Mental Health describes the condition as "unusual shifts in mood, energy, activity levels, concentration, and the ability to carry out day-to-day tasks."
"I equated it to a character flaw but it's a destructive, debilitating illness," Lake told Today in a different interview where she described Evans as her "favorite person."
"I was never happier than when I was with him," she said. "It's a tragedy I don't think I'll ever recover from," she said."If I go there I can really get teary-eyed, but he was literally the best thing to ever happen to me."
Since Evans' passing, Lake has made it a personal mission to help educate others about mental health — specifically bipolar disorder.
"I did everything I could," she said. "I know in my heart that by sharing my story I'm helping other people. We need to start loving each other, getting rid of the judgment getting rid of the stigma. I don't want him to have died in vain. I would love to help others by being honest and transparent."
Lake and Evans were married in 2012 and divorced two years later. They continued living together as a means of support and friendship. Evans, who was Lake's second husband, became a part of Lake's two sons (from her first husband Rob Sussman).
Lake on finding love again after loss
RELATED: Celine Dion's Best Advice for People Dealing With Loss
In light of her pain, Lake has found a way to move forward. She found love again with One Golden Thread clothing company founder, Jeff Scult.
"He's someone who truly loves himself," she said, still reflecting on the death of Evans.
"I'm such a better person having had him, loved him and lost him," she said of Evans. "This is part of my story."
How to get help: In the U.S., call the National Suicide Prevention Lifeline at 1-800-273-8255. Or text HOME to 741-741 to connect with a trained crisis counselor at the free Crisis Text Line.