Former 'The Young and the Restless' Producer Mal Young Admits He 'Ruffled a Few Feathers' Before He Was Fired
After a rocky few years on The Young and the Restless, CBS fired executive producer, Mal Young, in 2018. Fans complained Young's new direction didn't mesh with the show. The hit daytime drama suffered as a few of its stars left during Young's time on-set. Young now explains why he thinks the network replaced him.
Former 'The Young and the Restless' producer Mal Young's work history is complicated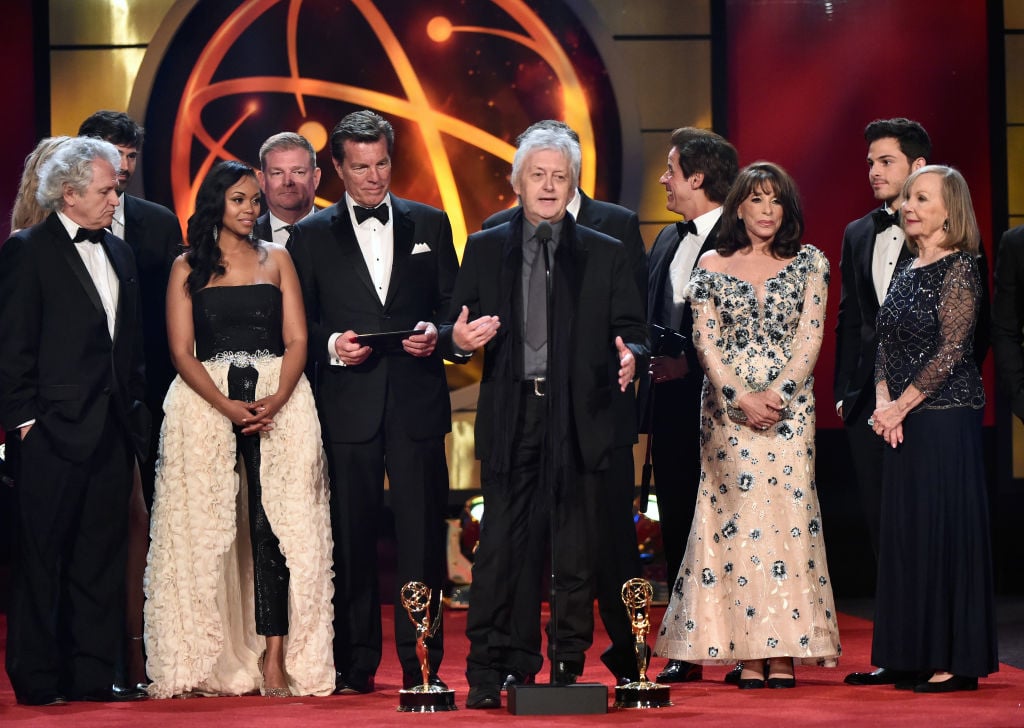 Fans of the long-running daytime soap, The Young and the Restless, may not know of former executive producer, Mal Young's lengthy resume. The Liverpool, England native is behind credits such as EastEnders, Holby City, and Doctor Who.
Young took control of The Young and the Restless in 2016 until his firing in late 2018. Many disturbing allegations have since surfaced over Young's supervision and some familiar Y&R faces have departed because of Young's placement.
Multiple outlets previously reported Young's alleged "bad behavior," which included verbal abuse and sexual harassment, which may have led to a few of the actresses walking away from the show.
Josh Griffith replaced Young. However, Griffith originally joined The Young and the Restless in 2006 but left in 2013 due to "irreconcilable differences," according to Soap Central. He returned when Young left and still holds the spot.
Since Young left, he's giving drama production masterclasses in ­Birmingham. There, he explains the process of piloting a show in the US TV market.
For example, Young noted that a network like CBS — where he worked — "takes 600 pitches a season and buys up to 200 scripts. Of those, 15 are made into pilots. Five are picked up for a series. Two or three might make it past episode three before the show is axed."
That said, Young has always been on the cusp of controversy such as Brookside's first lesbian kiss in 1994.
"It captured something and crossed a line," Young said via Royal Television Society. "The Daily Mail called for my resignation. One woman accused me of teaching her daughter how to be a lesbian."
He continued: "Years later, it was part of the 2012 Olympics opening ceremony, so it was shown in countries that had originally banned it. It was thrilling that it was having an impact again."
However, when it comes to what Young did for Y&R, the stars and fans, have their own [strong] opinions.
'Y&R' stars (and fans) didn't agree with Young's direction
With Young on board, rumors of Y&R stars, Eileen Davidson, Christel Khalil, and Mishael Morgan, surfaced. All three exited during Young's time working with the show. Some alleged "terrible working conditions."
Then, complaints surfaced about [the late] Kristoff St. John's tribute, and the Daytime Emmy Awards Young won for writing and directing — five months after he'd been fired for his unpopular rewriting — when no Y&R actors won. His speech didn't go over well, either, according to Soap Dirt.
All of this, plus the leading man on The Young and the Restless, Eric Braeden (who plays Victor Newman), who later revealed Young tried to, "diminish the role of Victor Newman." In a fan Q&A on Facebook, Braeden said he'll, "never forgive him for that."
It's also hard to ignore Greg Rikaart's lack of screen time, along with veteran Doug Davidson's supposed firing (for the second time), and now Daniel Goddard's exit.
Young admits he shook things up
Ratings for CBS dipped under Young's tenure. He oversaw 700 episodes in three years of work for Y&R but said it was time for a change.
"When I got there, it was in its 44th year and felt very old-fashioned. I introduced the first writers' room and took the action beyond the sound stage for the first time, with hand-held and single cameras," he said.
"It was very driven by logistics, having to keep moving all the time to make six episodes in four days. I ruffled a few feathers. I had domestic abuse storylines and a lesbian kiss 20 years after I did them on Brookside, but it was all new and shocking to them."
He continued: "I know I brought Dirty Den back from the dead in EastEnders, but they wanted to do it with characters almost every week on The Young and the Restless."
Young said he "reined that in," the best he could but refused to use tropes like "evil twins" and other typical overused soap storylines.
"The one thing they wouldn't let me get rid of was the music. It's all scored, and they even used to have an orchestra in the corner playing live," he said. "It seemed very schlocky to me but they insisted the music stayed."
Production for Y&R is suspended due to the coronavirus (COVID-19) pandemic. Still, it's hard to say how much is continued fallout from Young's writing, and how much new writers want to flush out what's been working for over 40 years in exchange for something new. Fans have multiple online petitions for the return of their beloved characters and storylines, just in case.
The Young and the Restless airs weekdays on CBS.