Former 'Today' Co-Host Katie Couric Discusses Why Her Solo Talk Show Didn't Work Out
Top journalist Katie Couric is still revered as one of today's most respected news women. Achieving fame as the co-anchor of the Today Show from 1991 to 2006, Couric went on to head the evening news desk at CBS and then launch her own talk show in 2012.
With the daytime program only lasting two seasons, Couric has previously given her thoughts on why her solo show didn't last as long as expected.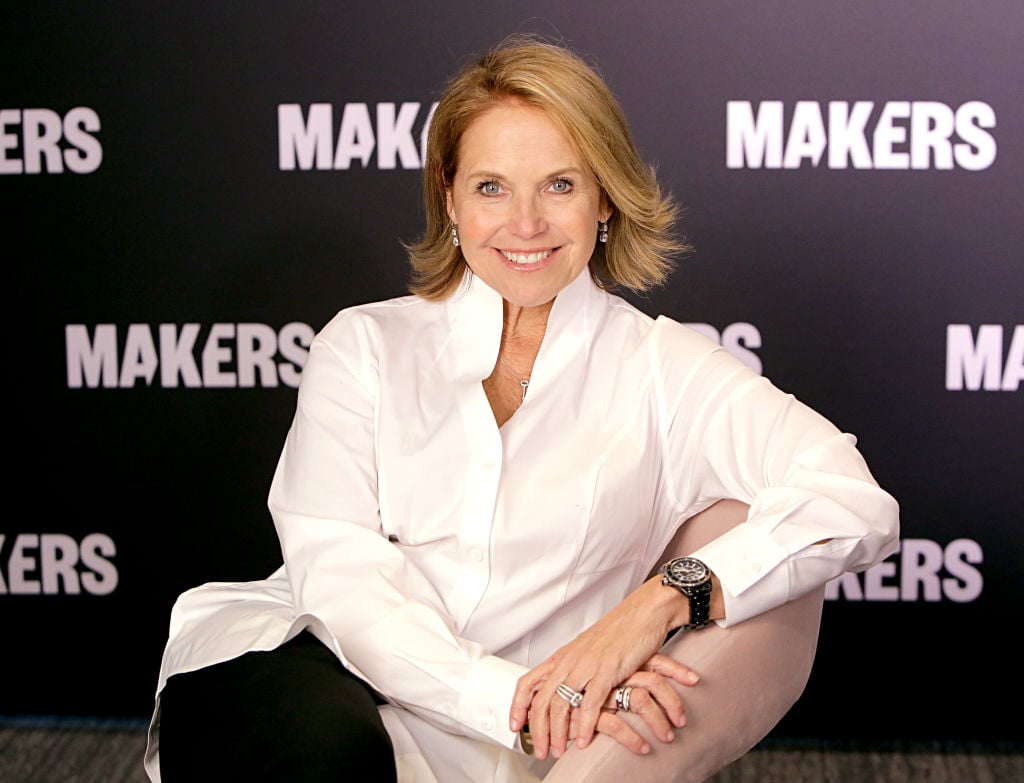 Couric keeps creating content
Though she's no longer a daily morning TV anchor, Couric has been pursuing a plethora of professional endeavors. She signed on with Yahoo in 2014 as a global anchor, then created Katie Couric Media (KCM) with husband John Molner in 2015. "My catchphrase these days is, 'mass media has become an oxymoron,'" she told The New York Times in October. "It's niche, and how do you, in aggregate, reach an audience?"
Despite parting ways with Yahoo in 2017, Couric is still thriving on her career path by investing in female-led companies, working with National Geographic on documentary series, launching a daily email newsletter, and hosting her own podcast, Next Question with Katie Couric.
"I'm taking on these topics that have exploded onto the national stage but are confusing to people," Couric told NYT of her podcast. "I find you get so much information in bits and pieces on your iPhone, just a little story here and there. I've always liked to connect the dots."
She also recently debuted her latest project, Thank You Notes. "I teamed up with Olay to challenge a group of women to surprise their role models — the women who inspired them to face anything — with a thank you note. Here's a sneak peek of what's to come," the former Today star wrote on Facebook. "I can't wait to hear your thoughts!"
Couric launches 'Katie'
When Couric decided to enter the talk show space, competition remained steep with renowned go-to's like Dr. Phil and Ellen DeGeneres. Though she had a decent number of viewers, her daytime program Katie was on the air for just two seasons. Executive producing the show as well as hosting from 2012 to 2014, Couric reflected on why her program didn't get renewed for a third season.
"I would say the show did quite well. We had about two million people a day watching it, on average, which is a pretty significant number—particularly if you compare it with cable networks," the journalist told Harvard Business Review in 2015. "I think the expectation was probably unrealistic from the outset, because some of the people behind the scenes were still operating as if fewer options existed and people were watching television much more."
At the time, Couric knew she was entering a competitive space but was willing to take the risk. "I always went in with my eyes wide open," she shared. "I wanted the show to be a success, but I also felt very comfortable saying, 'I'm going to try this. There are certain kinds of shows I want to do. There are subjects I want to cover: whether to lower the drinking age, or looking with the Innocence Project at people who were wrongly convicted.' If it wasn't resonating with an afternoon audience, then I was OK with that."
Refusing to settle on a story
First and foremost a news woman rather than a ratings monger, Couric was adamant on the content she wanted to cover and refused to waiver in order to gain viewers.
"I was never going to compromise on the sort of stories I thought were important and the kind of work I wanted to do. I wasn't going to pander," she explained. "I think what I realized is that I'm first and foremost a journalist with a personality. I'm not a personality who happens to be a journalist."
Despite a short run, Couric is pleased with the episodes she produced. "Ultimately it was probably not the perfect format for the kind of material I wanted to cover," she said. "But I'm really proud of the shows."
Couric's show Thank You Notes is now available online.