Former 'View' Co-Host Jedediah Bila Reveals The Symptom She Struggled With Most During Pregnancy
Jedediah Bila served as a panelist on ABC's The View for just one year from 2016 to 2017. Now a panelist on Fox & Friends, the former co-host of the daytime talk show recently made headlines for news in her personal life, welcoming her first child in November.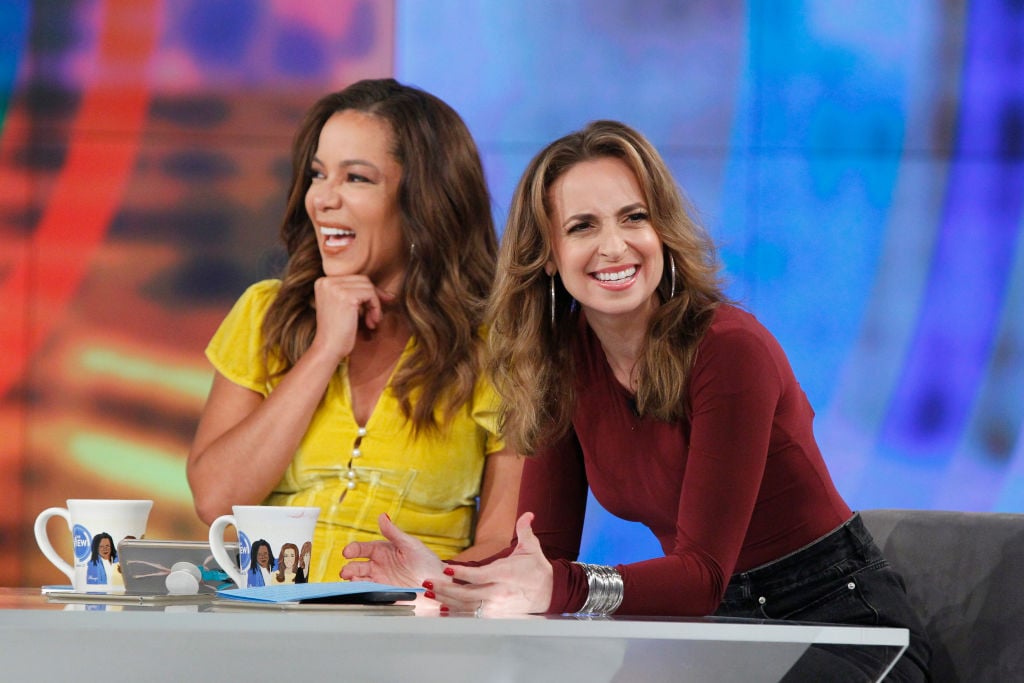 Leaving the table
According to Closer Weekly, Bila announced she was moving on from the show in September 2017. "So, this is my last day at The View, and I want to thank these ladies," she said to her fellow panelists, referring to Goldberg, Hostin, Behar, and Sara Haines. "What you don't know about us, these ladies, we're friends."
When the news of Bila's departure was released, rumors circulated that her abrupt exit was due to an interview with Hillary Clinton when the former Presidential candidate was on the show to promote her book "What Happened.
Some thought Bila was too forward with the political figure when she asked some hard-hitting questions. "Former campaign surrogates of yours, former fundraisers have said, 'This book puts us in the past and we wanna move forward,'" Bila posed to Clinton. "How do you respond to Democrats also coming out in criticism of you writing this?"
"I think they first should read the book," Clinton replied.
Co-host Joy Behar commented on the gossip regarding Bila's leaving the show when she appeared on Watch What Happens Live in 2017. "I know that there's this thing going on that Jedediah lost her job because she asked Hillary a tough question," Behar said. "That is so the opposite … they want her to ask a tough question. They would never get rid of her for something like that."
Moving on personally and professionally
Bila has been quite busy since her days on The View. Now a co-host on Fox & Friends, Bila married business man Jeremy Scher in February 2018. The couple welcomed son Hartley in November. The couple expressed their happiness shortly after his birth.
"He is already the light of our lives and has the gentlest spirit!" they told People. "We are so filled with love for him."
Recently turning 41, Bila was uncertain if she would be able to conceive. "I wasn't sure whether it would happen," she told Parade in August. "There was a little voice in the back of my head saying, 'You're 40, not 20.' But I'm being honest when I say that I was really okay with whatever life brought us."
The former View co-host advises others not to follow any kind of schedule that society may dictate. "This world would be a better place if people just realized that there's no written-in-stone set time to do anything," Bila said. "You could meet the love of your life at 18 or 48. You could become an amazing mom and be in the right head for that incredible journey at 24 or 42."
Spin cycle
Bila shared in August that her pregnancy was going smoothly, except for a few glitches. "There are so many things people don't tell you! First, they call it 'morning sickness,' but mine came at night," she said. "I can't complain too much—I've been feeling pretty good."
The television personality did struggle with a previous issue that became more pronounced while she was expecting. "The one symptom that's been a little tough for me is dizziness," Bila revealed. "Before pregnancy, I had mild vertigo that would come and go, but pregnancy hormones kicked it into high gear."
Still, the broadcast journalist kept a good attitude on feeling a little off balance. "It makes it extra fun to read the teleprompter, I tell you!" she joked. "My Fox and Friends producers have been amazing about it and let me do interview segments and long prompter reads seated so there's no major spinning on my end."
Now enjoying her new gig at Fox News and being a mom to baby Hartley with her husband by her side, Bila is clearly enjoying 'the view' from where she is now!