Former 'View' Co-Host Jedediah Bila Says She Didn't Leave the Show 'Voluntarily'
Jedediah Bila, anchor of the weekend edition of Fox & Friends, recently posted that she and her husband Jeremy were recovering from the coronavirus (COVID-19). Their baby son Hartley had thankfully not caught the illness.
Formerly serving as the conservative panelist on The View from 2016 to 2017, Bila's time at the table alongside Whoopi Goldberg, Joy Behar, Sunny Hostin, and Sara Haines turned out to be short-lived. The television personality hasn't said much on the topic, but revealed that her departure was not by choice.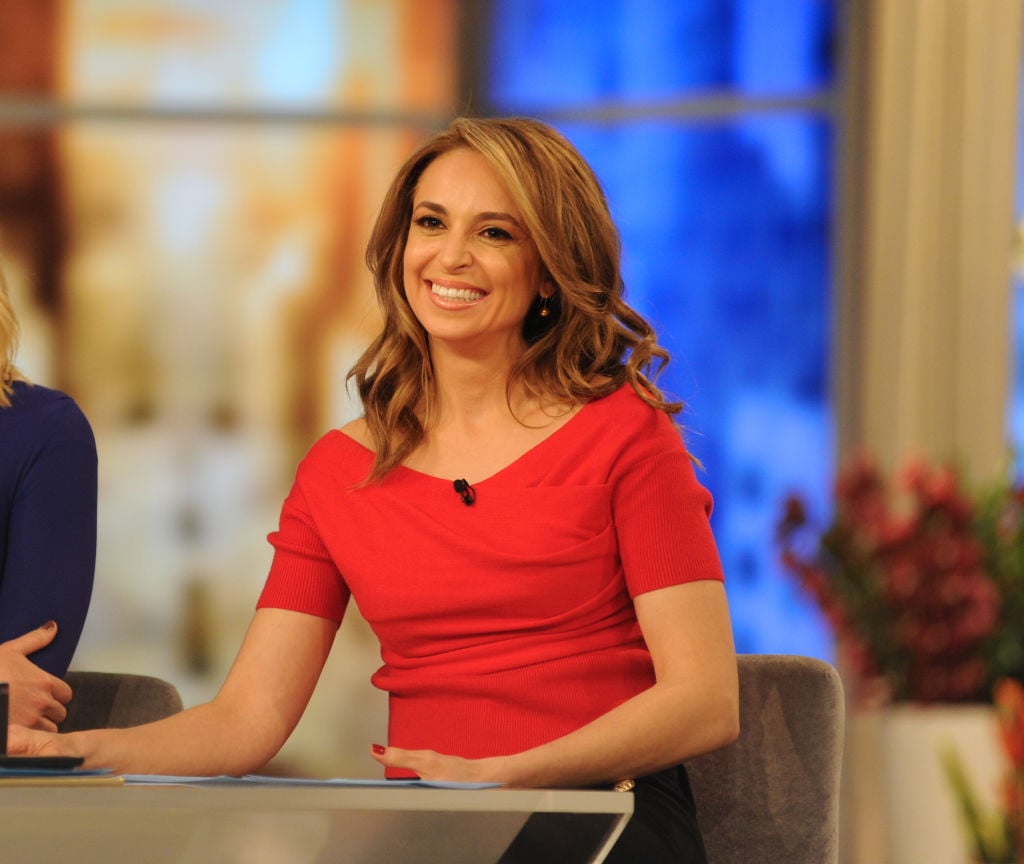 'The View' alum had just signed her contract for another season
In September 2017, Bila announced she was leaving The View after just one year at the table. Rumors swirled on her abrupt exit being related to a hard-hitting interview just days before with former presidential candidate Hillary Clinton, where the conservative co-host had asked the politician some tough questions.
When Bila was a guest on the SiriusXM radio program The Jim & Sam Show (hosted by Jim Norton and Sam Roberts) in 2018, she was asked if it was her choice to leave The View. While the former panelist was reluctant to give away too much information, she revealed that she hadn't wanted to exit the show and had even prepared to stay on for another season.
"I didn't leave voluntarily. I have to be very careful about how this is all said," Bila carefully shared. "I had signed for a new season I think about a week and a half before. In fact, they released all this really cool merchandise with all of our faces on it. I was like, I had just put a post up like 'Oh my God I've never been on a mug before!' … I don't know what happened."
When the radio hosts pressed Bila for more details, she maintained that she still doesn't know the reason why she was asked to leave. "I actually just got a phone call and was kind of told but I didn't … I can't really talk about this to be honest," the View alum said. "The only thing I can say is I don't know."
Jedediah Bila remains close to 'View' co-hosts
While the Fox & Friends anchor still isn't clear on why she didn't get to stay on The View, Bila spoke fondly of her former colleagues.
"I have a great relationship with everybody on that set. I get along with every single host," she said. "Sunny and Sara were invited to my wedding. We were very tight. Close with Whoopi … Joy, just texted her a couple of weeks ago. Got along with all the producers. Never had a fight."
While viewers are used to revolving co-hosts being related to some behind-the-scenes turmoil, Bila emphasized that was not the case for her. "There's no drama. Everybody looks for drama at The View. I had zero drama … I loved them all to pieces. I had no beef."
Bila shared that she received strong support from viewers on the other side of the aisle. "I got an outpouring from fans and a lot of them were from liberals," she revealed. "I'm this Libertarian conservative kind of warrior, and a lot of the liberals were like 'We're really gonna miss you.' "
Never one to shy away from a challenge, Bila hoped that viewers wouldn't attribute her exit to being the lone conservative. "The thing I was just most upset about is I didn't want people to think, the fans, that I just got up one day and left because I didn't want the tough debate," she said. "I love that stuff and I love those women."
Former 'View' co-host's interview with Hillary Clinton
With headlines speculating that Bila was let go from The View after her sit-down with Clinton, Bila was asked during the radio show about interviewing Clinton on her book "What Happened," which detailed her 2016 presidential election loss.
"I wanted to ask her [Clinton] about her emails and that's the question I didn't get out," the former View panelist said. "I asked her an important question, I thought, about how I felt that she was a little tone deaf. I felt that the book read tone deaf. And she really wasn't acknowledging why she lost. I don't think she loved that question."
Bila acknowledged that her abrupt exit was soon attributed to her tough questions to Clinton. "Everybody was writing like 'Oh did she get fired because of Hillary Clinton' and I was like 'What?' " she recalled. "That was the story. I have no idea … I don't think so. I certainly didn't get any scolding for it or anything."
Despite her unexpected ending on The View, Bila is doing more than fine with her gig on Fox & Friends and full family life. She has also clearly kept her sense of humor, telling Norton and Roberts, "I was like 'Imagine what would've happened to me if I had asked about the emails.' "